The mountain range in Seefeld, Tyrol, is spectacular. Lying on a plateau between the Wetterstein mountains and the Karwendel, Seefeld offers magical views. However, I could not stay there for more than two days in a row. Since I prefer trail running over hiking, I would always choose Graubünden in Switzerland or the Berchtesgaden Alps for my longer training sessions. BUT, although Seefeld is not really a trail paradise, it surely is a lovely hiking destination.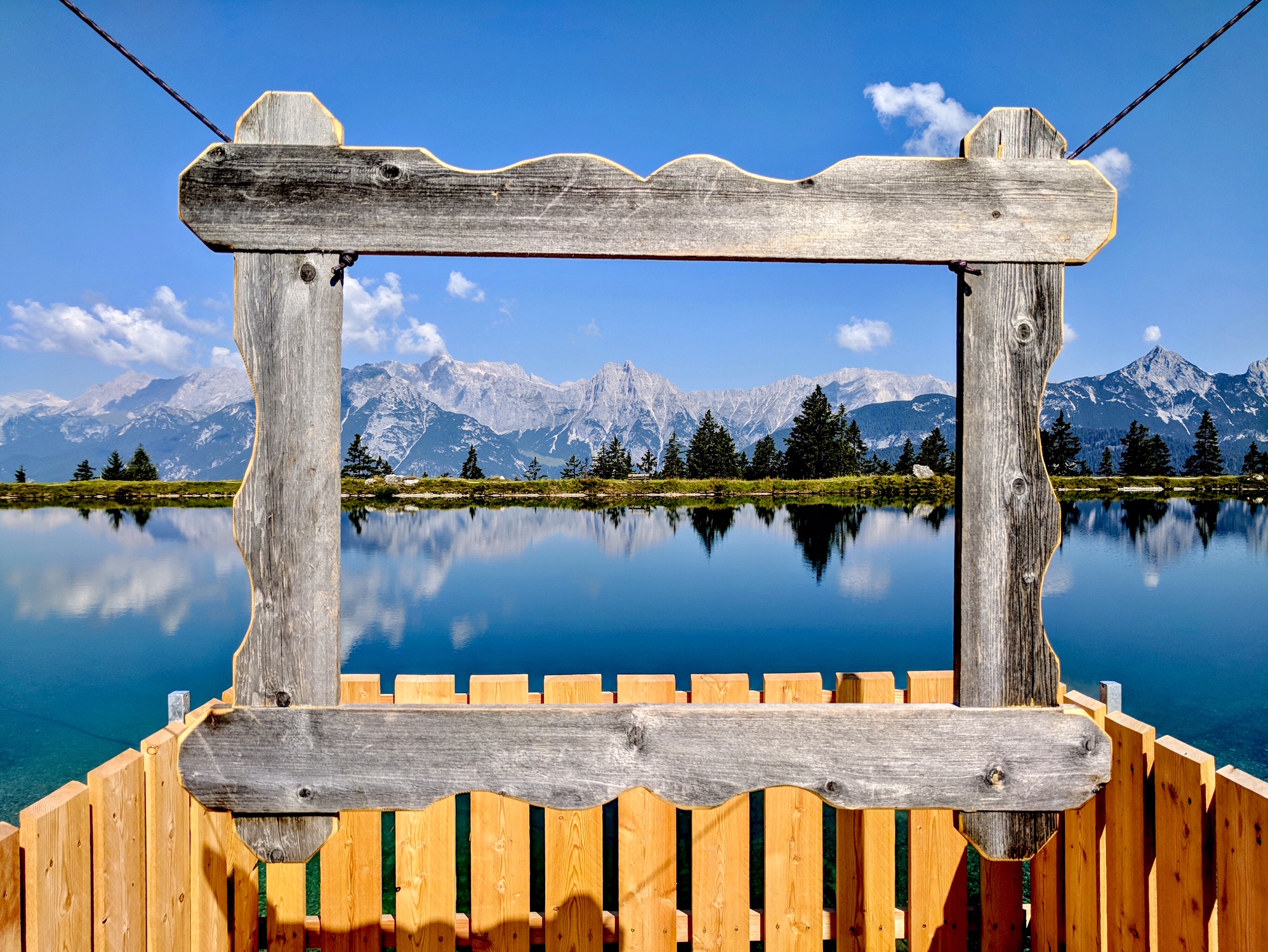 Summer Hiking in Seefeld
I gotta admit: the heat is killing me. 35 – 40 degrees Celsius in Germany, working ten hours a day is pretty tough this summer. Thus, I simply escaped to the mountains, spending some time in Seefeld, Austria. It was pretty hot out there as well, but up on the mountain there was at least a nice little breeze.
For those of you who are looking for an easy hiking tour you can still do during the hot summer months, I got a little touring tip: take the Flixbus from Munich to Seefeld, Rosshütte. The hiking path starts directly at the valley station of the Rosshütte. Simply follow the signs to the Hochegg-Alm and Rosshütte, going up an easy path for about two hours. There are some steep passages, but they are very managable.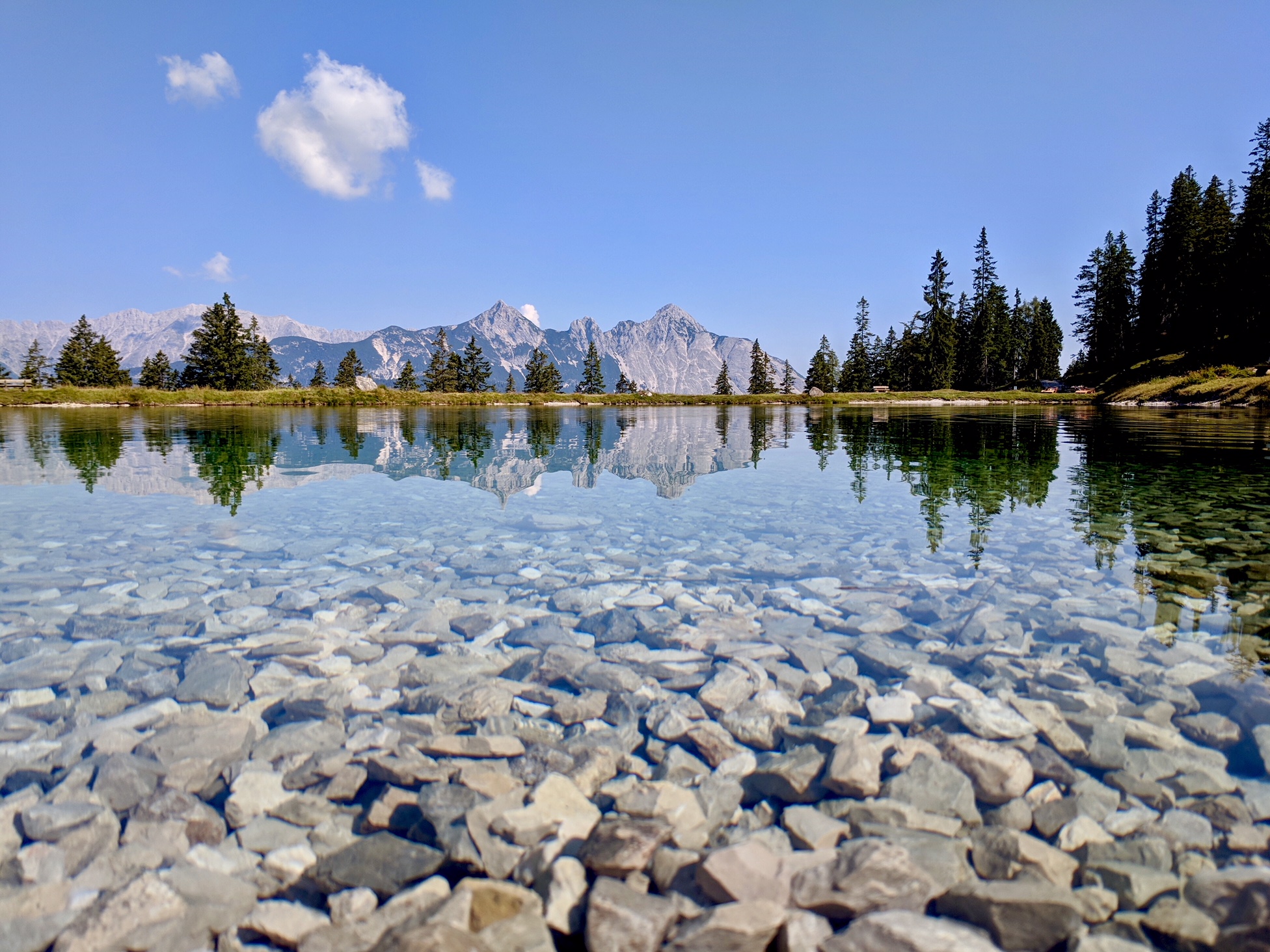 Make sure to make a stop for a nice picnic at the artificial cold water lake. The views are breathtakingly beautiful and it can be quite a romantic place, enjoying some private time. Afterwards, you reach the Rosshütte where you can make a short stop as well. For me, it is a bit too touristy and too crowded, but for families with children it could be a nice option. I just prefer it quiet and peaceful. If you are up for a challenge like me, just keep going.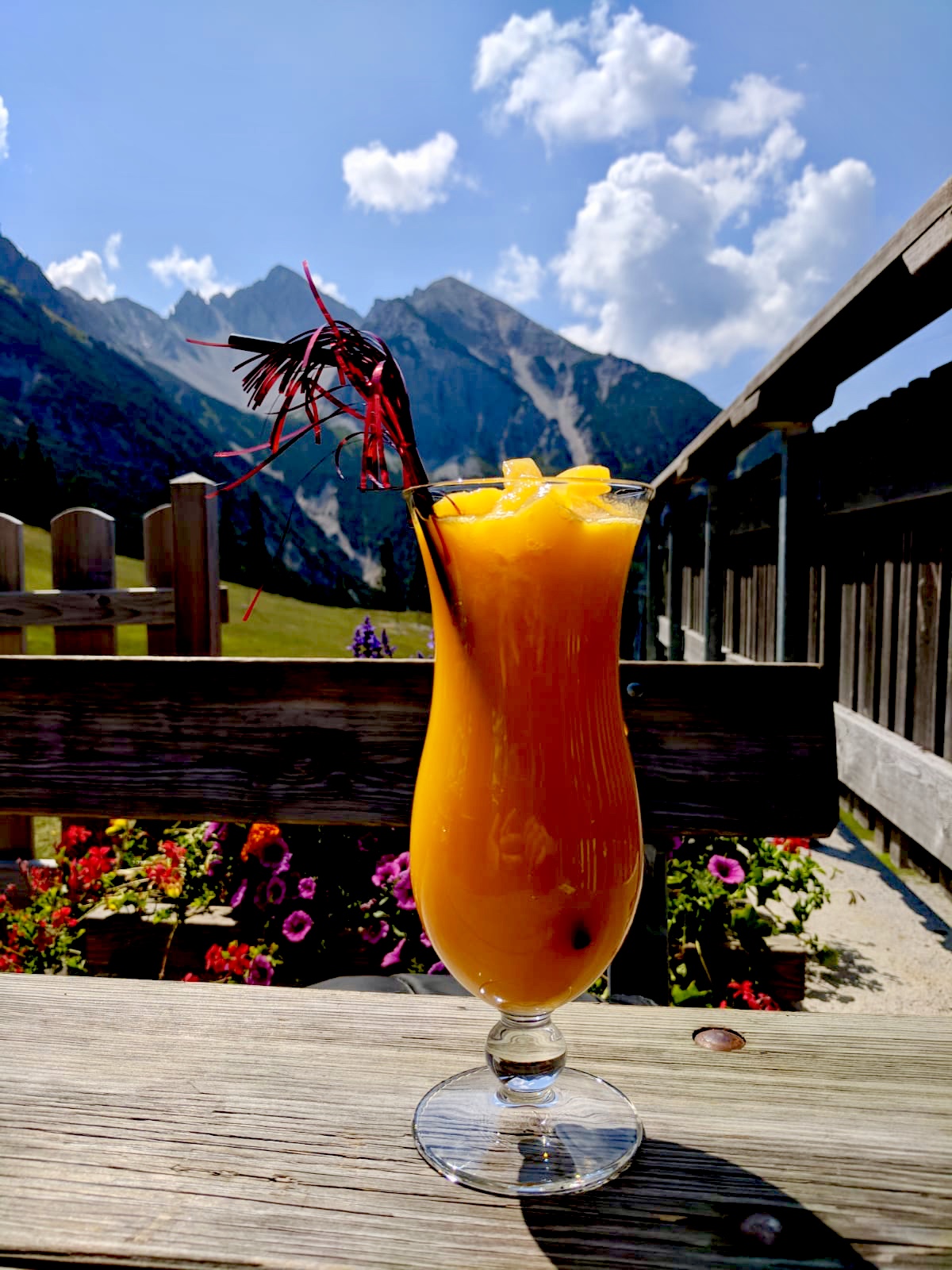 From the Rosshütte, you can hike up to the Seefeldjoch and to the Seefelder Spitze, which takes about another two hours. But it is so worth it. However, there is not much shade, since you climb through alpine terrain. Make sure to bring enough fluids, wear sunscreen and a hat and try to make this tour in the early morning hours. Also, the tour to the Seefelder Spitze is for experienced hikers only.
All in all, certainly a nice tour for a day trip or a short weekend.
xoxo
photo credits: Munich Mountain Rebel