Oh man, this was my first long weekend off in a VERY long time and I loved it. Most of you know my love for the Swiss mountains, but due to COVID, I wasn't able to organize tours or train in Grison. Thus, this weekend back in Switzerland was very special to me and I fell in love with everything & everyone all over again. I really missed this and still have happy tears in my eyes. 🗻🇨🇭💗🥺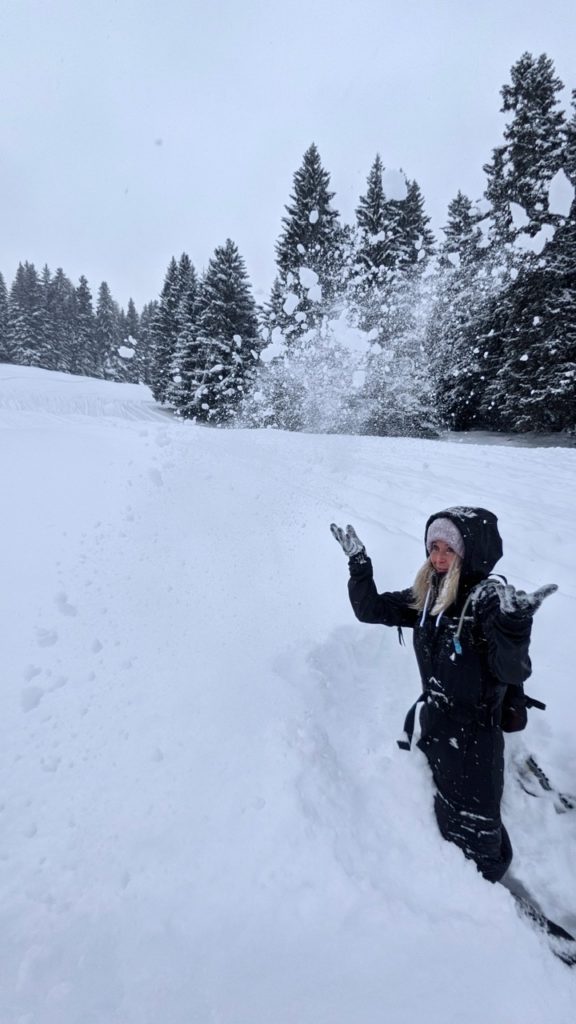 Some might argue how irresponsible of me, traveling to a high risk country. But seriously, I am fully vaccinated, regularly test myself and I was mostly outdoors. The risk of getting buried underneath an avalanche was so much higher than getting or transmitting any virus. So please, we all need to take a break for two or three days every once in a while and simply breathe.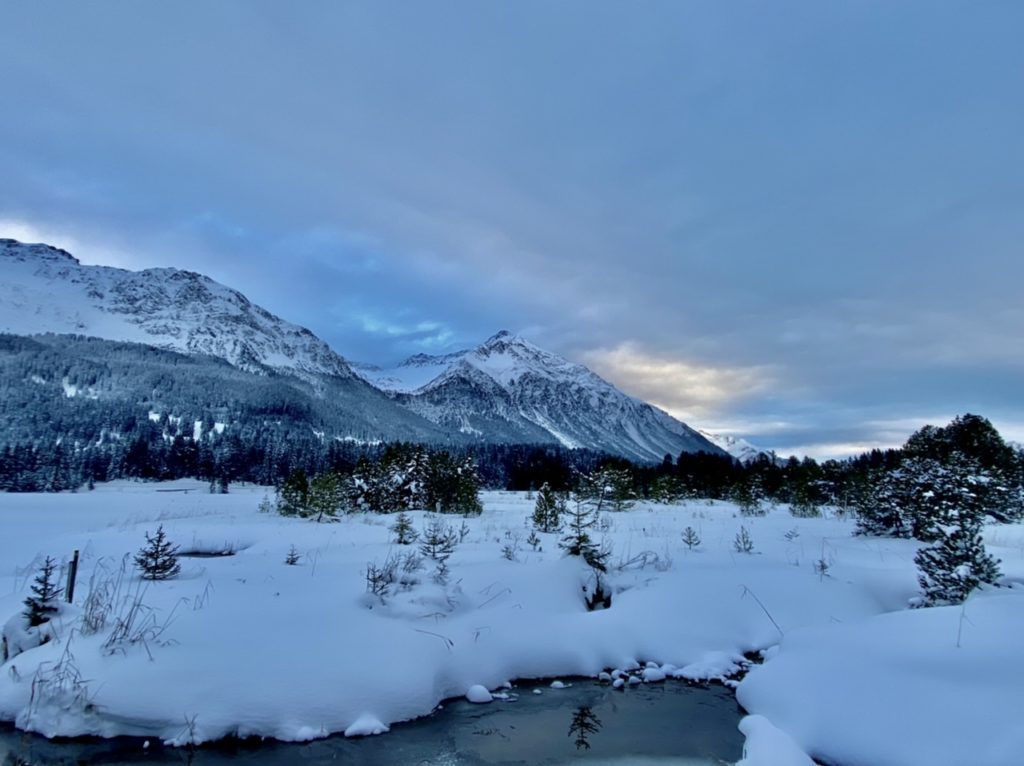 Snowshoeing or Winter Hiking in Lenzerheide
I initially wanted to hike and climb up to the Rothorn. Well, that plan didn't really work out. 🙈 On day one it was snowing like crazy. Even with snowshoes you would have sunk into deep snow, it was freezing cold and there were moments when you couldn't see much. Hence, we decided to simply do a different tour and would try again the next day.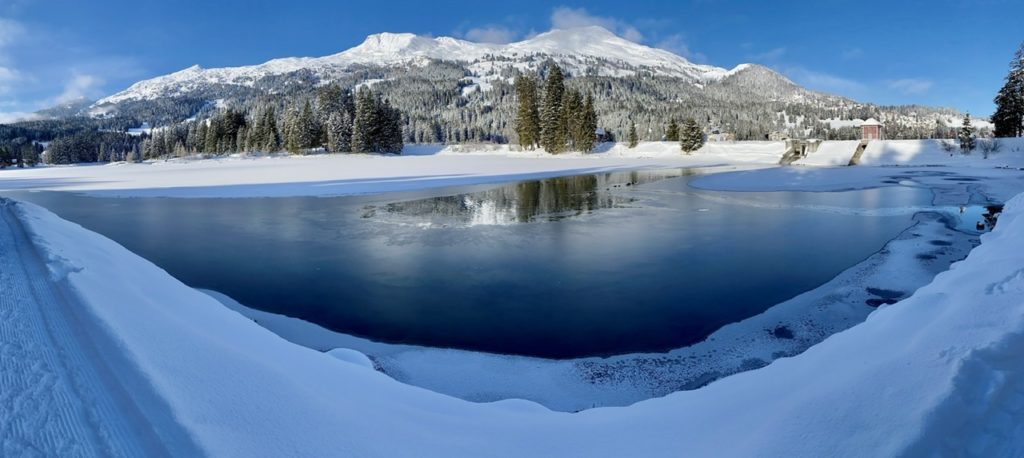 On Sunday the weather forecast was very promising: blue skies and lots of fresh powder. 😍 However, avalanche risk levels 3 and 4. Our initial route was closed, but we wanted to see how far we could go. So, we put on our three to four layers, packed our gear and went up to 7th heaven. Up to Scharmoin, everything was easygoing. Majestic views, gorgeous mountain ranges, inhaling fresh, cold mountain air. For me, this was pure wellness. 💗😌
But off-piste the avalanche risk was very high. Even the snowshoe panorama trail was closed.
Avalanche Risk Level 4
We already checked the avalanche report beforehand and I always use the app "White Risk" so that we knew that we might not be able to climb up to the top.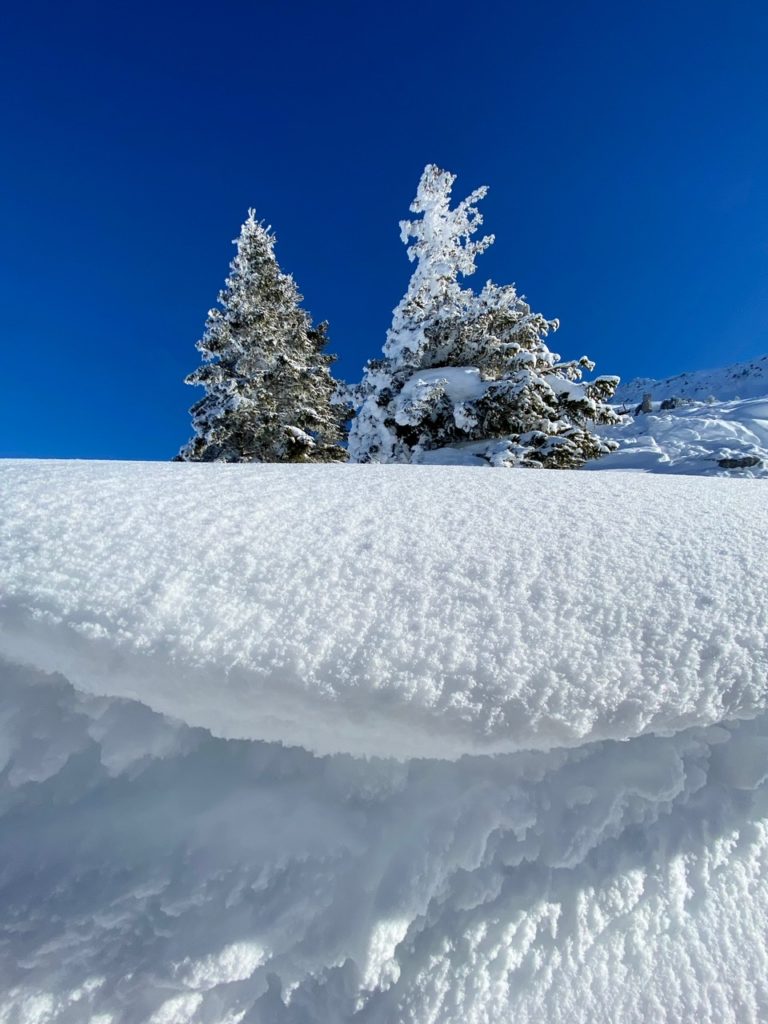 The under layers in the snow were weak and on top of that a lot of snow has fallen, often in combination with a lot of wind. This makes the chance of triggering avalanches very high. Also at a distance. We knew that if we were going off-piste, we needed to stay far away from slopes of 30° or steeper.
Staying on the open skiruns or trails was our best bet. But this also meant that we had to cross three slopes. Crossing them on a sunny Sunday was like crossing a German highway during rush hour. Not cool at all. Watch, sink into deep snow, get out of your snow hole and run as fast as you can to the other side of the slope.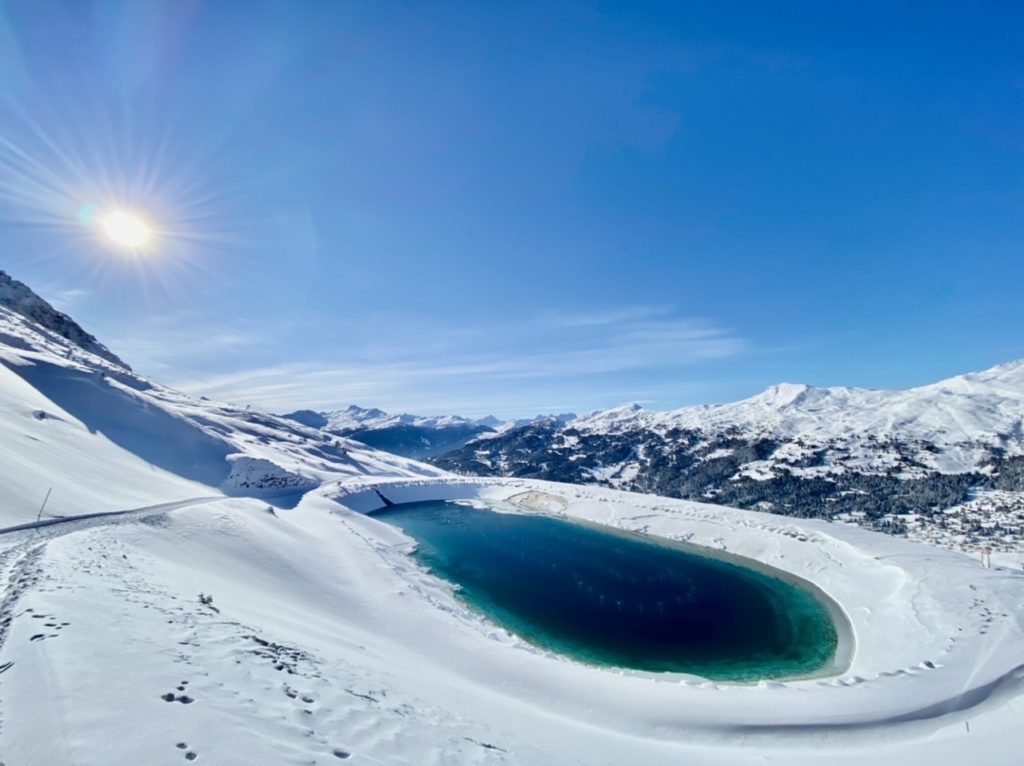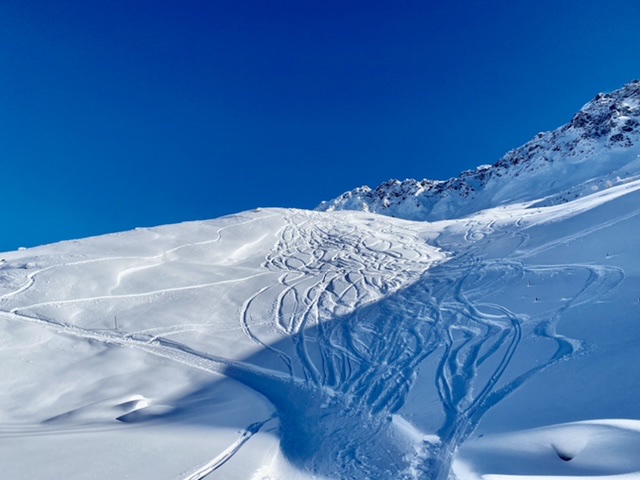 Rothorn Lenzerheide
We would have needed to hike up another 400 m to reach the summit, going off-piste. But at around noon, dark clouds were rising, accompanied by a strong gusty wind. Even if we took the cable car at Motta, we wouldn't have managed it. With avalanche risk level 4 we decided to be better safe than sorry.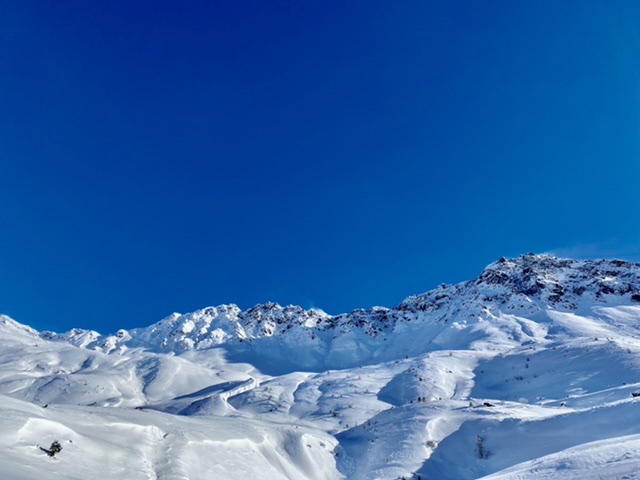 So, no, we didn't reach the mountain peak of the Parpaner Rothorn (2,899 m), but that is alright. We have no regrets and still enjoyed ourselves with these gorgeous views. That is the thing with Mother Nature: you need to go with the flow, always check the risk factors and put safety first.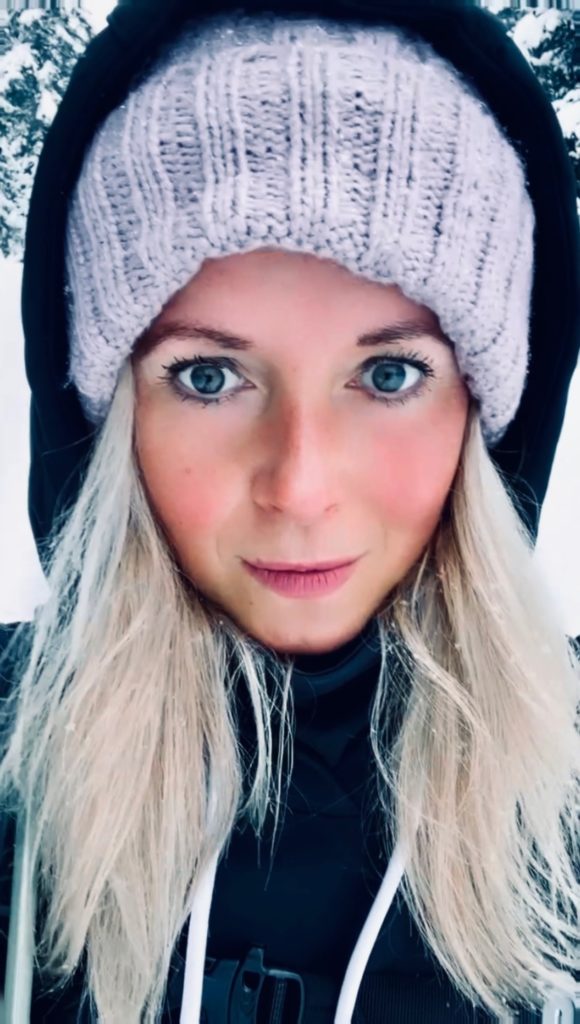 Maybe next time. 🗻🇨🇭❄️😌
Total elevation gain: 1,237 m, 36,7 km.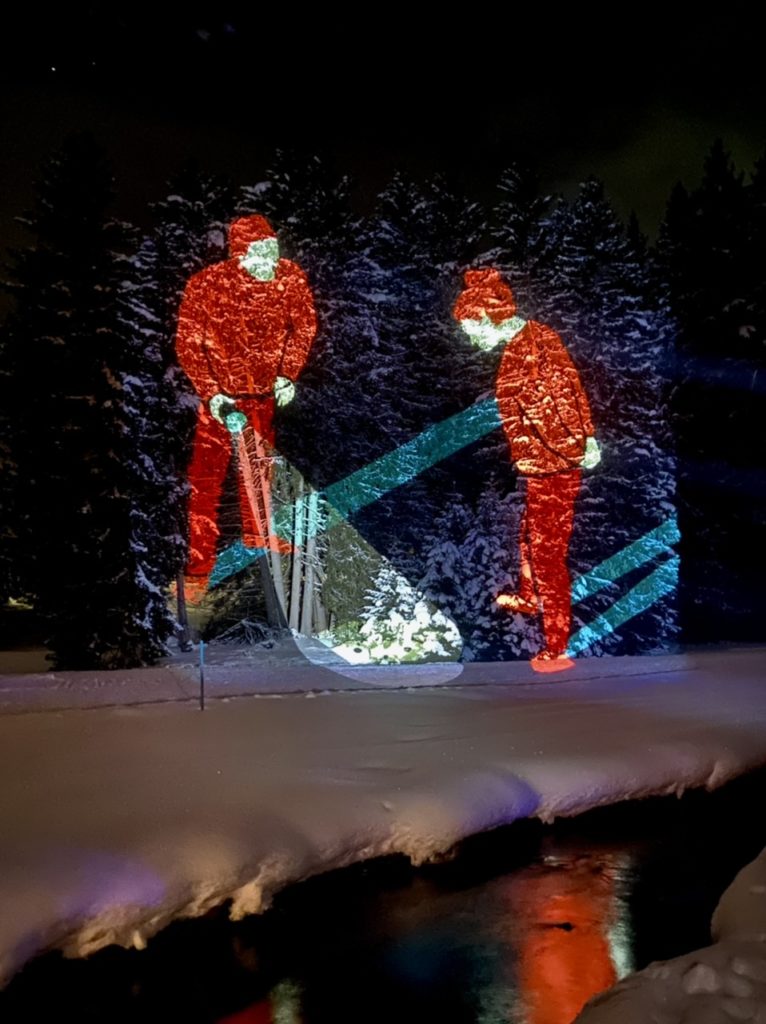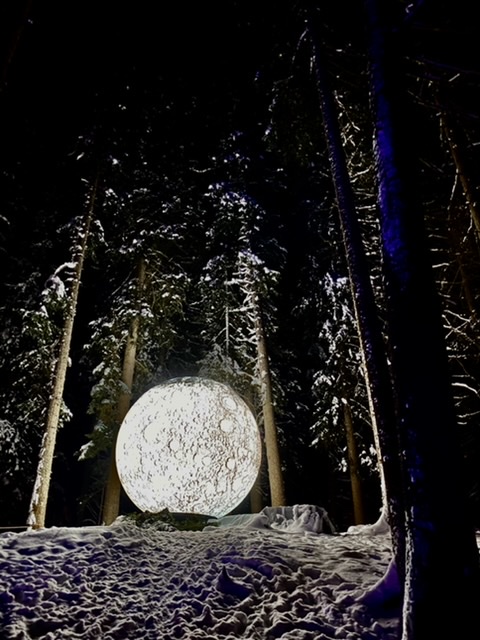 Unwinding at the Zauberwald
In between our snow adventure, we visited the Zauberwald. It still is my favorite Christmas market.🌲 🎅🏽 And especially in crazy times like these I wanna support the locals and be grateful for moments like these, cherishing the little things in life. My heart goes out to all local farmers, wood workers, local mountain huts, craftsmen and any other local supplier. 🙏🏽💗
Check out this year's impressions.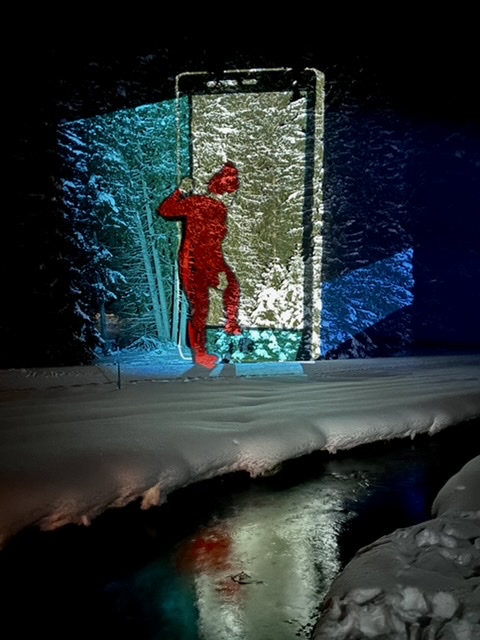 I hope you all get to rest over the holidays – at least for a few days. And remember: stay healthy & happy and always be kind to each other.
xoxo