This hot spot is nothing for the faint-hearted: the Sertig waterfall in the Sertig Valley in Davos. The ideal place for ice climbing and snowshoeing in Graubünden.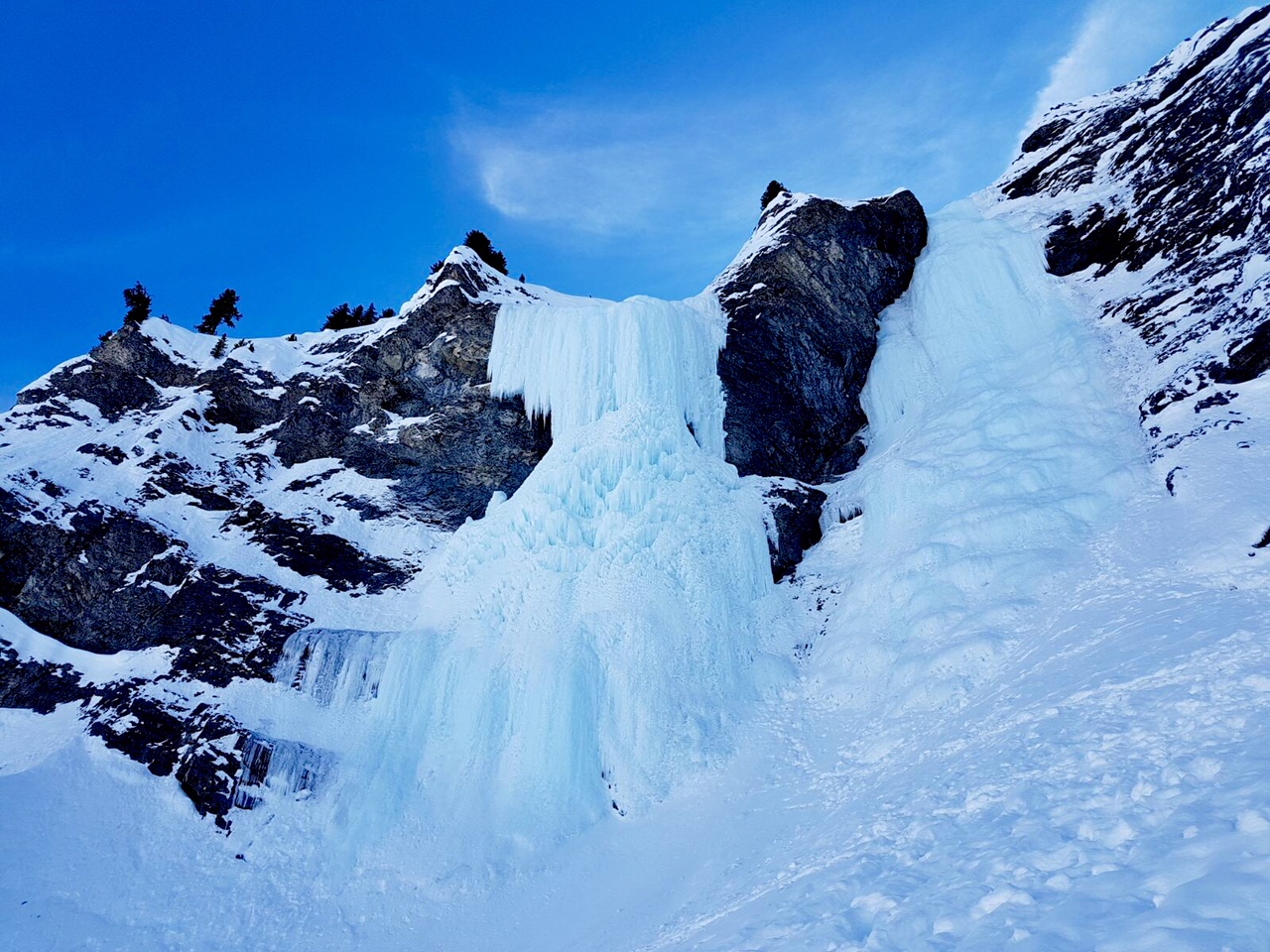 Ice Climbing
Climb a frozen waterfall with ice axe and crampons and explore your own limits: Ice climbing attracts more and more adventurous winter sports enthusiasts. If you want to try this extreme sport yourself, you will find ideal conditions at the waterfall in the Sertigtal valley all winter long.
Carabiners rattle, hooks clink, ice splinters trickle. With one hand you hit an ice axe into the wall and ram the crampon into the ice. A little break. Take a deep breath and carry on. Step by step you climb the cascades of the frozen waterfall, which shimmers in the light in different shades of blue. The last piece of freedom. That's how an ice climbing adventure in the Sertig valley could feel like. Even if you want to put crampons under your shoes right now: Prepare yourself well first – and take your first steps in the ice together with a mountain guide.
Snowshoeing
For those of you who are not fit enough to climb the waterfall – just like me – explore this magical spot on a snowshoeing tour. You can simply start at the Bergführer Restaurant, enjoying the Sertig Valley, walking your way up to the waterfall.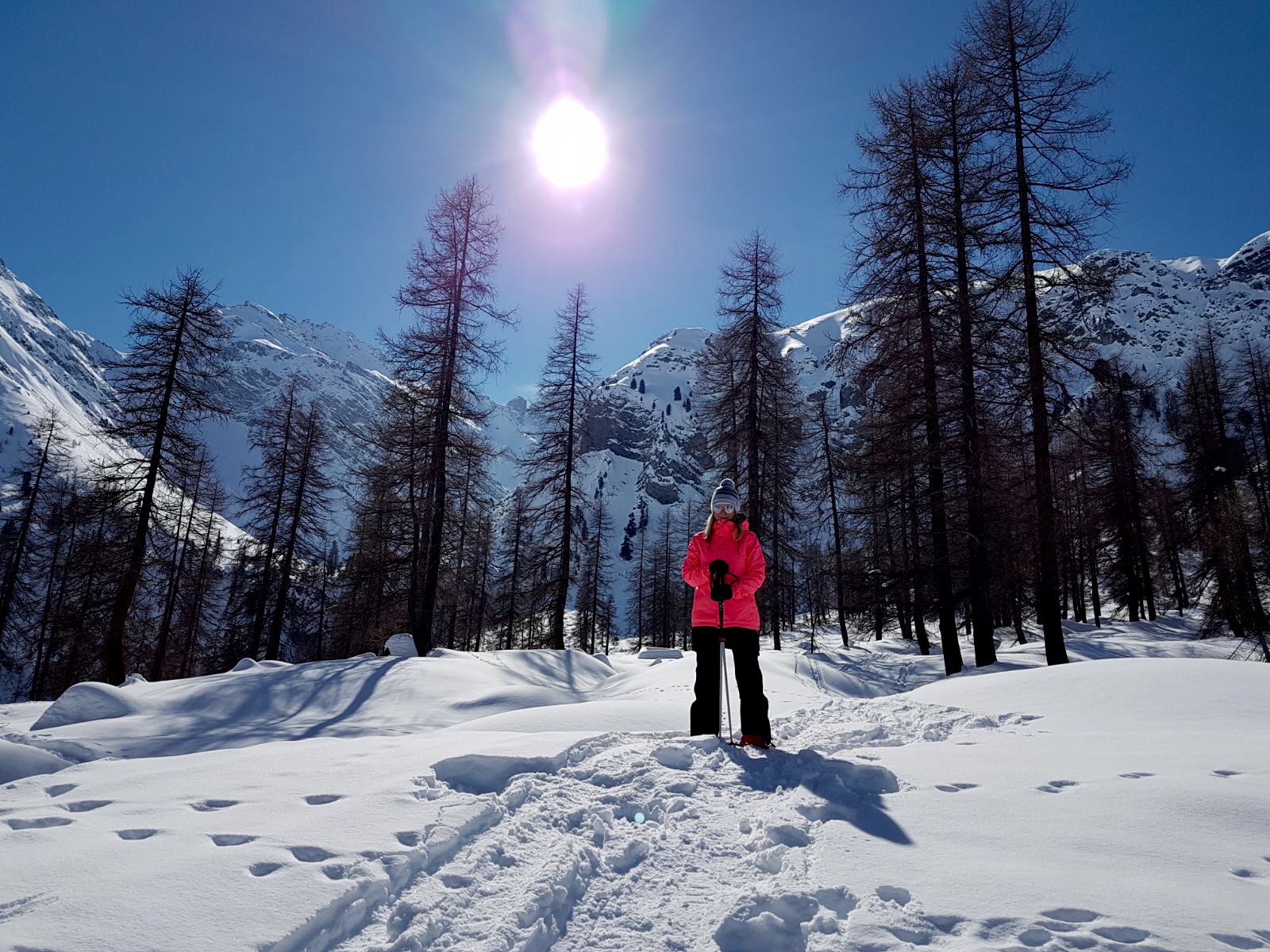 Beware, the last bit to the Sertig waterfall is very steep. It is nothing for the faint-hearted and you need to be fit! Milos and our guide Beat went straight to the top, touching the ice while I did a little detour through deep powder. It was breathtakingly beautiful and simply magical.
However, this tour to the Sertig waterfall is not for beginners! If you are new to snowshoeing, simply stick to the easy valley tour and don't go up all the way to the waterfall. For health and fitness benefits, snowshoeing is great for you. It provides a cardio workout while also building strength, agility, balance and endurance. The best part is, you get to do it all in the beautiful outdoors!
Mountain Guide
I can recommend the Bergführer Davos Klosters as well as the Schweizer Schneesportschule Davos. Whether you wanna do a snowshoeing tour, go skiing or try something adventurous, these folks put your safety first and can make almost anything possible. I especially liked their individually tailored tours that suit your personal interest and fitness level. Special thanks to our guide Beat, who ROCKED!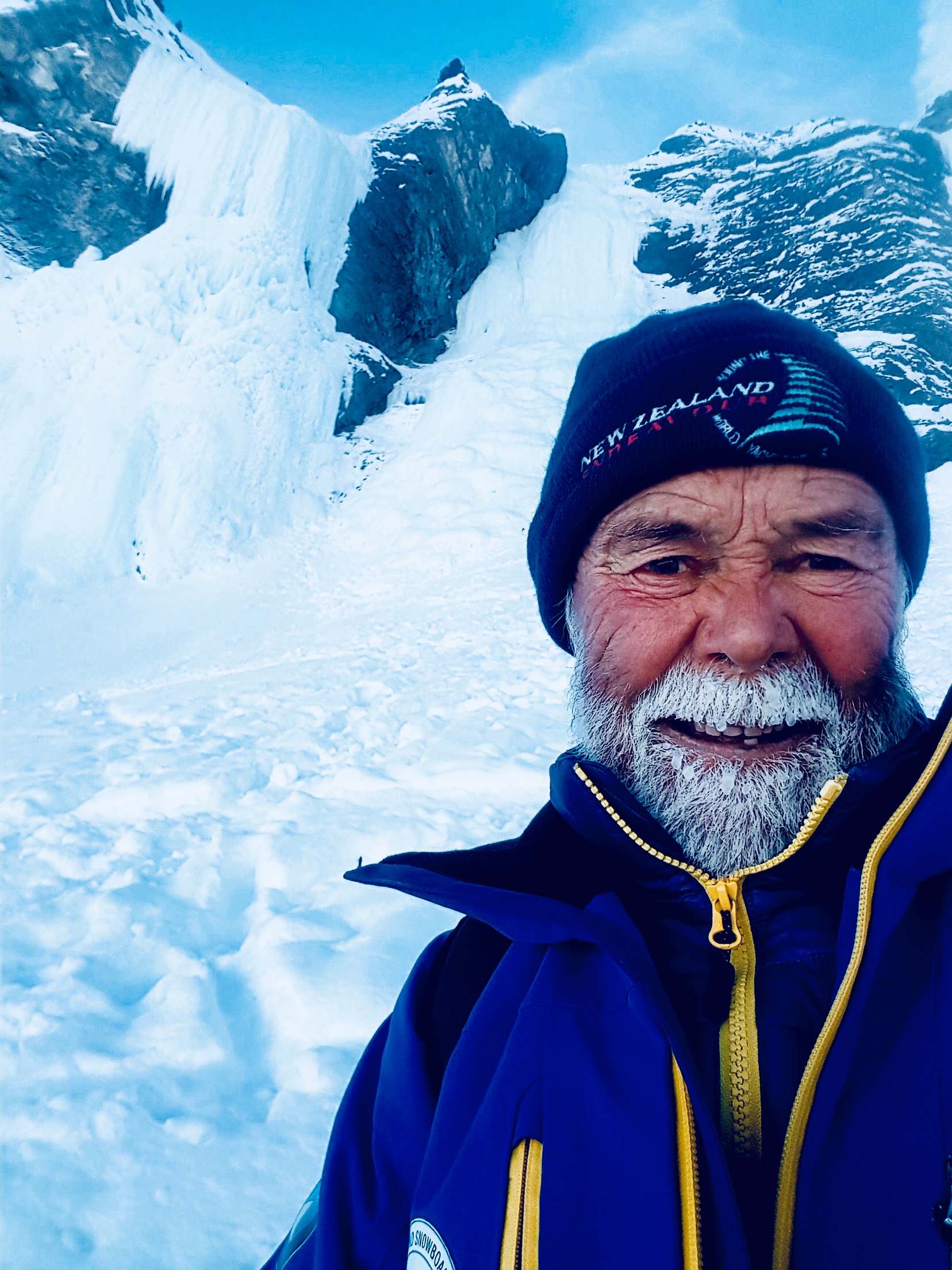 xoxo
photo credits: Munich Mountain Rebel, Davos Klosters (Marcel Giger)