Due to the recent weather conditions, I got a little extra time working on my stories. When exploring parts of Ontario, Canada, I basically had no expectations. What a beautiful province!
In total, there are 10 Canadian provinces, with three territories to the north. The provinces are, in alphabetical order: Alberta,British Columbia, Manitoba, New Brunswick, Newfoundland and Labrador, Nova Scotia, Ontario, Prince Edward Island, Quebec, and Saskatchewan. The three territories are Northwest Territories, Nunavut, and Yukon.
Winter in Ontario
Ontario is Canada's most populous province, comprising 40 percent of the country's total population. It is also home to the federal capital of Ottawa and the unofficial financial capital of Toronto. It is best known for Algonquin Park, the Niagara wine region, Bruce Trail (the oldest and longest continuous public footpath in Canada), and the many beautiful forests and lakes. And oh boy – I had no idea it can be so beautiful.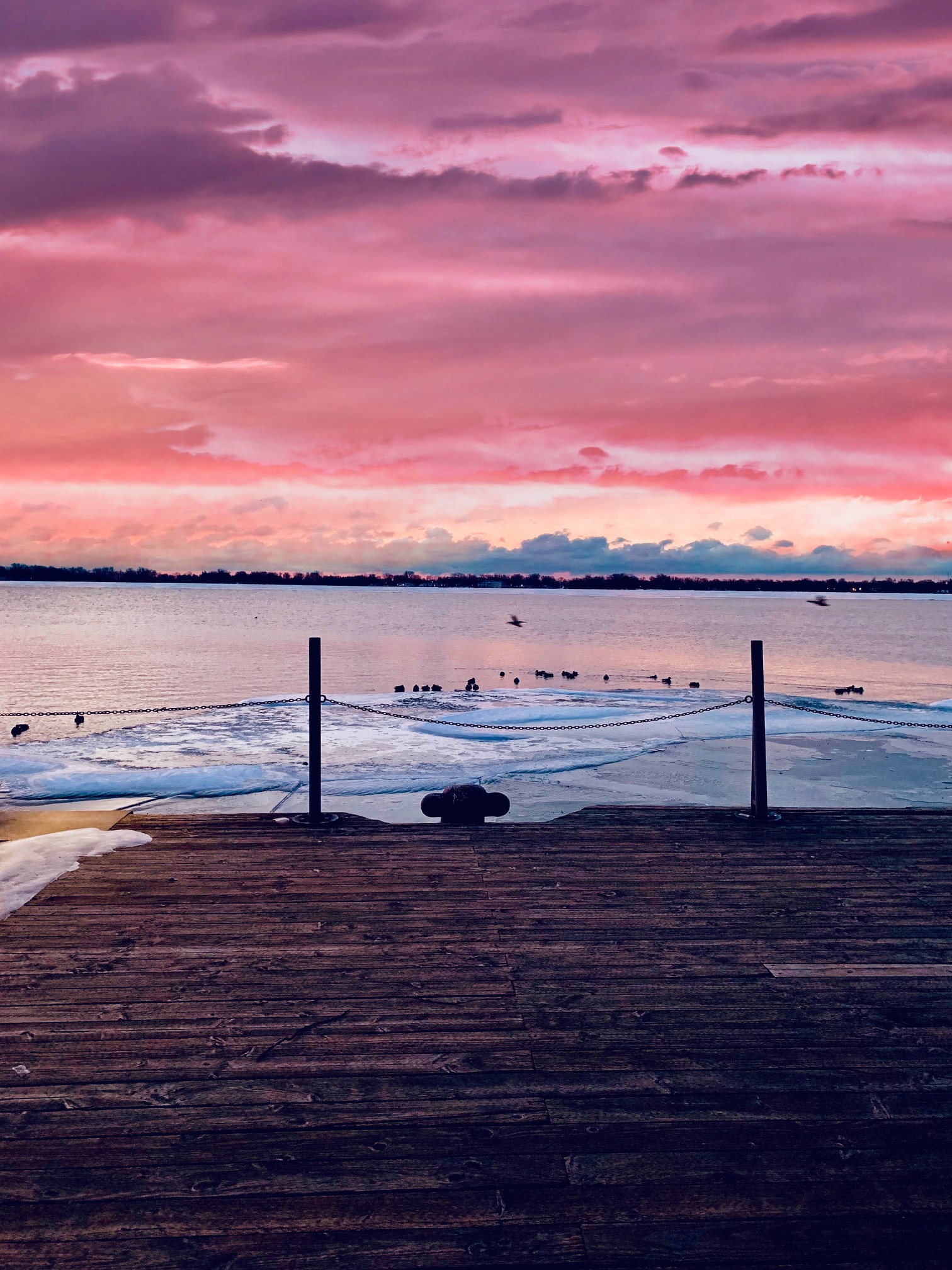 I admit there was a time when I missed the mountains. But do you know this feeling when someone says the right thing in the right moment? Amin reminded me that you can't have everything all the time and within a split second I realized how stupid my thoughts were. I could have hugged him for this. If I could pick someone I would get lost in a snow blizzard with, it would be him. It would be fun and safe at the same time.
Seriously, who was I to complain? I was in Canada enjoying the great outdoors, making one of my dreams come true. So, after this stupid split second, I was very grateful that all my hard work paid off and was just living the moment.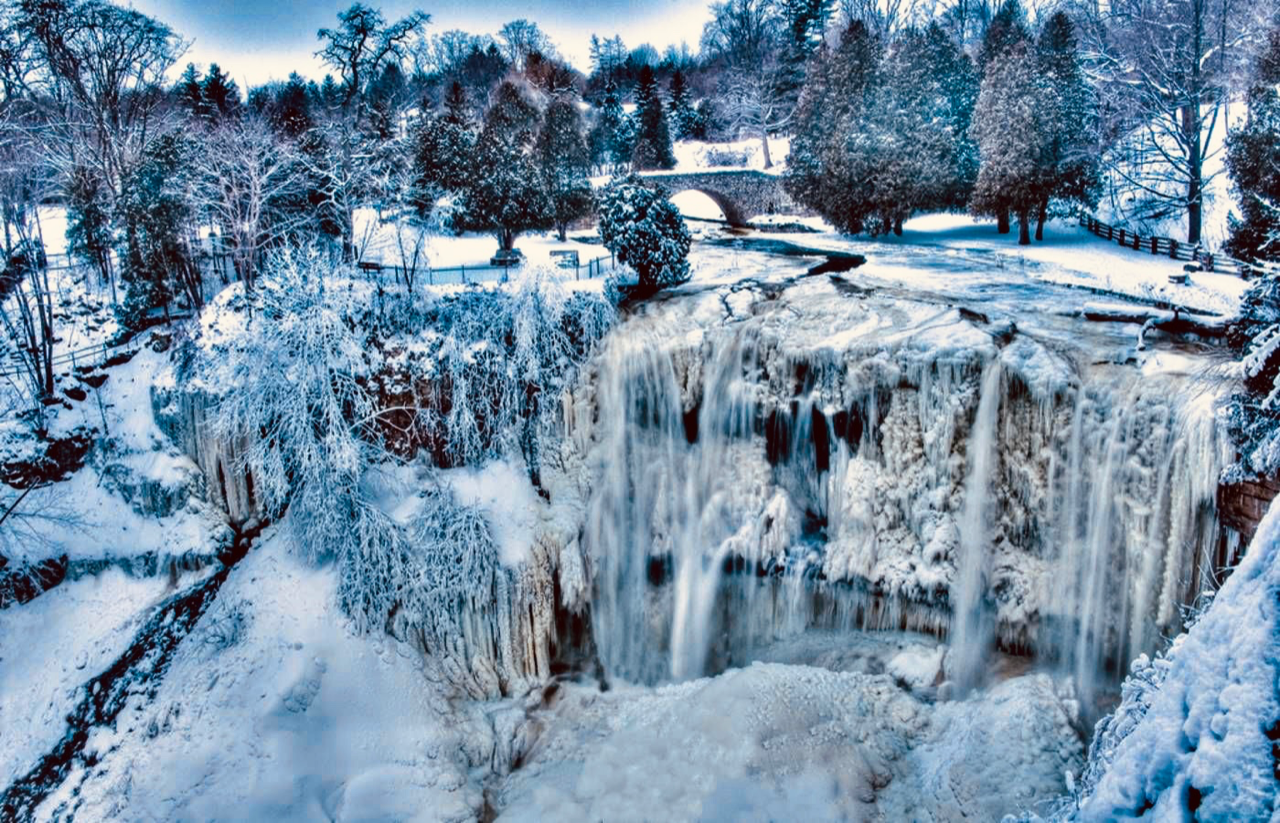 The Great Outdoors in Ontario
Initially, my brother and I had totally different plans, but due to the weather, our itinerary changed on a daily basis. Snow blizzards, freezing rain, ice storms, you name it. But this is nature. You just have to go with the flow. That is actually something I love about the Great Outdoors. And I was prepared for any kind of weather out there, even for very cold temperatures.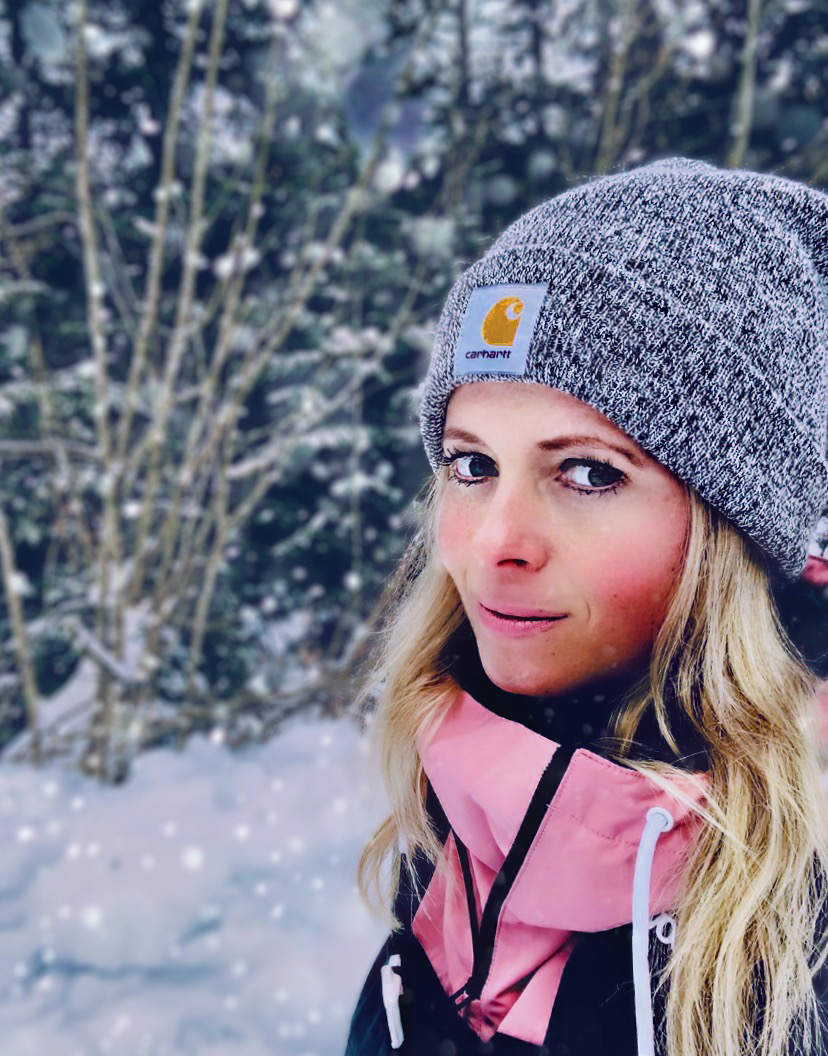 Freezing rain
I had never experienced this kind of freezing rain before. Freezing rain is the name given to rain maintained at temperatures below freezing by the ambient air mass that causes freezing on contact with surfaces. Unlike a mixture of rain and snow, ice pellets, or hail, freezing rain is made entirely of liquid droplets.
This means: When the freezing rain hits your windshield, it freezes immediately and makes it very brittle. Pretty dangerous, actually. When the freezing rain gets in contact with your face, it feels like tiny little needles hitting you. If you then add this crazy wind chill, temperatures felt like -25 degrees Celsius or colder and you really needed to cover your face to avoid frost bites. But I loved it anyways. Even went running – not for long distances, though, but I did get out there.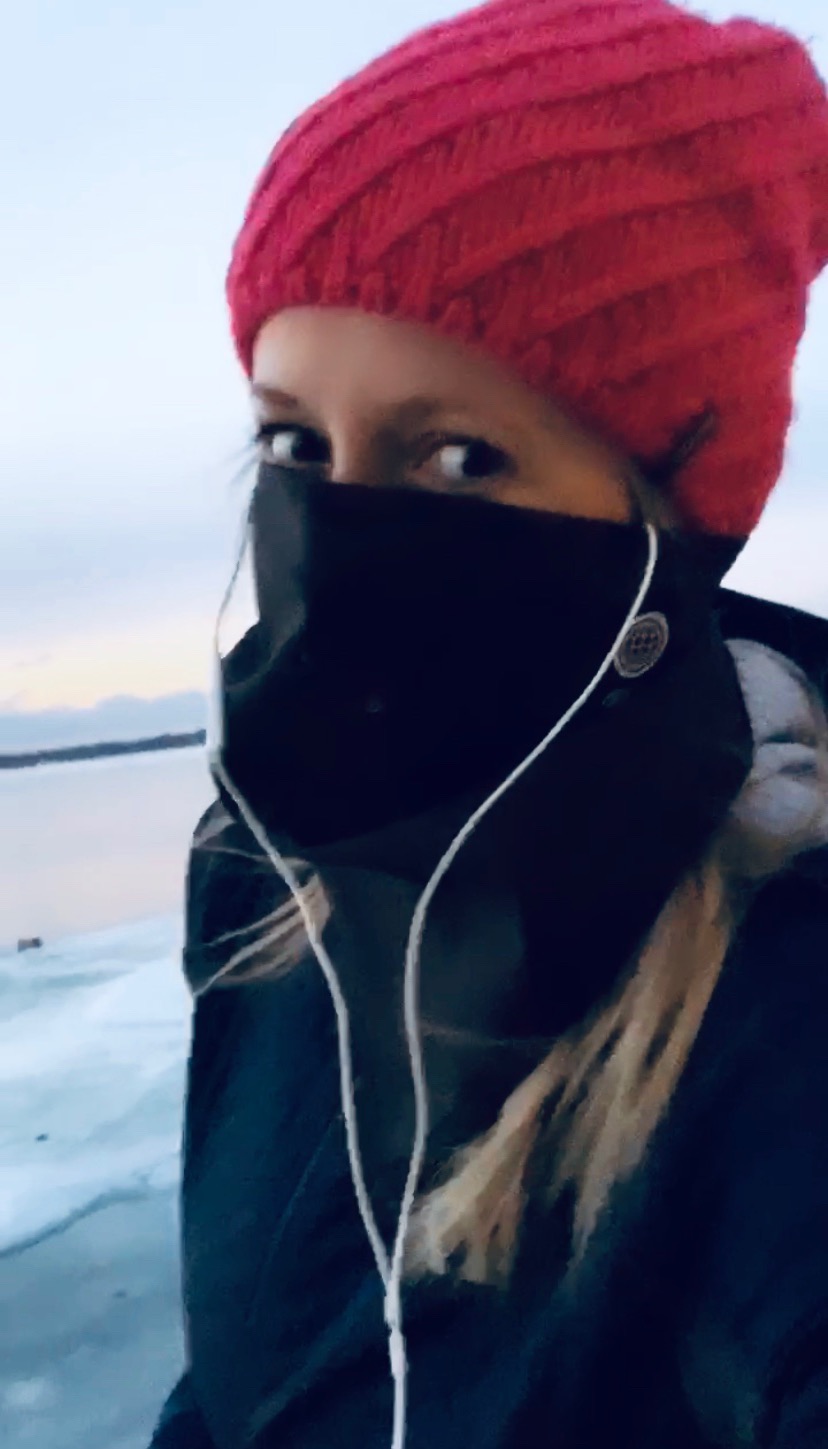 Snow blizzards and ice storms were nothing new to me. Since I live pretty close to the mountains and have been to Finnish Lapland during one of their coldest winters, I am used to these kind of weather conditions. For me, it even can be somewhat romantic and adventurous at the same time. Love it. My brother: NOOOOOT so much.
Blue Mountains
A two-hour drive, north from Toronto, there is a little holiday resort called Blue Mountain. Some people call this area "Little Switzerland", but I would not go this far. They just have one tiny hill up there. Elevation gain: 650 m. So, no offense, but you cannot call it "Little Switzerland".
However, it is very picturesque and beautiful. Regarding the atmosphere it sort of reminded me of Whistler Village. And yes, pretty touristy, I admit. If you are into winter sports, you might be a little disappointed, but if you just wanna chill and relax with a little exercise, you will love it. I took skiing lessons, since I am currently not sure, if I should switch.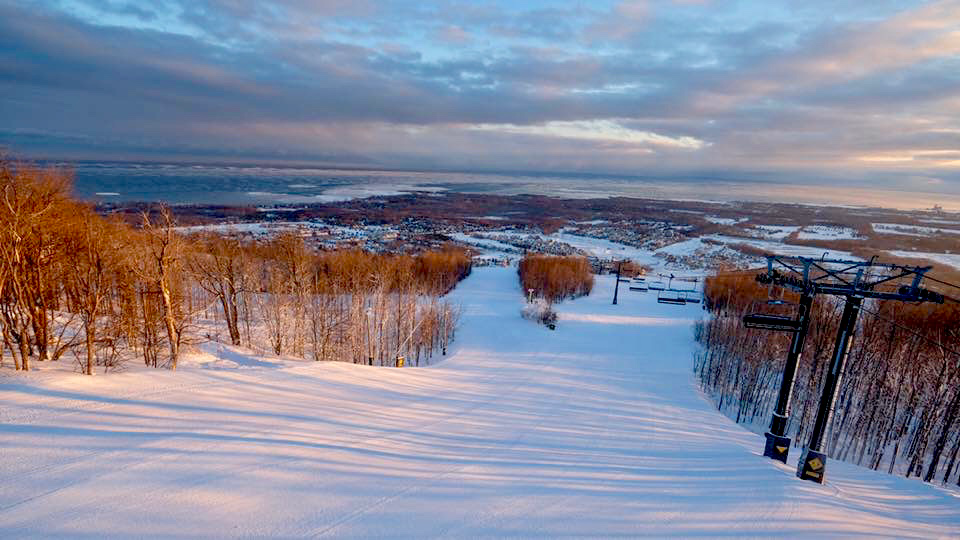 When I went snowboarding, I started to feel the pain from my severe hip injury last year. Not sure, if it's my technique. But I think I will take more skiing lessons back in Munich so that I am more flexible when choosing my winter outdoor activities. This weekend I will probably go cross-country skiing, working on my general fitness.
Northern Ontario
Wow, just WOW. I had no idea that you could see Northern Lights in Ontario. With all the snow and ice storms, I did not expect any kind of magic. But then there it was. I just wanted to go for a walk, still had too much energy. LOL – I think sometimes my brother was annoyed of my inner adrenaline junkie.
So, I went outside and started to see little shadows on the sky. First, I thought it was just wafts of mist, but then, after a while, they turned green. – I still have this Northern Lights App on my cell-phone from my visit to Finnish Lapland. Hence, I turned it on and then: holy cannoli. It was going crazy. So I went back, put on my warmest clothes and went hunting the lights. And there they were. There I stood. Me alone at the lake in Canada. And this magical moment. Goosebumps and tears in my eyes.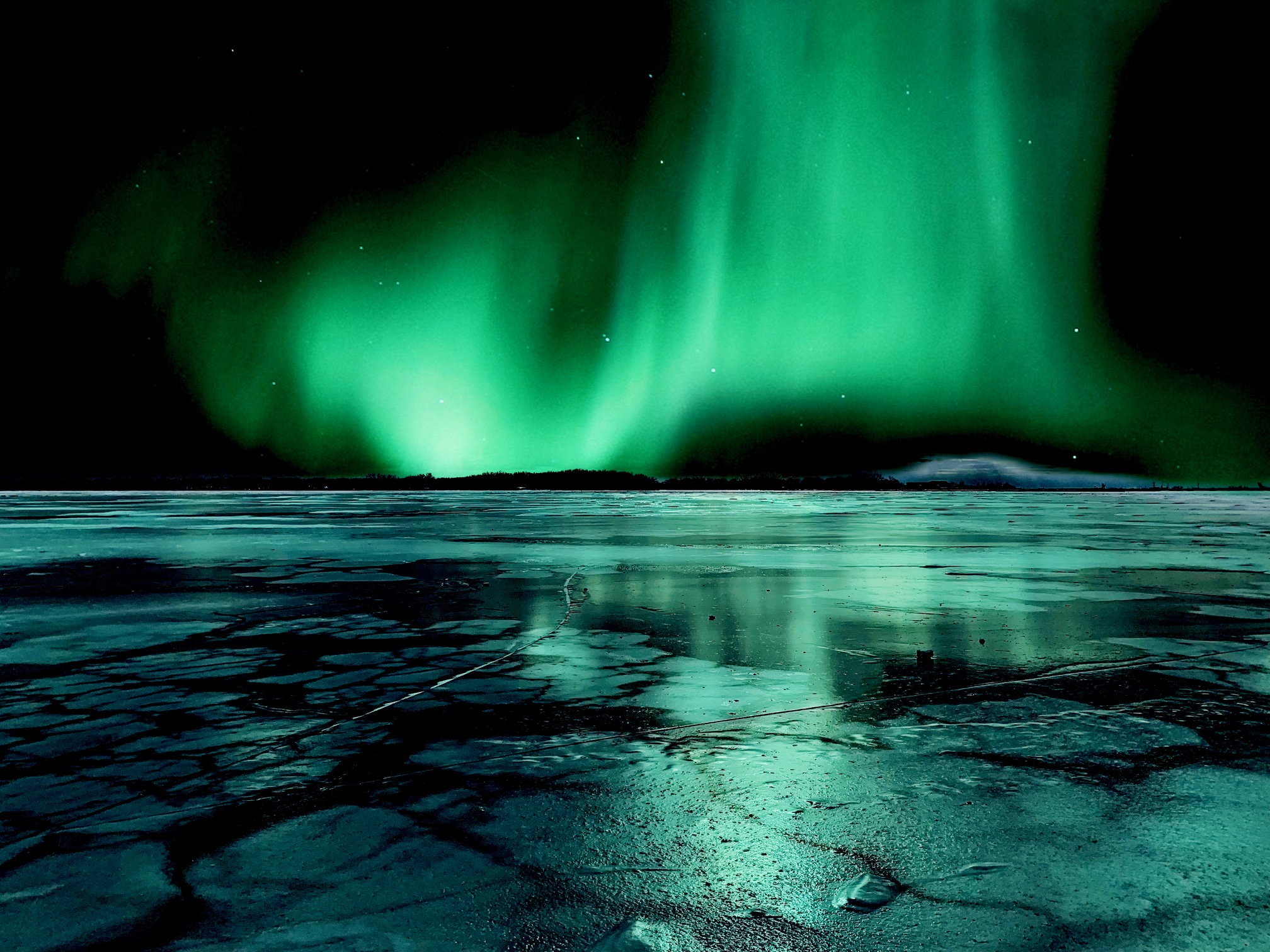 I closed my eyes, took a deep breath and was just happy and grateful. Priceless, beautiful. The most magical gift!
So, this was my time in Ontario. I will definitely come back checking out more places during different seasons. I don't know what and when, yet, but I surely will. Canada, you are pretty awesome!
But for now, I am looking forward to go back home and honestly cannot wait to be back in Davos. I miss it and also cannot wait to see my dearest friends again…
xoxo
photo credits: Munich Mountain Rebel