Since Austria is now considered a safe travel destination, I wanted to share some of my favorite spots in the regions of Scharnitz and Seefeld.

Gschwandtkopf in Seefeld
This is a nice, easy trail running route with amazing views of the Austrian Alps: Wetterstein Mountains, Karwendel, Ötztal & Stubai Alps. Just make sure to use the hiking / snowshoeing trail and not the forest road. Elevation gain: 400 m, 10k – depending on the route.


Isar Trails in the Karwendel Mountain Range
The source of the Isar is in the municipality of Scharnitz in Tyrol, surrounded by the mighty Karwendel mountain massif. Even today, the river is still part of the culture and history of the Alpine region. The source of the Isar, also known as "by the rivers", can be reached from Scharnitz on foot, by bike or e-bike. The crystal clear, blue water accompanies visitors along the beautiful Hinterau valley. Here, you can basically pick ANY route. The views are breathtakingly beautiful.

However, make sure to carry along plenty of water during summer, since it gets incredibly hot in The Valley. Also, use sun protection and cover your head. When planning a tour, check the weather conditions. During a hot summer day, you might need longer than the given time frames on the signposts and in the afternoons, there is often a high risk of thunderstorms. Hence, I recommend to start early in the morning. I mostly do 6-7 hour tours in the Karwendel mountains, and it is always worth it.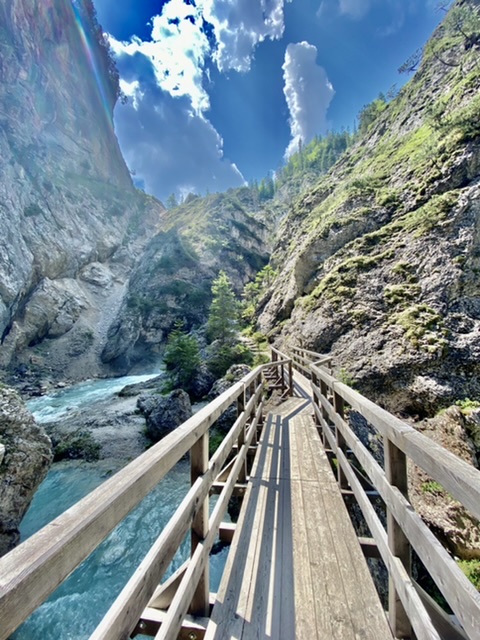 Gleirschklamm
This is one of my favorite gorges in the area, starting directly at the train station of Scharnitz. Most of the time, I do the longer round tour via the Isar valley, roughly 20k, elevation gain: 600 m, ca. 4 hours.
A huge plus: it doesn't get too crowded. But be aware that it does get extremely hot during the summer months. Though the water is pretty refreshing, make sure to cover your head and drink lots of water.
I hope, some of these spots inspire you and that you get to enjoy this beautiful mountain summer.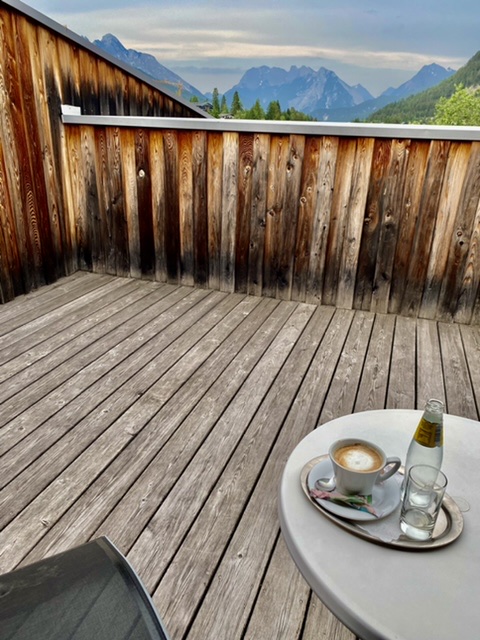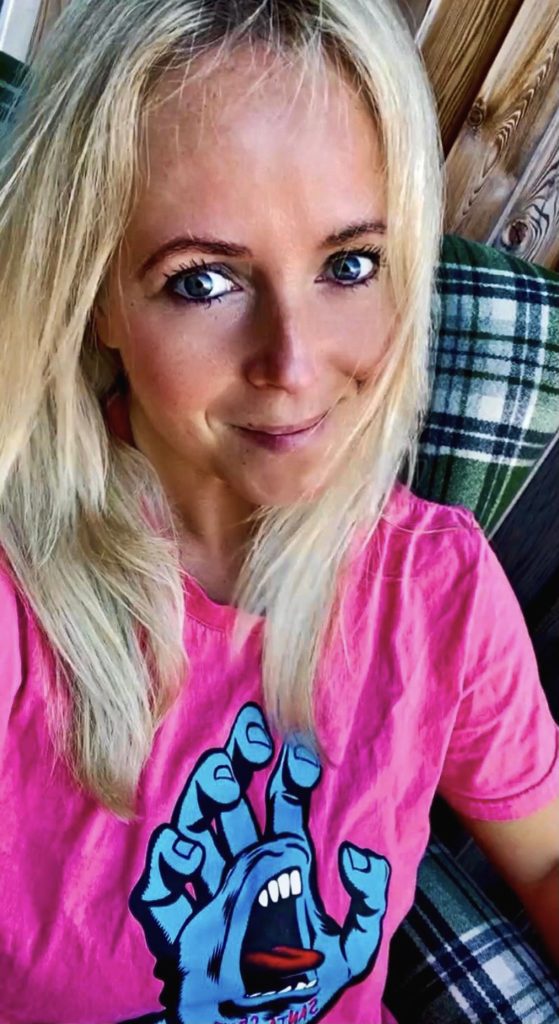 xoxo