During our trip to the USA and Canada, we also spent some time in Toronto – the capital of the province of Ontario. Thus, I put together my personal tips and highlights for you.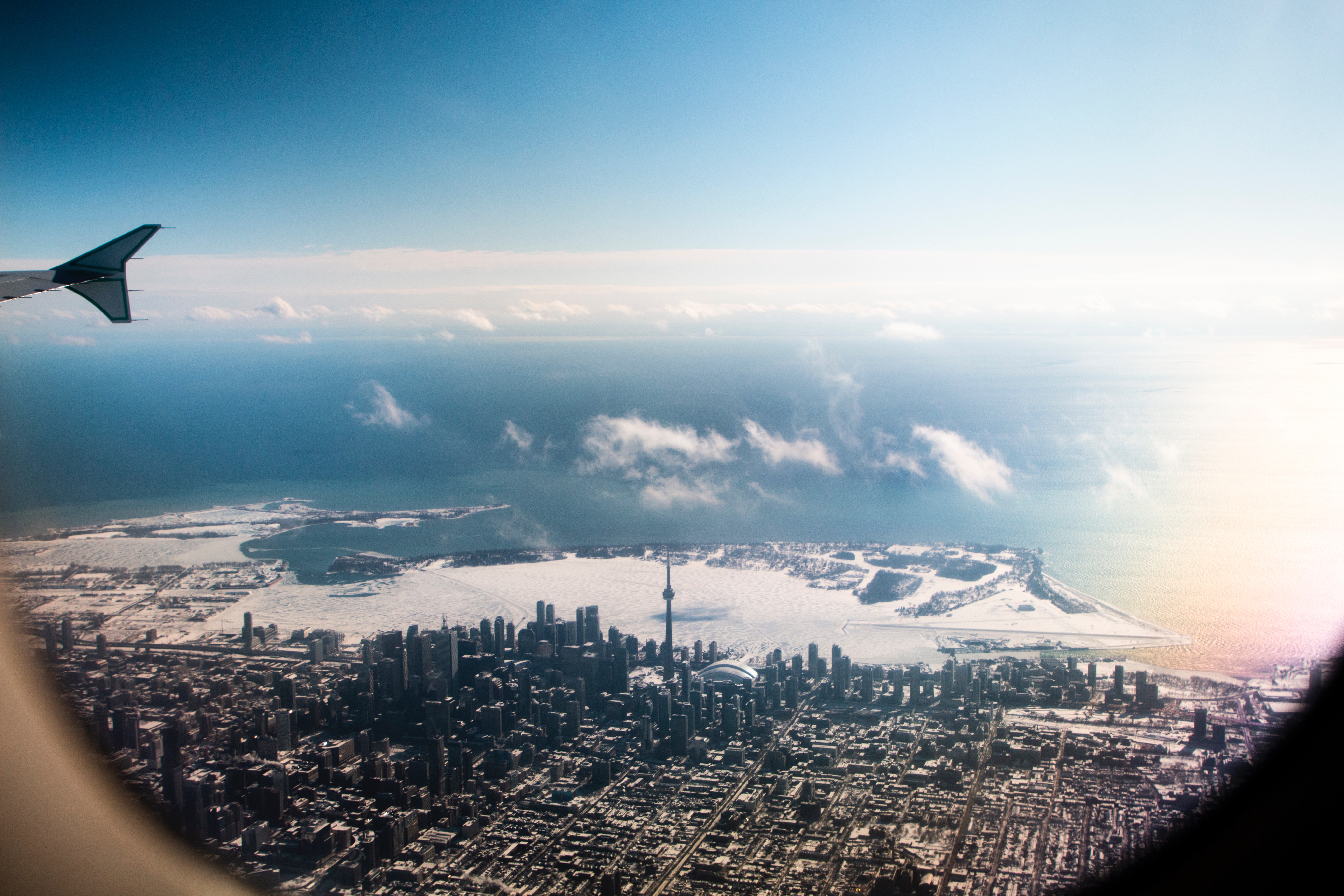 Accomodation
I know, I repeat myself, but when traveling on a budget I love staying at local homes, cottages or Condos. Especially when staying longer. For Toronto I can recommend the iHost Suites Ice Condo in the Entertainment District on York Street. The location is excellent: you can walk anywhere in the city, have a grocery market across the street, Union Station around the corner, a great shopping mall, the lake, the CN tower, almost everything nearby.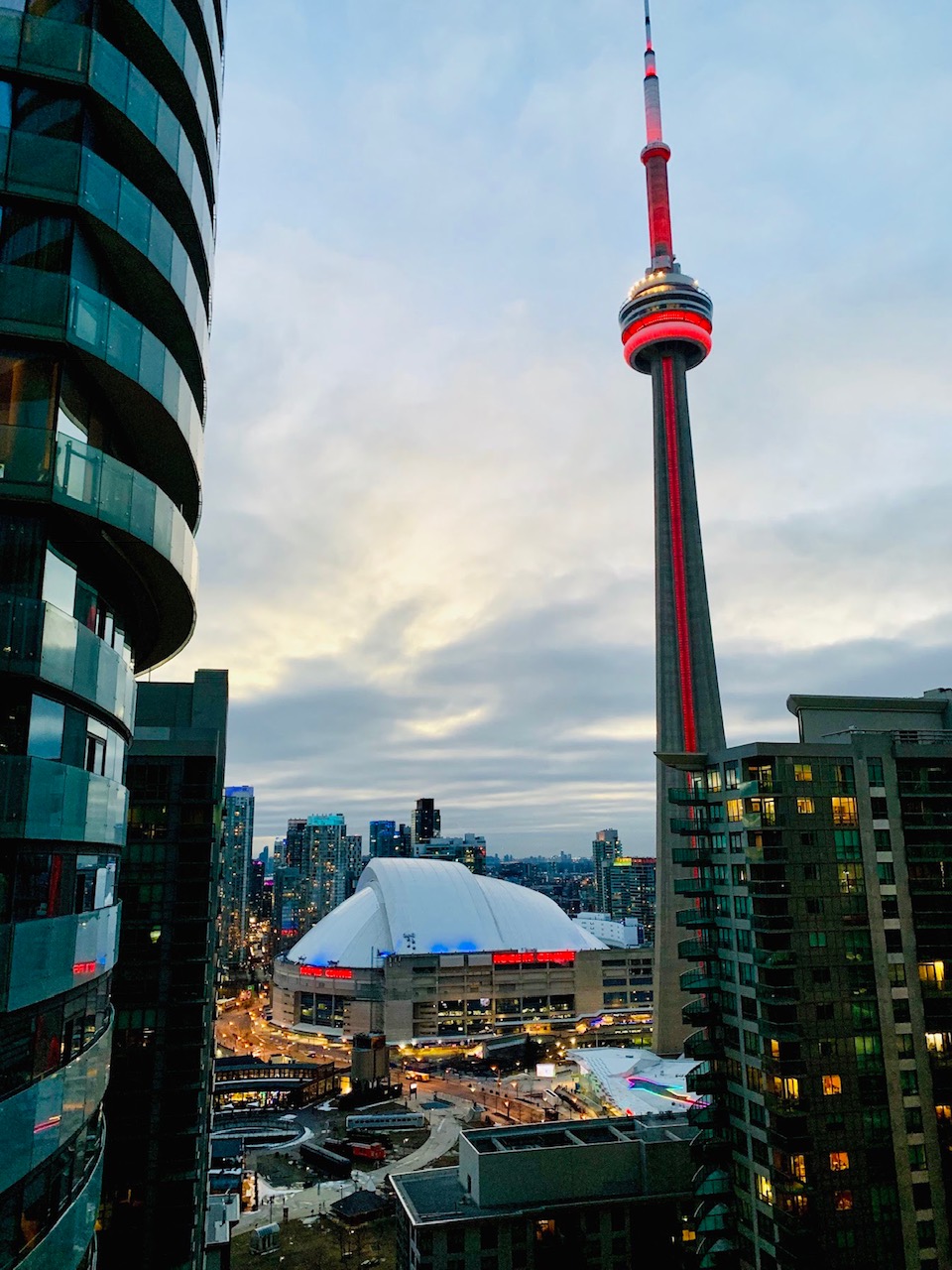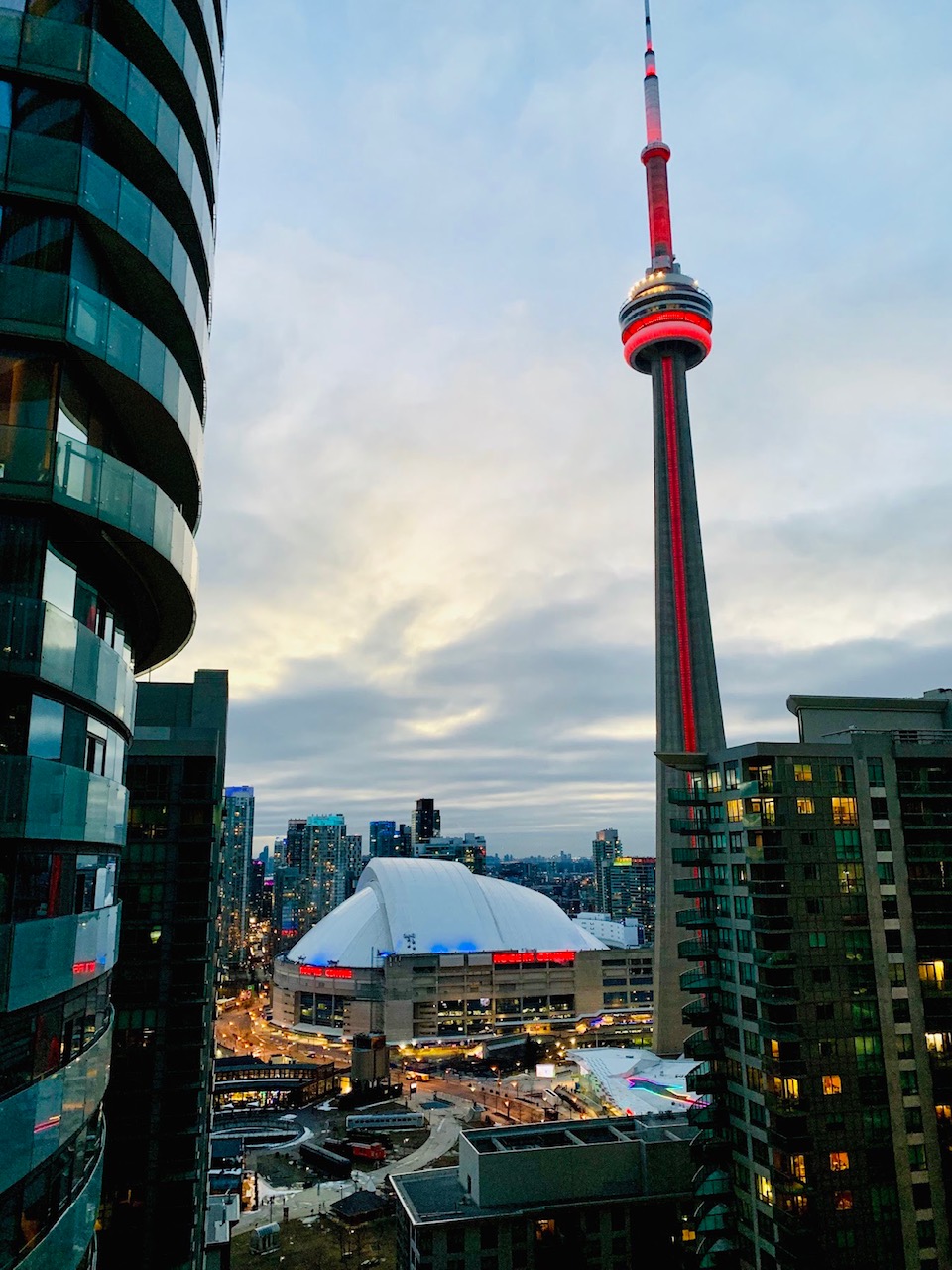 We booked the one with Michel on booking.com and had no complaints. We spent about 450 EUR for six nights. So, 225 EUR per Person. You have to leave a deposit of 300 Canadian Dollars, just in case for any damages, but will get it back after your trip.
Michel himself was very helpful and accomodating. The check-in was easy and uncomplicated, everything worked out just fine and the condo was exactly as desribed. Two bedrooms, two bathrooms, lake view, amazing view of Toronto's skyline, well furbished, clean, towels and extra blankets and pillows. We could even use the fitness and spa area inside the building. I say: an awesome deal!
At the supermarket across the street, Loblaws, we did our shopping for the whole week and spent about 100 Canadian dollars for groceries including fresh fruit and everything you need. I would always come back and am actually thinking about going there during spring or fall season next year so that I can combine it with mountain biking. Man, I really miss my bike.
Shopping in Toronto

I gotta admit: normally, I hate shopping. Anyways, I still went on a shopping spree with my brother. He usually isn't into any kind of physical activity and rather takes the easy and comfortable way. However, when it comes to shopping, he could win an ultra-marathon. Five hours and he still wasn't tired. I just love him!
But I am honest. I could not resist either. Man, for Europeans it is a shopping paradise. Even though you have to add 13% tax on clothes, it still is pretty cheap. I bought two pyjamas and underwear at Victoria's Secret for just 37 EUR. Can you believe it? I say: Thank you Valentine's Day sales promotion.
They had some really great sales over there. I can recommend the Eaton Center and the Vans store on Yonge Street for clothes and the St. Lawrence Farmer's Market for food and souvenirs. Enough for one shopping day in the city.
My four favorite sights in Toronto during winter season

Well, I can only give you some tips for winter season. I wasn't able to check out any trails or parks. Due to the frozen rain and ice storms, you had like 1-2 cm thick layers of ice everywhere and with the wind chill, it got really cold.
Graffiti Alley
Probably something you might not think of when visiting Toronto, but it was really cool. The Graffiti Alley is a nearly one-kilometer stretch with massive pieces of street art. If you are into the skating scene or modern street art, you should really check it out.
Harbourfront Center: Waterfront Trail
The dynamic and exciting city of Toronto is a major urban gateway on Lake Ontario. It is home to tourist attractions such as the CN Tower, Royal Ontario Museum, the Art Gallery of Ontario and major theatre productions. Still, there are many quiet, natural places to enjoy along the waterfront.
The waterfront trail was my morning running path. It can be divided into three sections: Etobicoke (west), Toronto (central) and Scarborough (east). The trail surface is largely asphalt, routed along quiet residential streets. I admit, not my favorite, since I am not a road runner, but I take what I can get.
Surely worth a nice walk, checking out the ice skating ring, CN tower, Aquarium or Rogers Center nearby.
Nathan Philips Square
Nathan Phillips Square is a vibrant, active space in the heart of the City. Every year, over 1.5 million visitors attend a variety of community and special events hosted at the square. Here you will find another ice skating ring. One of 113 indoor and outdoor ice pads, natural rinks and trails for leisure skating year round in Toronto. Also, a great starting point to explore more sights of the city, as you can see in the images above.

Ice Hockey Hall of Fame
I don't know that much about ice hockey, but it is huge in Toronto. Alright, to be honest, I don't even know the rules of Ice Hockey. I once dated a hockey player back in High School and attended one game in Davos, Switzerland, but I never got excited about this sport. However, the Hockey Hall of Fame was pretty impressive. It is home of the Stanley Cup and the finest collection of hockey. Pretty cool!
All in all, with its 2.7 Mio inhabitants, Toronto reminded me of a teeny-tiny version of New York, with a little influence from Boston. I really loved it and totally digg the relaxed, laid-back Canadian style and attitude. For a short city trip, so worth a visit.

For me as an outdoor person, I would prefer West Canada or Northern Ontario, though. But I definitely wanna come back, combining it with a mountain bike tour during fall or spring season.

And also on my list: a three-months tour through British Columbia and Alaska. What shall I say: there is just so much to see and so much to love. Once you have been to Canada, you always wanna come back. And this is also true for Toronto.

xoxo

photo credits: Munich Mountain Rebel