Winter season brings out the romance in me. I just love the holiday season. This year I discovered a true fairy tale in Lenzerheide, Switzerland.
The Zauberwald Lenzerheide is one of the most magical Christmas markets I have ever seen. You get to enjoy pretty cool art and light installations, live concerts, even some poetry and traditional Christmas booths with hot cider, local food and craftsmanship – surrounded by the majestic mountains of Lenzerheide.
Right now it is my favorite Christmas market, EVER. I got goosebumps, happy tears and could really feel the magic of the trees – breathtakingly beautiful and peaceful.
How to get there
It is pretty close to Munich. Hence, I took the Flixbus to Chur (a three-hour ride from Munich for 15 EUR) and from there I hopped on the PostBus to Lenzerheide – a 40-minute ride from Chur. If you prefer a little road trip, it only takes two hours and half from Munich.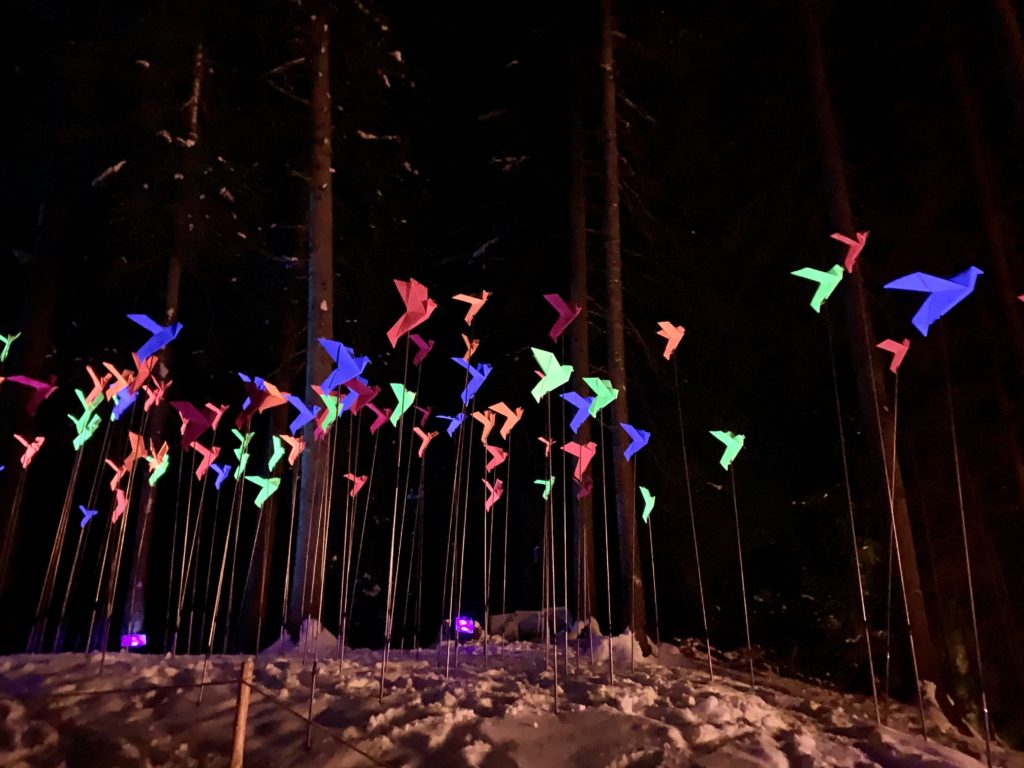 I recommend to stay for a whole weekend. Lenzerheide is just so pretty. I can really picture myself living there. You find many great deals online. I stayed at the Hotel Sarain Active Mountain Resort, which was all I needed. My recommendation for the Zauberwald Lenzerheide: book a priority ticket online. This saves you a lot of hustle. If you start early at around 5 p.m. it is not too crowded, either.
All in all, I spent 150 EUR for a whole weekend, including entrance fees, accommodation, bus fares and food expenses.
Next year I will be back – that is for sure.
xoxo
photo & video credits: Munich Mountain Rebel, Zauberwald Lenzerheide