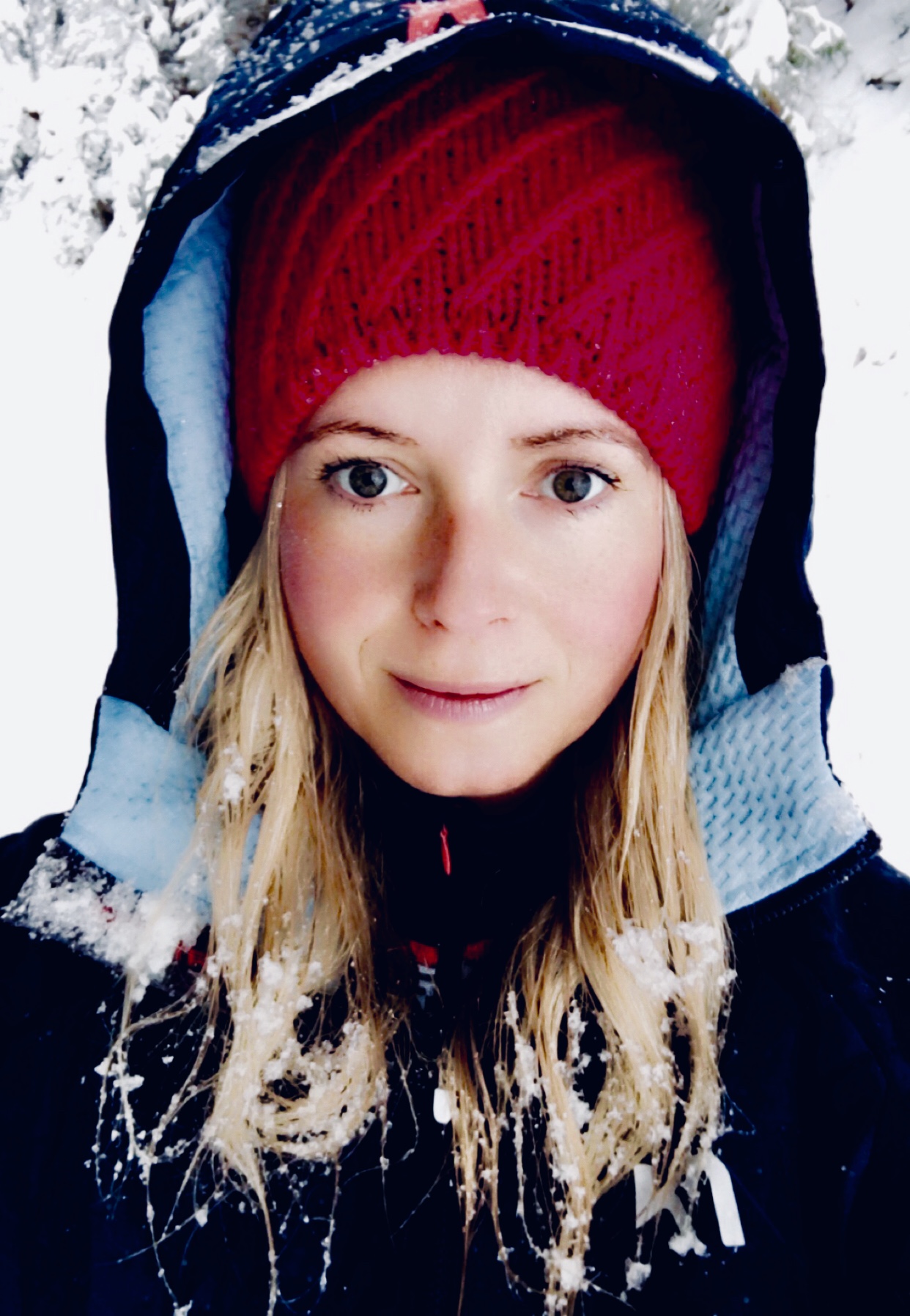 Oh man, I LOVE the winter season. While others stop running as soon as temperatures drop below zero degrees Celsius, I get more and more excited. I spent the weekend in Davos and went on a magical trail run in deep snow. It was my favorite kind of running weather: cold, lots of snow, challenging conditions – out there all alone.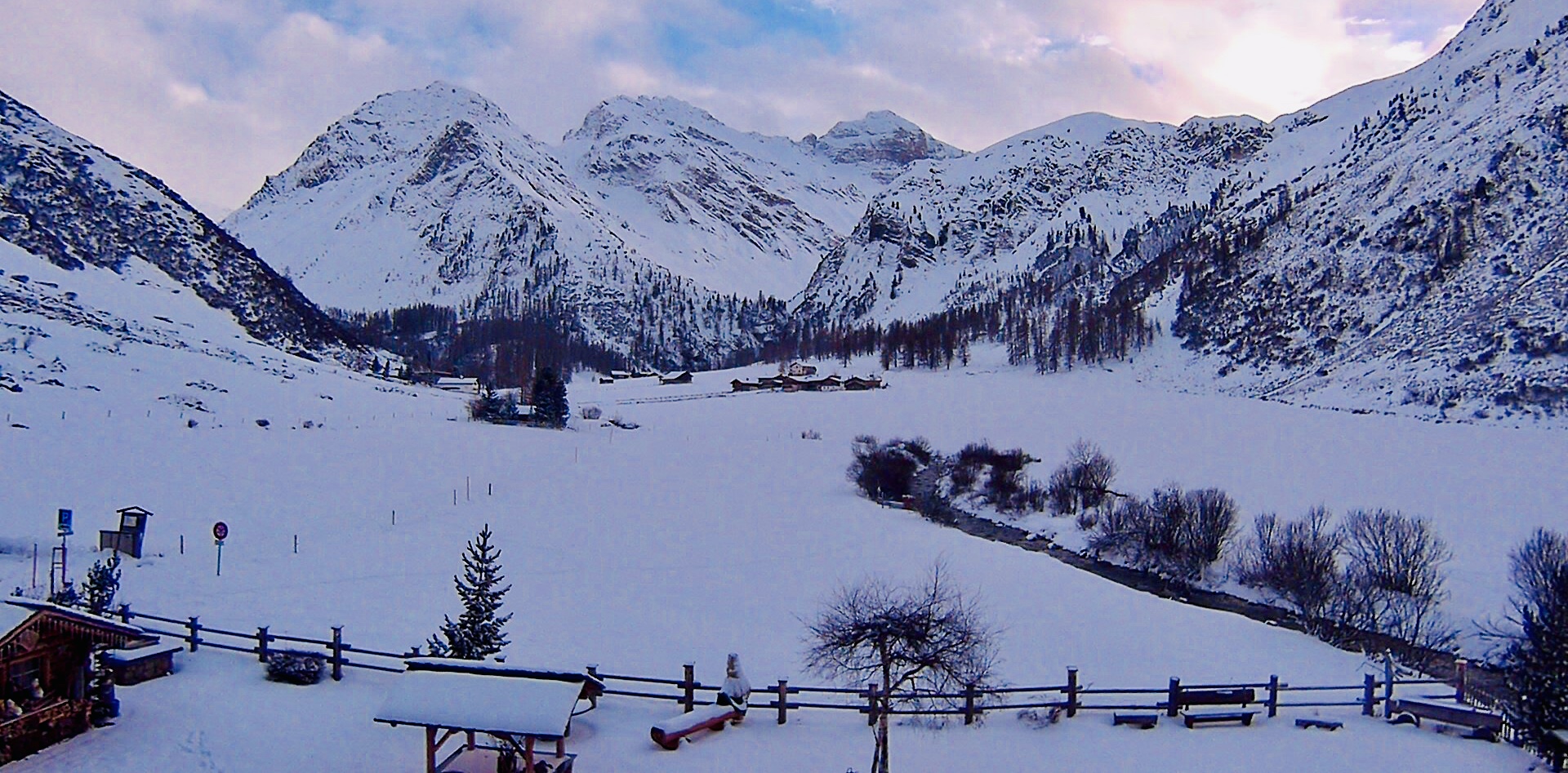 Trail Running in Deep Snow
No matter what time of year, running on trails has a lot of physical and mental benefits. I myself prefer running in winter, being able to hit a new PR. Given the more difficult conditions – snow-covered ground, slippery, sloppy, icy… – my body is working much harder than it usually would, so that I become much stronger. Also, my heart works a bit harder pumping blood to the muscles, which means: in the end I will get fitter with less effort.
My muscles need to adapt to uneven terrain and thus become stronger, more responsive and resilient. I just love pushing myself to the limits during winter. Running through some of the toughest, hardest and challenging conditions makes me mentally tough, getting ready to tackle the new season with increased vigor and a solid base of fitness.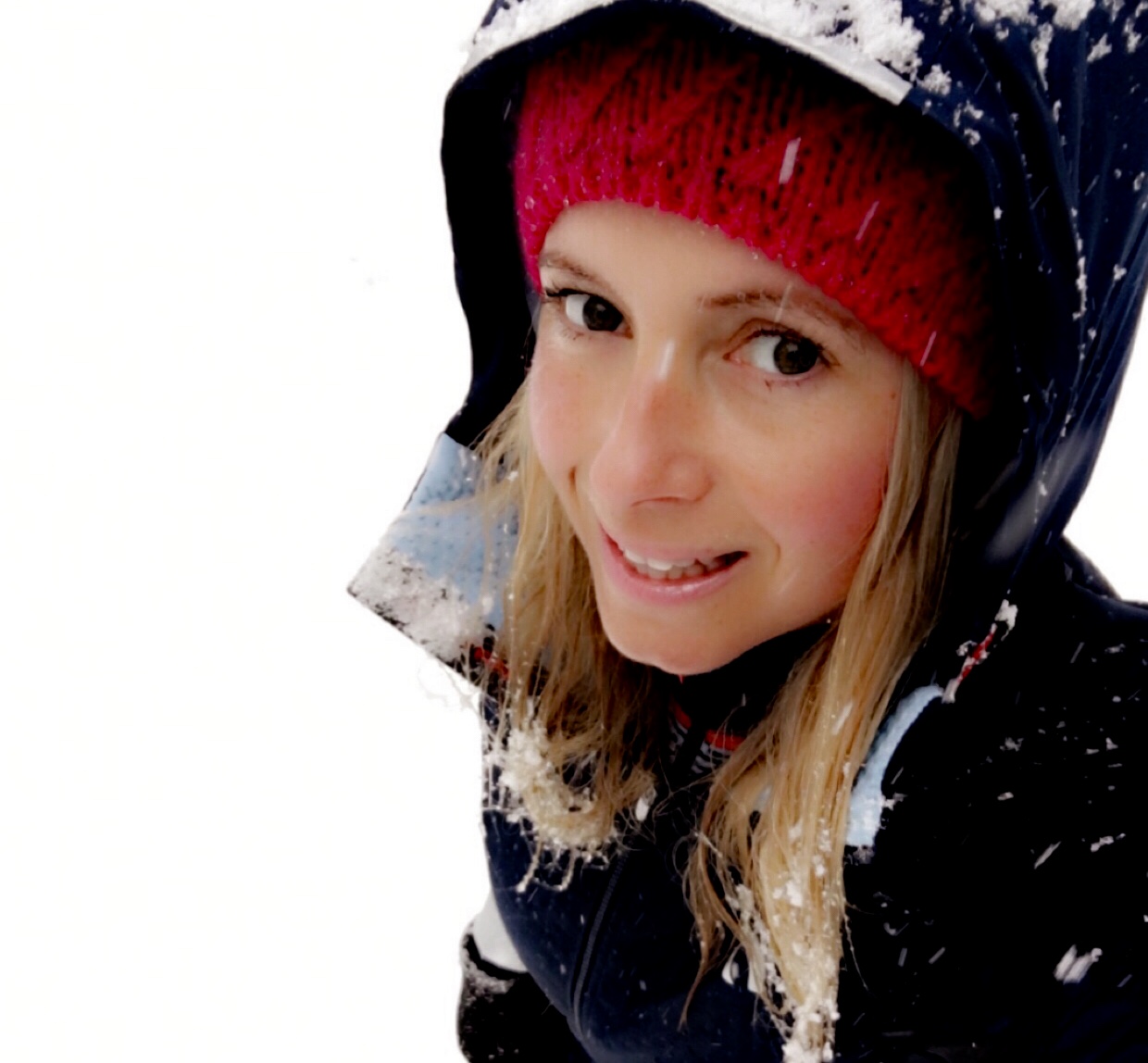 The right running gear
Wearing the appropriate gear, being seen in the dark and staying warm and protected in the face of dangerously cold conditions must always be a runner's top priority. As you know, it is all about the right layers. When it is not too cold, yet, I simply wear two layers. But as soon as it hits 10 to 15 degrees below Zero Celsius, I need to put on a third layer.
During fall and summer season, I love my Dynafit running gear and for this winter season, I wear Kari Traa: winter running tights, Kari Traa Rett running shirt (it is the ultimate hybrid base layer for high-energy outdoor activities always keeping you dry and warm) and the Kari Traa Tove running jacket. It combines warmth and weather protection with high breathability. For dry feet in any condition, I wear my Salomon Speedcrosss Pro, together with my Gore Tex waterproof running socks. – Since I get cold hands quite easily, I wear two pairs of gloves: Gore Tex windstopping gloves and some fleece gloves on top. For my head, I need a warm wool hat with fleece lining.
No matter what you decide to wear, make sure not to save at the wrong end and always wear functional sportswear to stay warm and protected.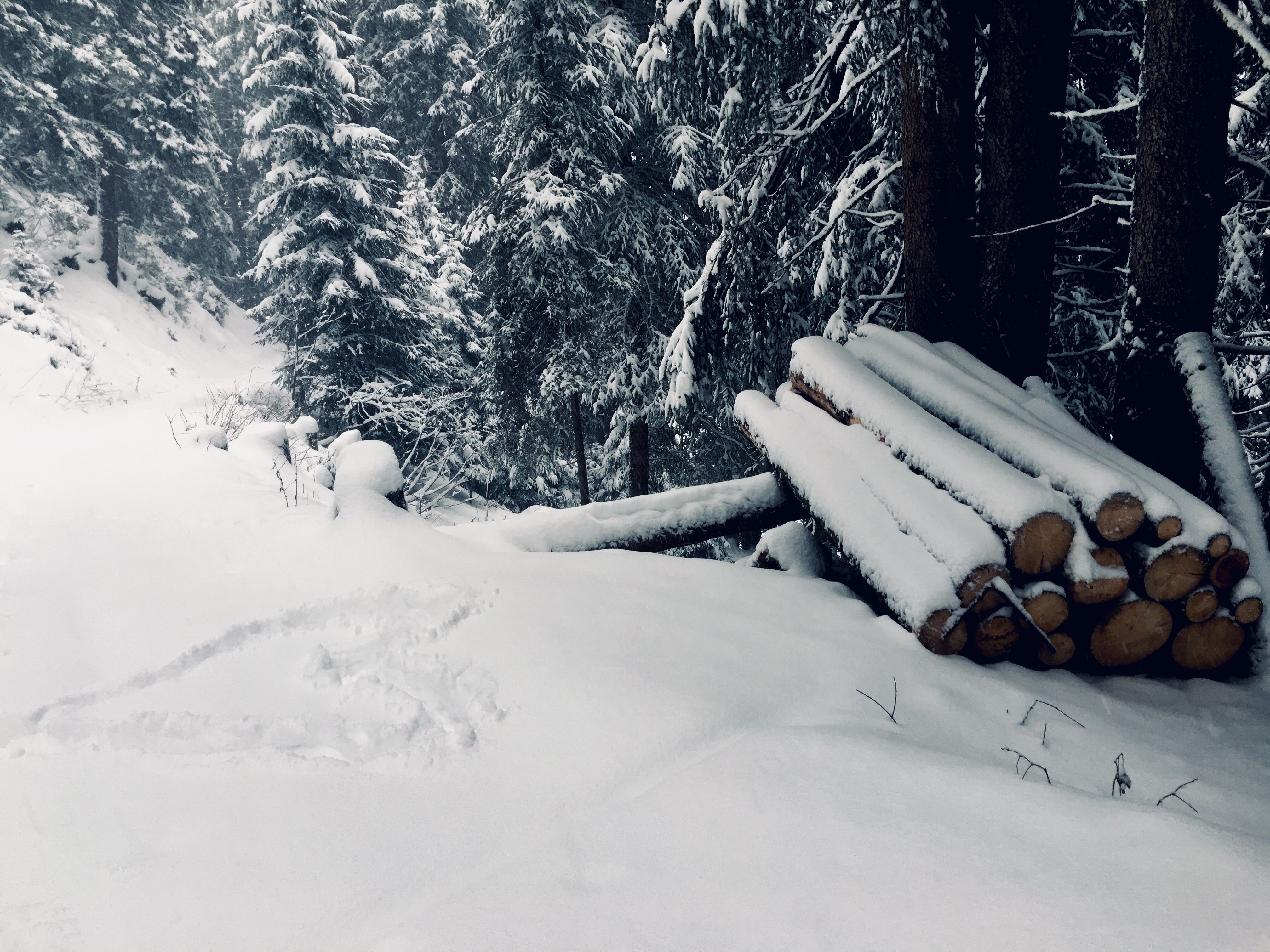 Staying safe during winter trail running
Winter running is first and foremost about safety and comfort. Weather, snowpack structure, terrain, and time of day are factors in determining safety during the "snowy" season. Always check your route and the weather conditions before going on a run in deep powder – especially when you are running out in the wild. Knowledge of these factors will help with reading avalanche terrain and conditions to increase safety in backcountry travel.
I myself always run out in the wild, sometimes taking ski touring routes, which means it can happen that I tend to gravitate towards avalanche terrain. That is the reason why I needed to learn to assess conditions, the snowpack, weather and wind banners while I am out there by myself. Of course, I always prepare beforehand checking the local forecast and any warnings, but sometimes things can change and conditions are not what they appeared to be on paper.
BTW: For every winter trail runner, I highly recommend taking an Avalanche Research and Education Level 1 course!
Winter Trail Running in Davos Klosters
This weekend I was still suffering from a cold and was knocked out with a high fever for two days. I looked and felt like crap. But although I am still not fit as a fiddle, I needed to get out there the next day, as soon as I felt a little better. Many runners probably know this feeling. When I cannot run, it feels like torture. Hence, I decided to go out on a relaxing recovery run.

Man, there was so much fresh snow. I felt like I was in heaven and had fun running up the mountain, taking short fast steps with high knees. When the snow was too deep, I simply used my feet and legs as a "shovel" and was singing Christmas songs. Although breaking a trail on fresh snow requires a great deal more effort, I was smiling, having fun. Mainly, it is all about a proper technique: shorten your stride and speed up your cadence, practice looking at the trail placing your steps quickly and work on a forefoot or midfoot strike. These little tips really make the difference.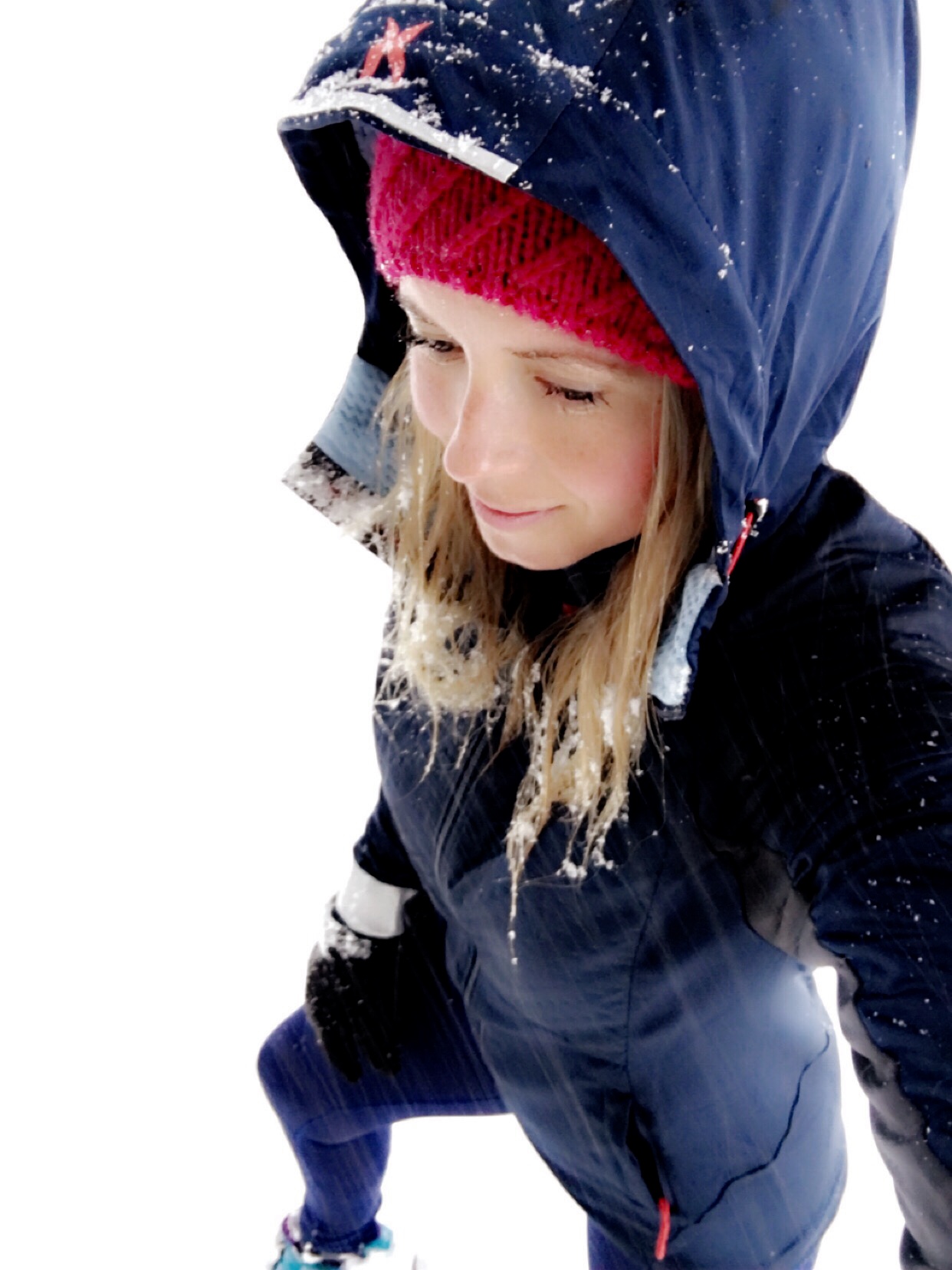 After a while the conditions changed. Heavy snowfalls, strong winds. First I thought I could keep going, but as soon as the lighter snow caused me to sink fairly to my hips, I knew it was time to turn around. With changing winds and snow structure it would not have been safe to keep going up. Thus, I turned around and ran back down.
Definitely the right decision and all in all, a great recovery run – total elevation gain: 600m. Not too exhausting, but not too easy either. And I had this huge smile on my face afterwards.
xoxo
photo credits: Munich Mountain Rebel