My brother and I attended this year's Super Bowl in Atlanta. And as it turned out, it was an awesome brother-sister weekend. Nope, not because of the most boring football game in history. There is so much more to Super Bowl Weekend. Read all about my personal tips and highlights.
Hyundai Super Bowl Experience
The Super Bowl Experience Driven by Hyundai is the NFL's interactive theme park celebrating Super Bowl. For me personally, this was the best day during the whole Super Bowl weekend. My brother and I bought tickets for Saturday morning so that we had all day. We bought them online to skip the line at the entrance.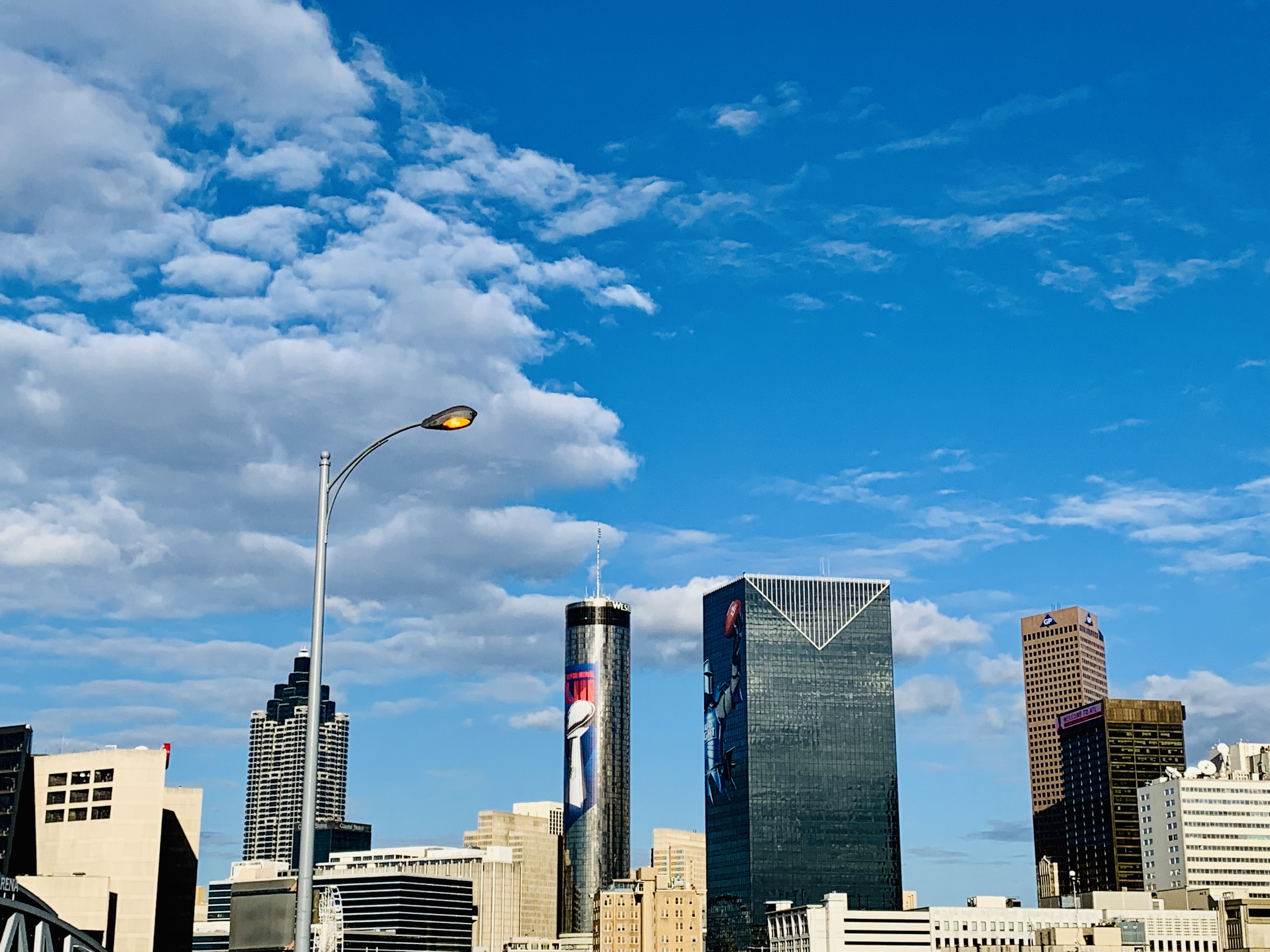 Man, this interactive theme park was huge and had it all. History of American Football and all the sports legends, interactive football games, photo ops, live shows and broadcasts, a live auction, shops, interviews and meets and greets with players and so much more. All in all there were about 43 different stations where you could earn individual badges and win some football stuff. As you can see in the pictures below, my brother and I had a great time. Simply download the official NFL Super Bowl App with the fan mobile pass and have fun.
One of my personal highlights: ‪I met Nelson Agholor from the Philiadelphia Eagles, Robby Anderson from the NY Jets and Corey Coleman from the NY Giants. My brother and I even got our footballs signed and ended up in their Instagram Stories. We will never forget this Saturday afternoon.
I can definitely recommend this sporting event and would do it all over again. It only costs about 50 bucks and is something for the whole family. Lots of fun and action guaranteed.
Just one little tip: Don't get too excited buying something from the official NFL store on site. Make sure to compare prices online first. And wait for the day after the game, when everything is 50% off. It's worth it.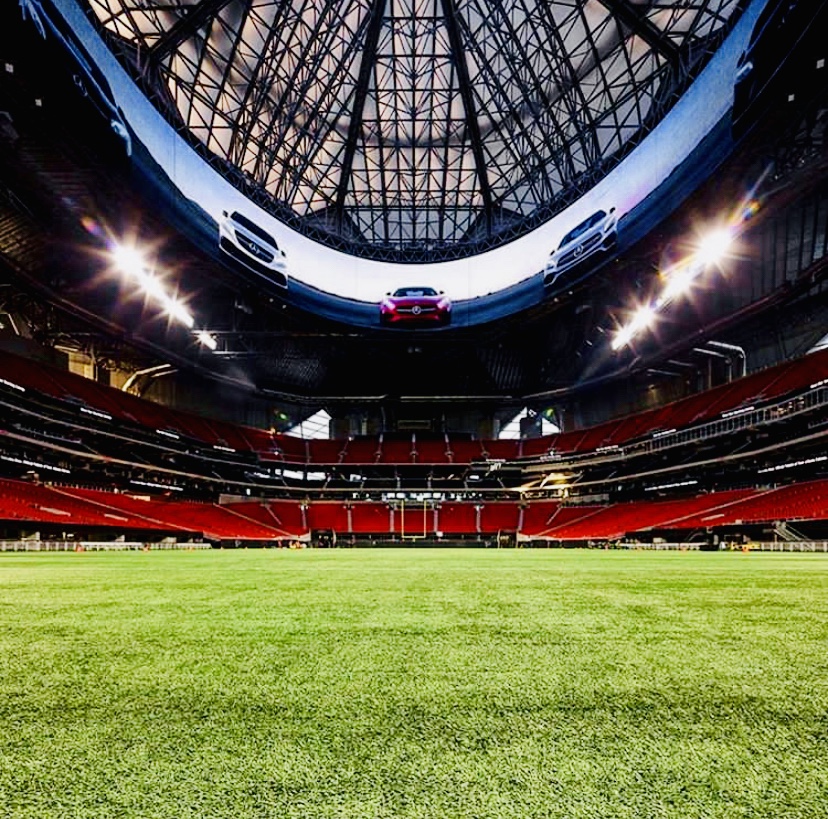 Super Bowl Festivities
There is so much going on during Super Bowl weekend. So many side events, different parties, concerts, lots of free stuff. This year there were several big pre-concerts happening: Bruno Mars, Cardi B., Aerosmith and the Foo Fighters.
Always watch out for the DirecTV Super Saturday Night concert and buy your tickets in advance, since they sell out fast. This year it was the Foo Fighters who were rocking Atlanta, streaming the whole concert live getting the party weekend started.
But if not one of your favorite bands is playing at a concert, check out the official event calendar and look out for free events.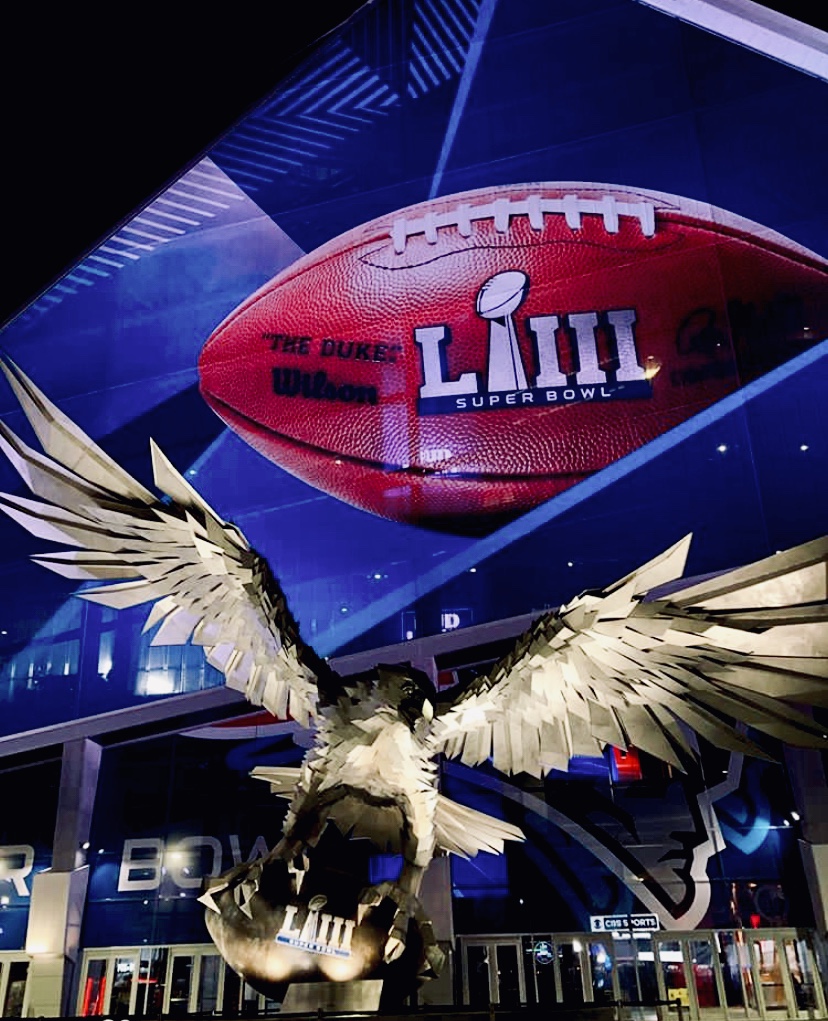 Super Bowl Sunday
My brother and I were so excited. I mean, he has been dreaming about attending the Super Bowl for quite some time and now it got real. Cheering for the G.O.A.T. live in Atlanta. Yes, we are Patriots fans. Get over it! We wanted to experience the whole thing and first went to Walmart picking up our breakfast and buying some camping chairs for the pre-game tailgate party. I am always up for a great barbecue.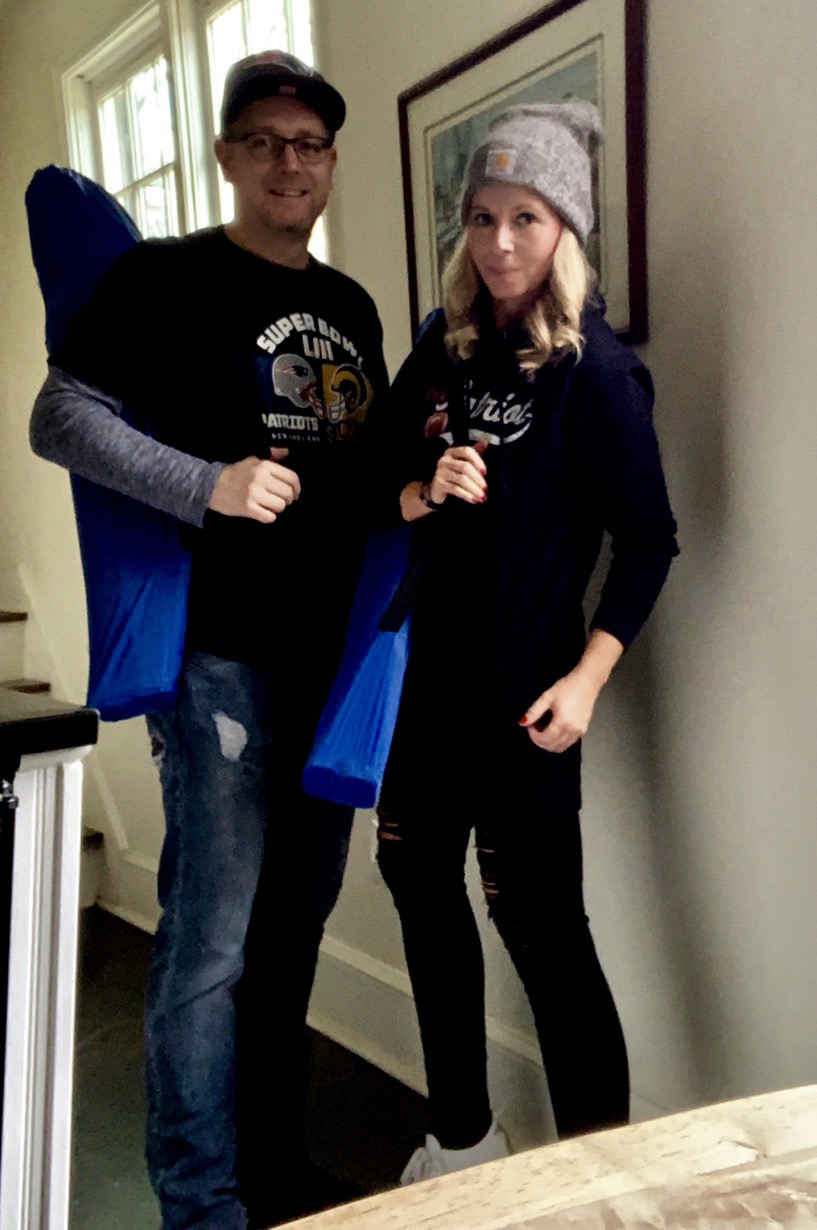 A tailgate party is a social event held on and around the open tailgate of a vehicle. Tailgating, which originated in the United States, often involves consuming alcoholic beverages and grilling food. Tailgate parties occur in the parking lots at stadiums and arenas, before and occasionally after games and concerts. Also, it is part of the whole Super Bowl experience.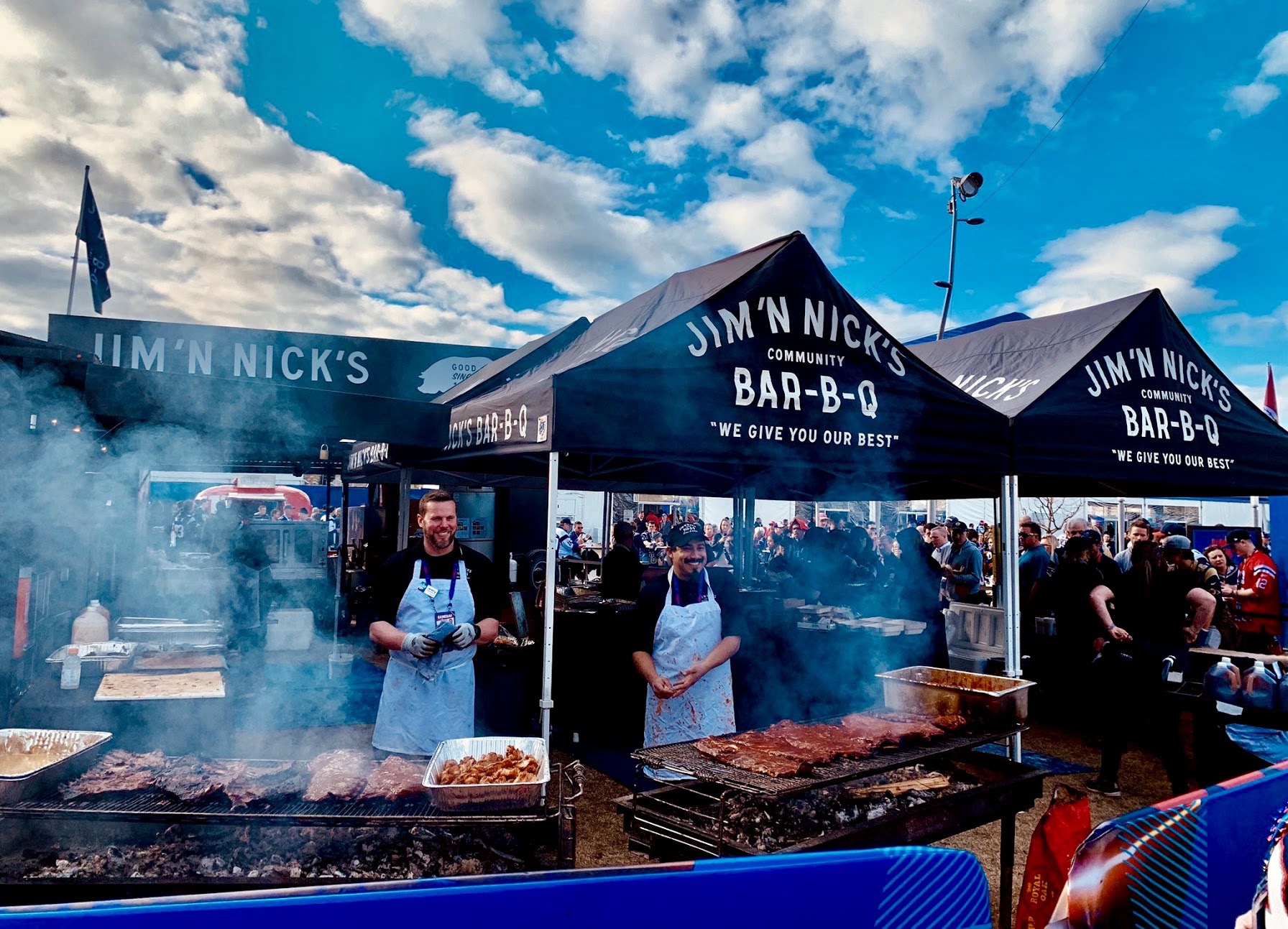 There is one official tailgate party from the NFL with lots of celebrities and famous players. The tickets start at around 700 bucks, just for the pre-game party. No stadium entrance included.
My brother and I thought we would simply hang with locals and ended up at a CRAZY block party. Binge drinking, drugs, gang bangers… Wow. That was something. I will spare you the details. Just one side note: been there, done that, no need to do it again. NEXT!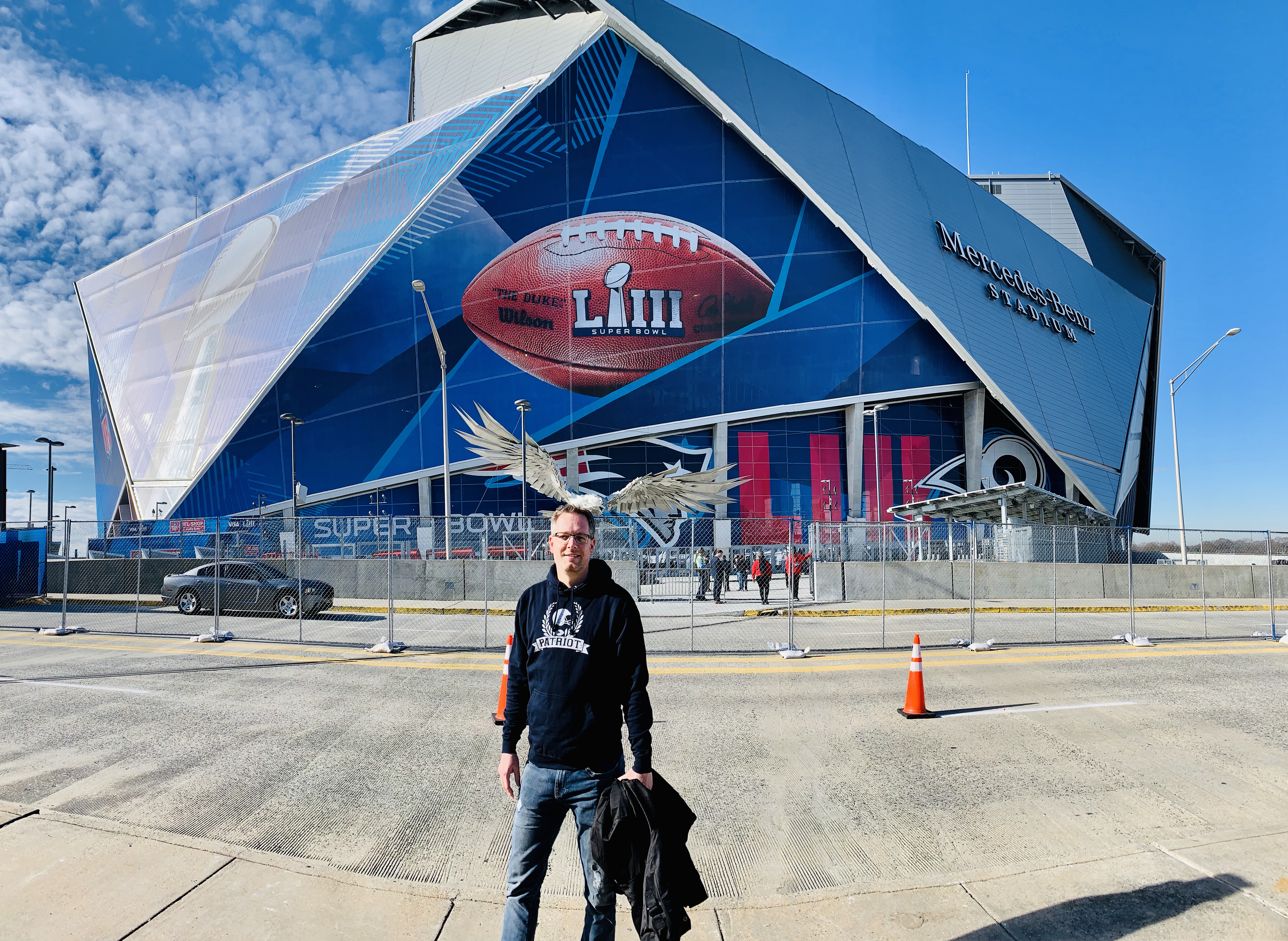 The Game
Honestly, it is not difficult to get tickets, IF you are willing to pay a lot of money. Regular ticket prices started at around 2,300 $. I don't support this money-making business and rather save up for a mountain bike. But if this is your big dream, I got one tip for you. Prices drop rapidly right before the game. This time they dropped to 800 $. So, wait for it and then buy them at stubhub or a similar trustworthy source. Don't buy them on the black market or from some dealers near the stadium. They are mostly fake.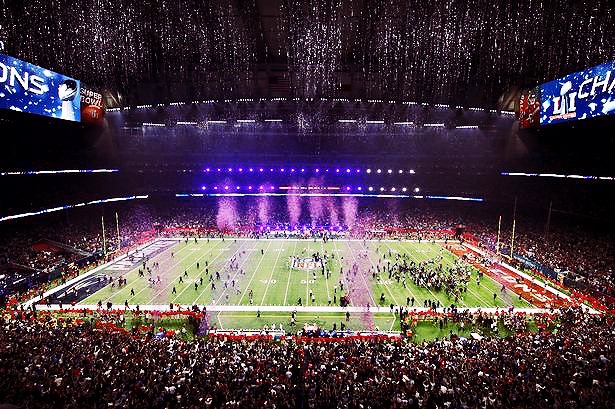 Well, yeah, we were lucky to see the Patriots. But darn. What an awful, boring game. Even the parties inside the stadium and afterwards were pretty lame. Was it because of the Pats, because Brady got his 6th ring, because of the dull game? I don't know. Or was it just Atlanta? Even Pats fans outside the stadium were like: "Oh yeah, they won. Let's go home." SOOOO strange! My brother and I certainly know how to party and decided to celebrate back at our cottage, enjoying the moment, having fun.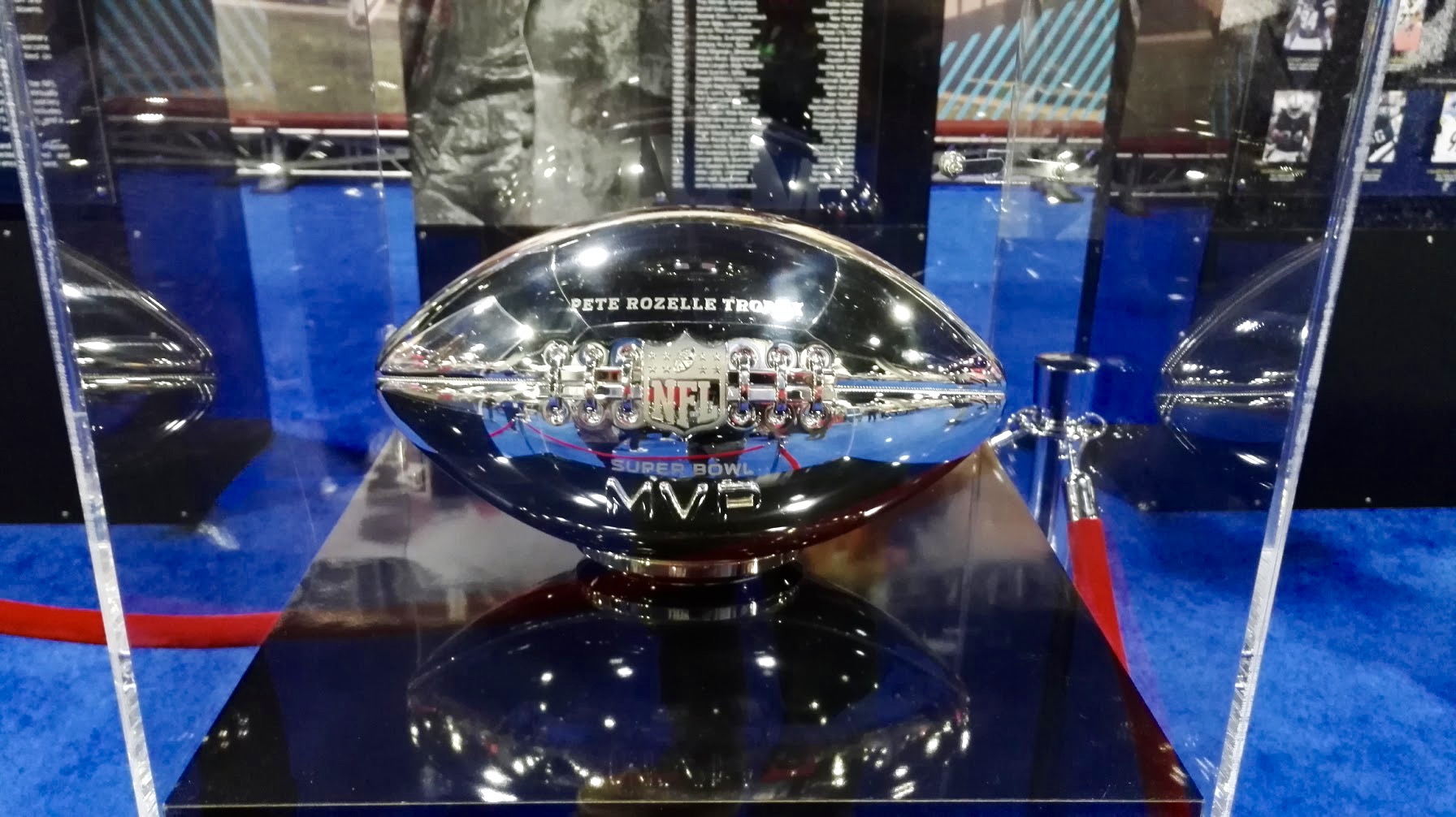 All in all, an awesome weekend! We did not meet any foreigners, though. It was mostly Americans and locals, except for some sports journalists. For my brother it was a dream come true and I just had the most amazing football afternoon at the Hyundai experience. That, I would always do again. The Super Bowl itself: a liiiittlle overrated – too much money business. But we were there when Brady made history! In the strangest after-party atmosphere…
Planning Ahead
After receiving so many questions about how much money we spent, how we managed to get there, I put everything together for you.
It is actually just all about planning. I planned one year ahead. As soon as you find out where the next Super Bowl will take place, simply book your accomodation with a chance to cancel it for free. The next one will take place in Miami.
Accomodation
So here is what I did: I looked for a nice little cottage in the suburbs, did not book a hotel in the city center, since I thought it would get crazy. And that was right. Directly at or near the stadium, it was insane. Roads were blocked, construction works, security and extremely crowded – not relaxing at all. Hence, I went for a quiet neighborhood and just rented a nice little cottage in Decatur. Just a 20-minute ride from Downton Atlanta.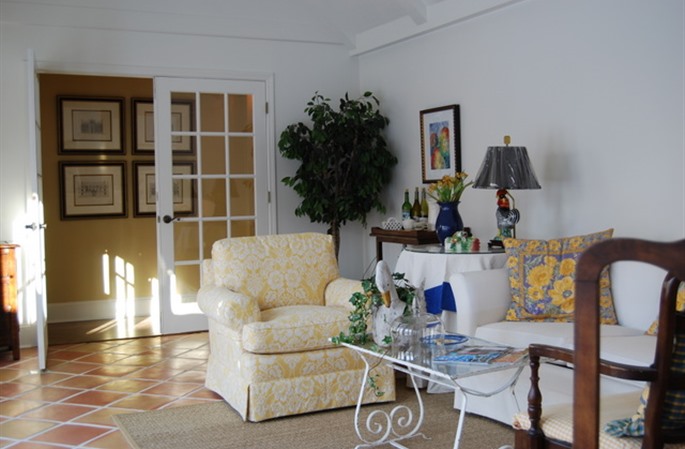 This was our home away from home and I simply rented it for a whole week and spent about 600 bucks. A whole cottage for ourselves, breakfast included; a nice little neighborhood where I could go running, supermarkets and restaurants just right around the corner as well as public transportation.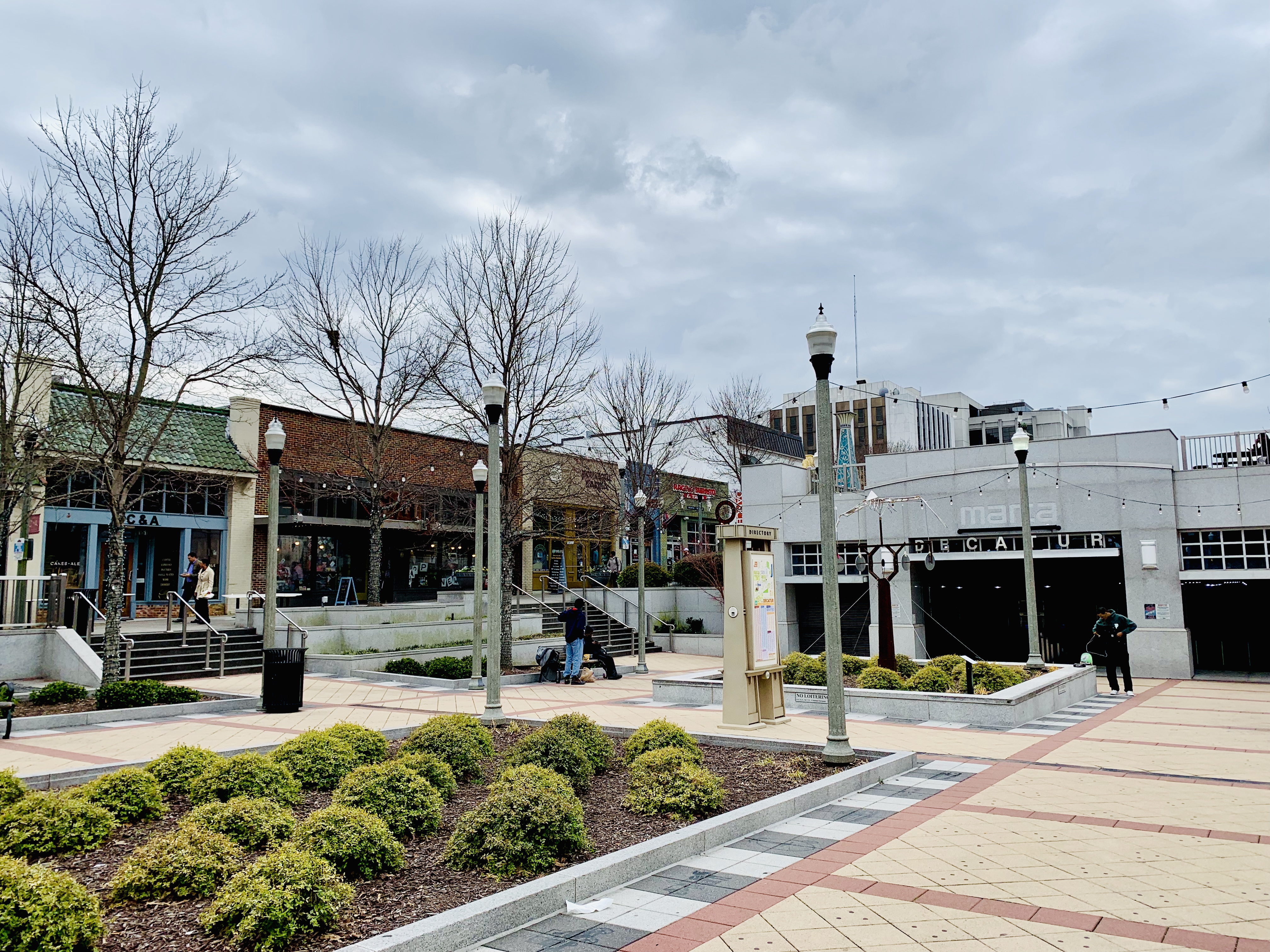 I booked it one year in advance and did not regret it. We did not spend a whole week there, but it was a great deal anyways. Our host Betsy was very accomodating. She would have even driven us around and even brought us some fresh fruit from the farmer's market. Definitely a sweet home away from home. I always recommend spending your vacation in a local home, just for the whole experience.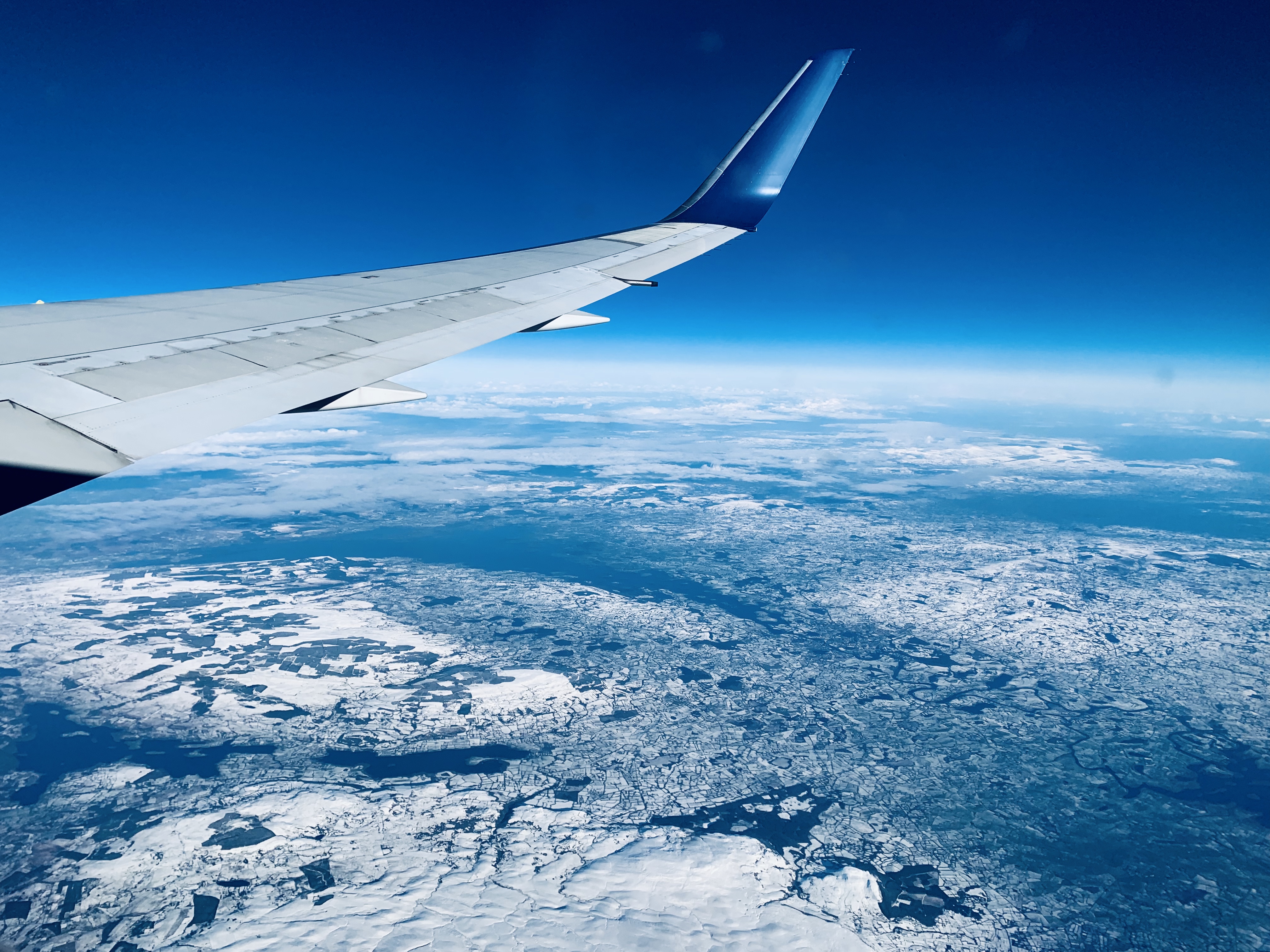 Flights
We booked our flights about six months in advance. You will find pretty cheap deals on skyscanner. Since Atlanta was just a short stop during our longer trip in the US and Canada, we booked several flights. One important thing, though: make sure to compare prices. Very often a one-way ticket to the USA is more expensive than a round trip. Hence, my brother and I simply booked a round-trip ticket to Atlanta and back for about 300 EUR.
The flights in the USA and in Canada itself are pretty cheap. We spent 100 bucks to travel in between places. If you travel with Delta Airlines, be aware that you cannot book any luggage beforehand, only when checking in. One suitcase costs about 50 bucks. If you book a long distance flight, I cannot recommend Delta, though. Not very much legroom, pretty old planes, not the best service.
I had great experiences with KLM, Air Canada and Lufthansa. But you make your pick.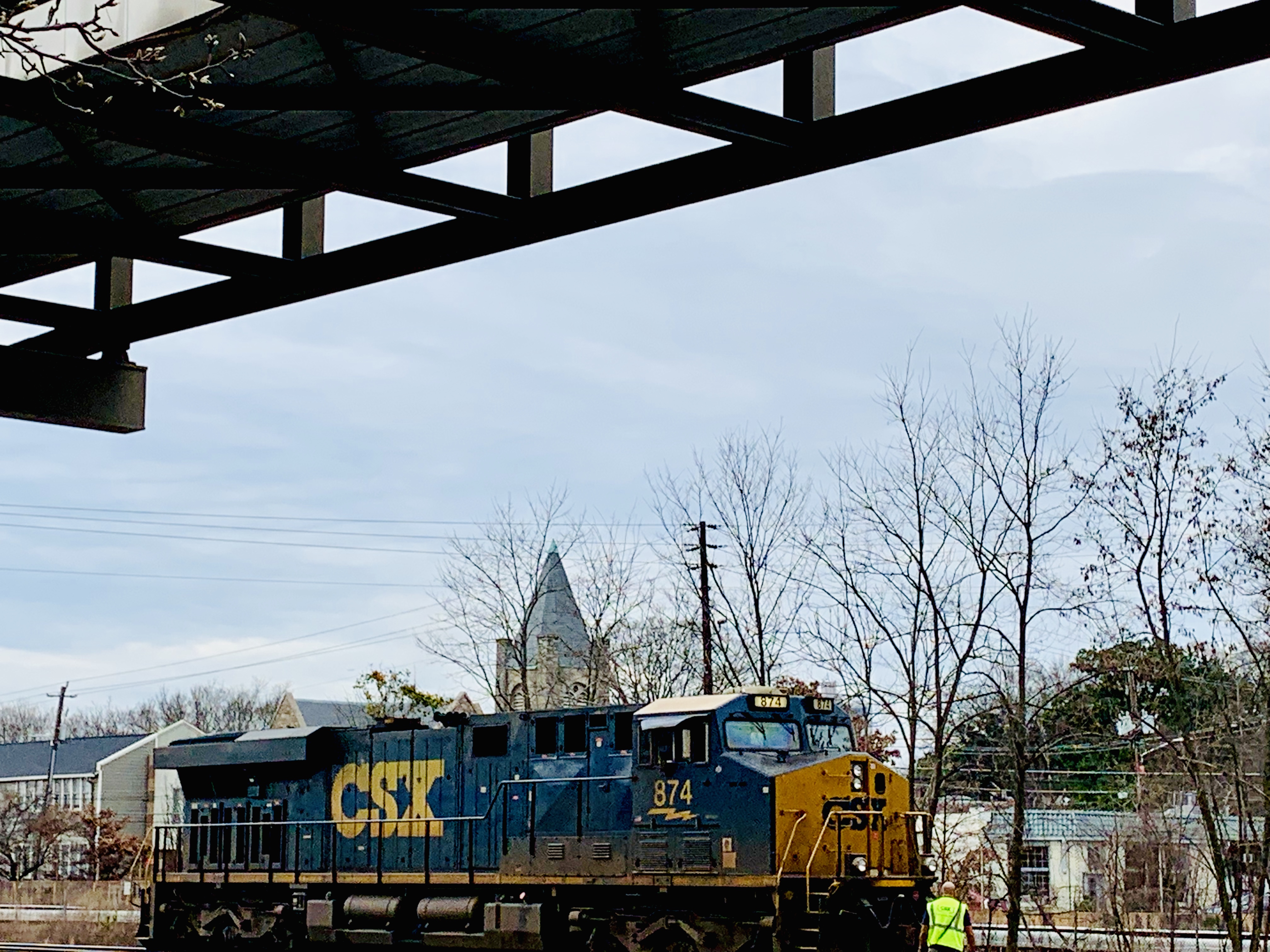 Transportation
Well, this one is tricky. Of course, the NFL recommends to use public transportation, but seriously, it was insane. Way too crowded. So my brother and I checked for any road blocks and took a Lyft.
This way, we were much more flexible and avoided the big crowds. By the way, very often Lyft was a lot cheaper than Uber. So make sure to compare prices as well.
All in all, we spent about 800 EUR per person for the Super Bowl weekend: flights, accomodation for a whole week, transportation, food, local events and stuff we bought. So, if you ever think of booking a Super Bowl trip, the festivities are definitely worth it and you can have a great time even when you aren't inside the stadium.
And one day I will take my brother to a regular football game.
xoxo
photo credits: Munich Mountain Rebel