(ADVERT)
I spent three days with one of my closest friends and blogger colleague Andrea at the AMERON Davos. We wanted to go mountain biking, simply enjoying the great outdoors and having a magical time together. As it turned out: it was the coolest girls' trip in a long time.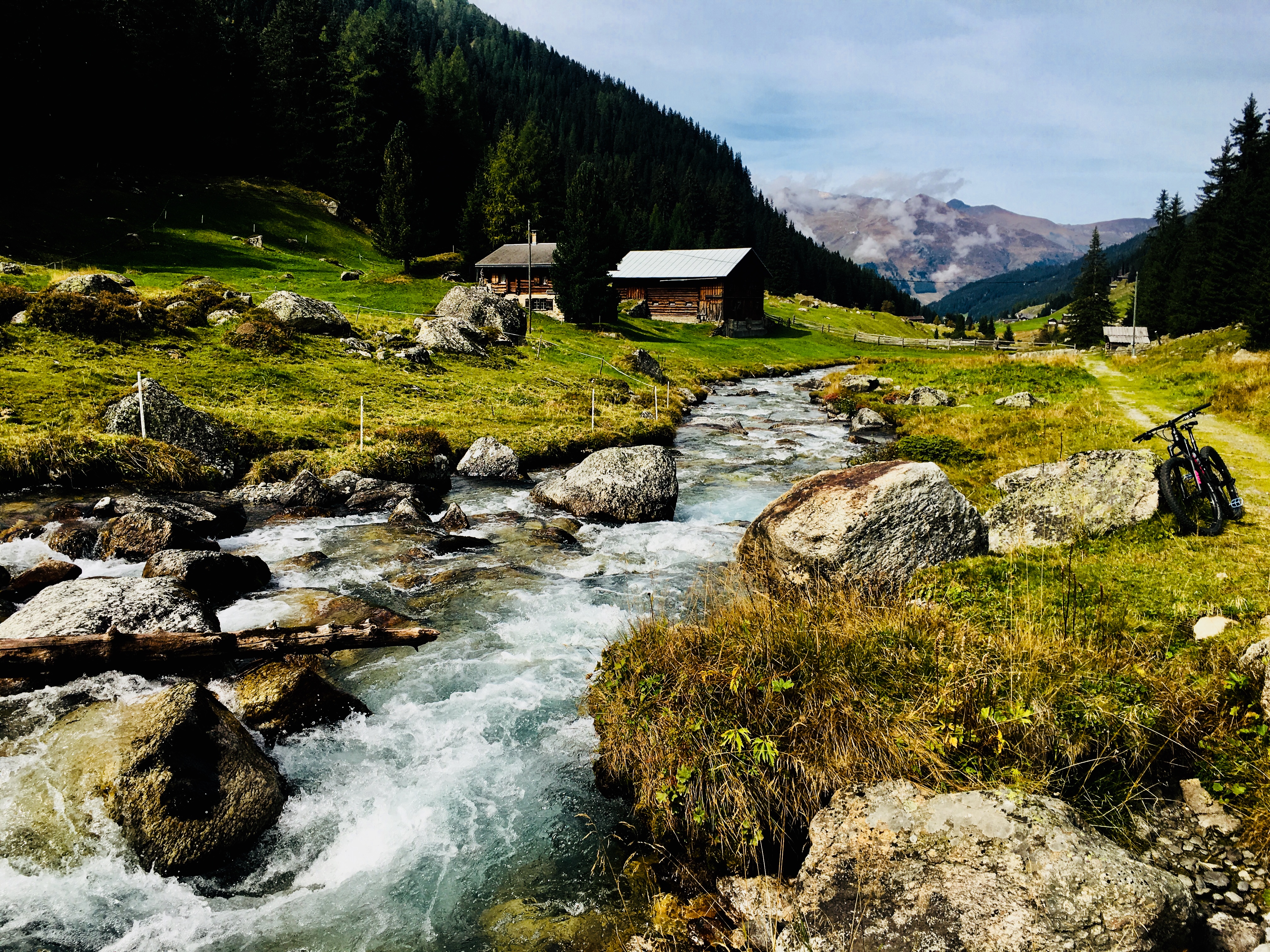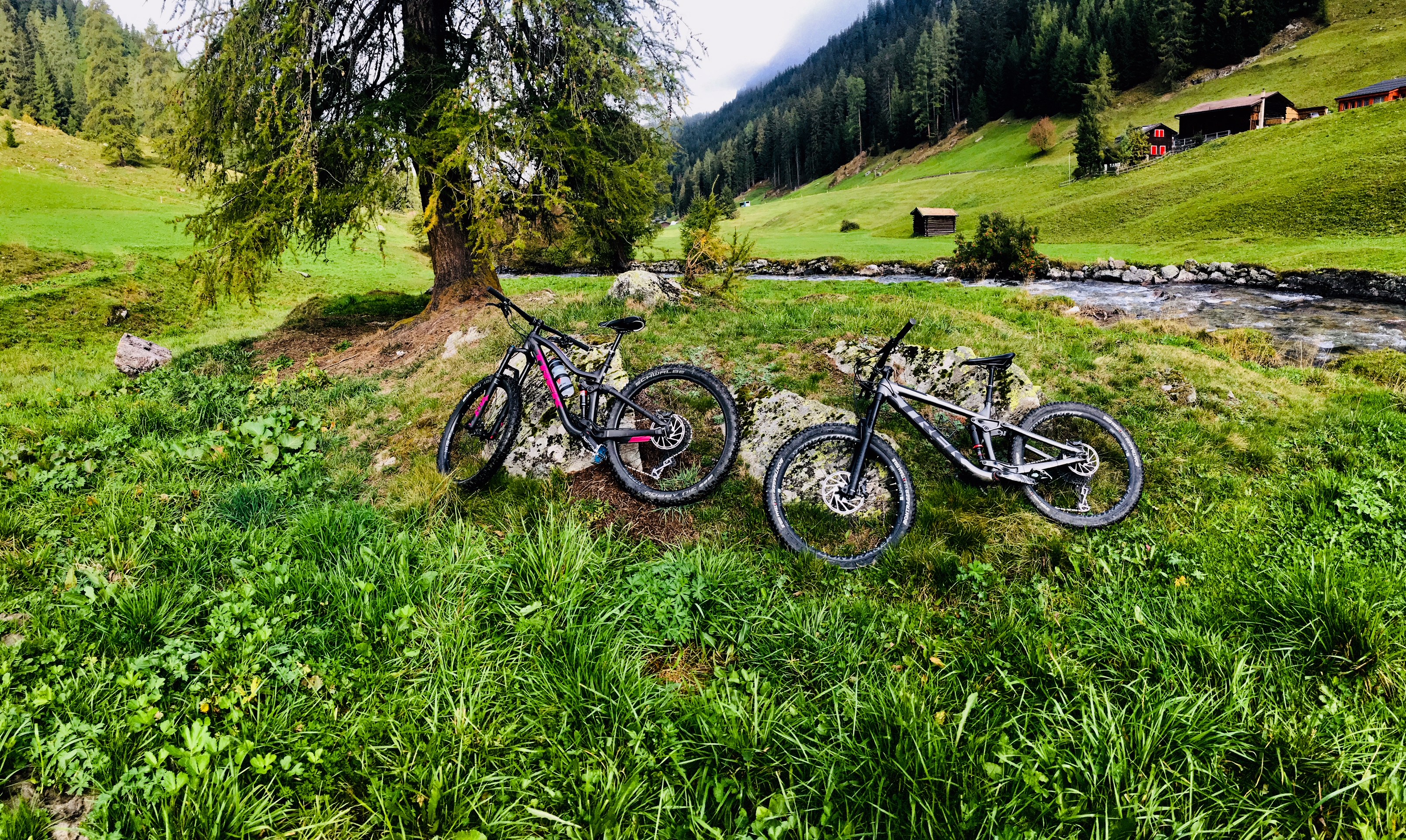 The best Mountain Bike ride EVER
It was Saturday morning, 4:30 a.m. – I got up pretty early doing some functional training and going for a swim afterwards, getting ready for our mountain bike tour. The AMERON Davos akindly reserved two rental bikes for us so that we could explore the magical trails in Davos. I know, in my Instagram story most of you voted for an E-MTB, but guess what, deal with it. In Munich I am training with my sexy hardtail so that I convinced Andrea NOT to take an E-MTB, especially since we are both in pretty good shape right now.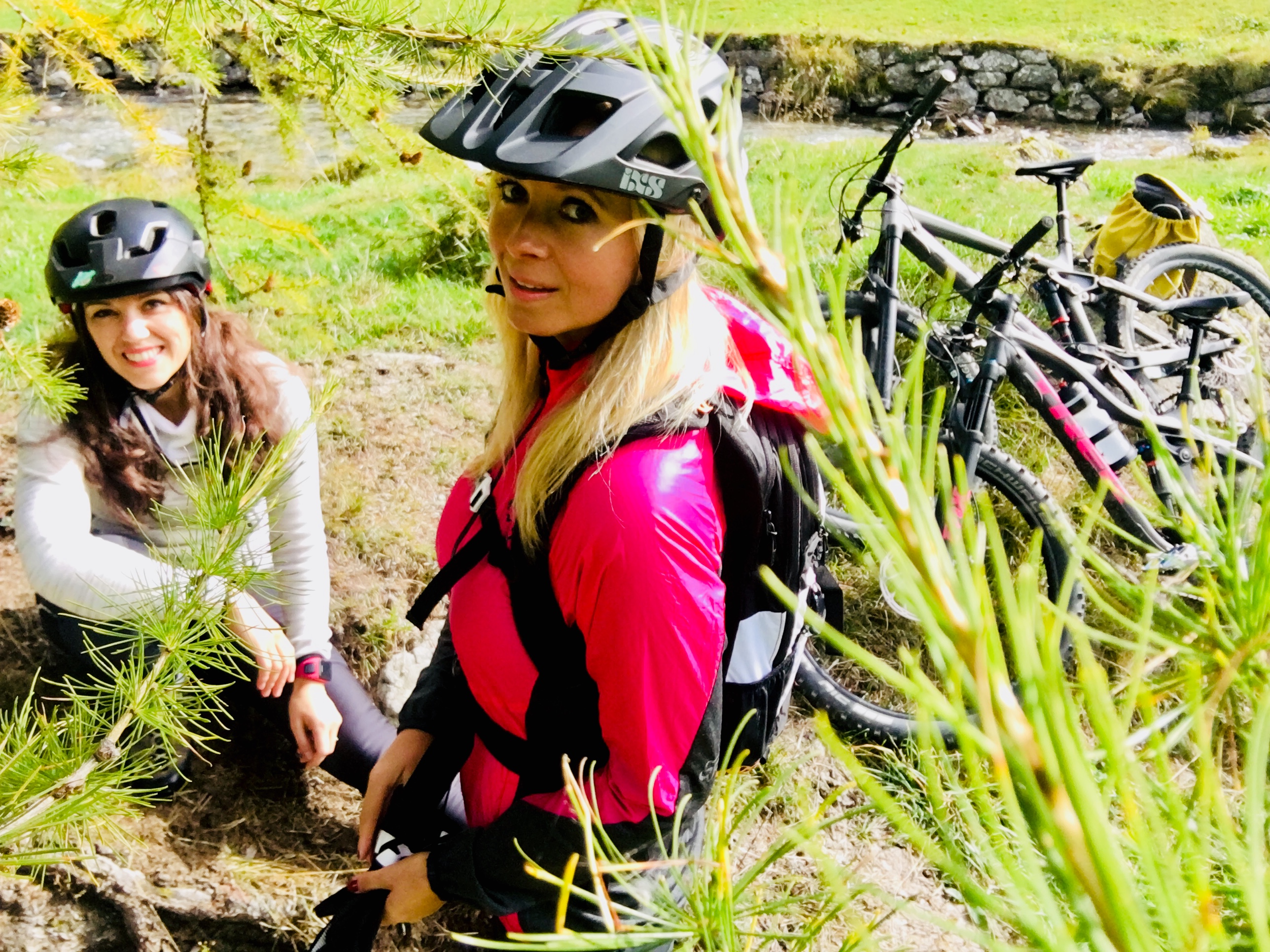 At first the weather wasn't really promising, it was all foggy, windy and cold. But we did not care and decided to simply roll with it. If it was going to rain, who cares. You can still have the ride of your life – no matter what the weather looks like. AND, as it turned out, a good genie was with us and the sky cleared up, literally having the best mountain bike ride EVER.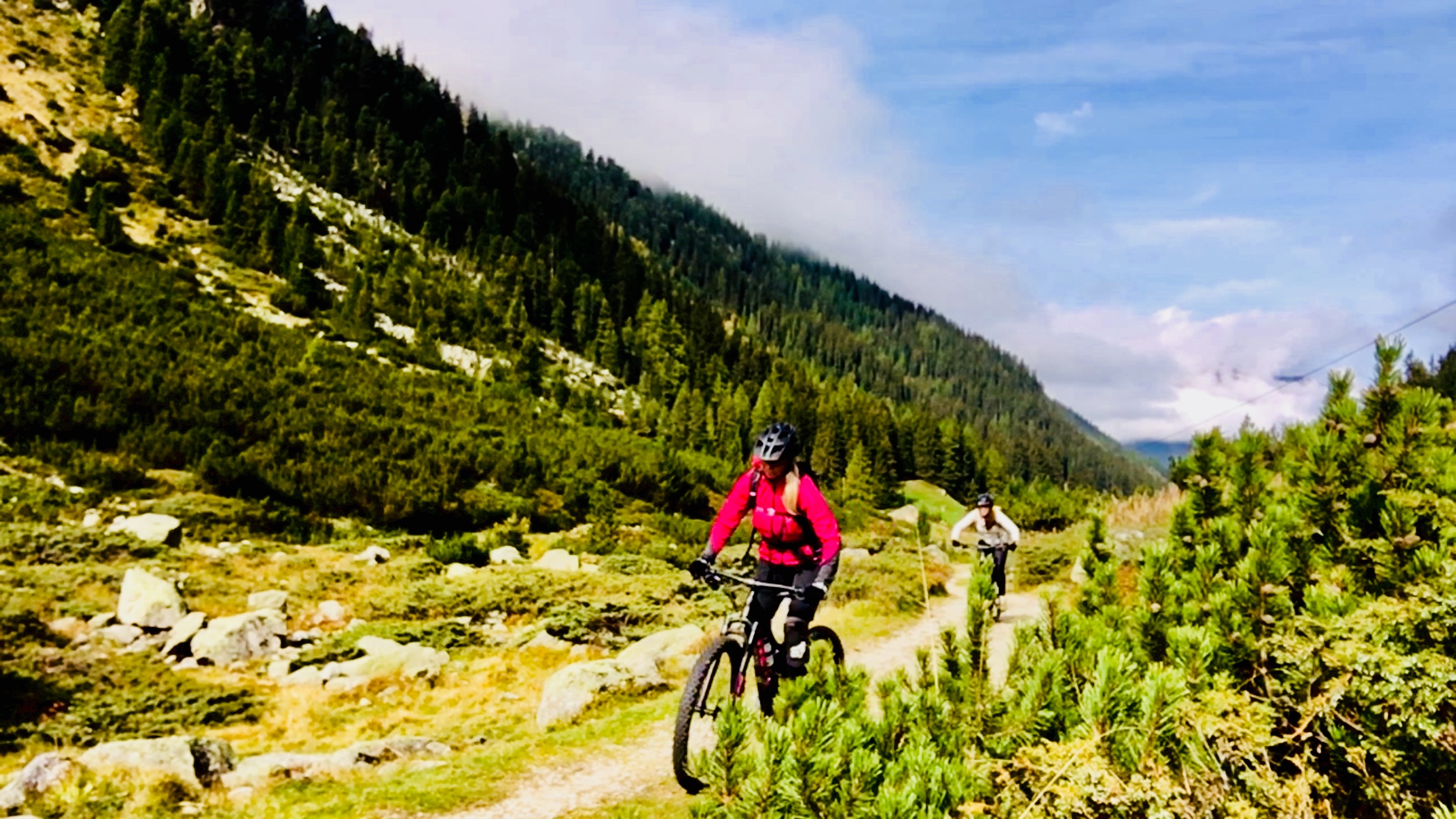 We combined different routes: part of the Jakobshorn trail to Teufi and then along the Dischma Valley. Not too difficult so that we only needed to walk or carry our bikes at two sections. Darn, it was so awesome. Andrea and I were high on endorphines and we loved playing with our bikes. We totally digged it and did not care about anyone or anything.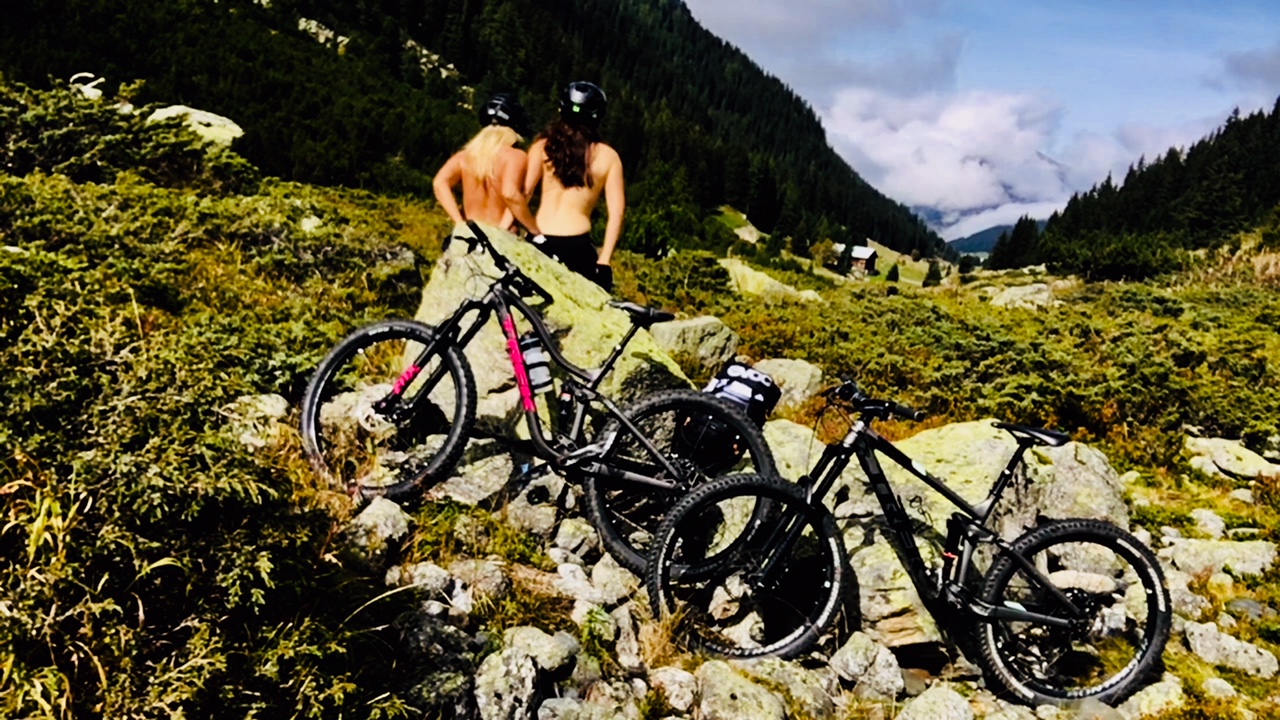 The best part: we went downhill as fast as we could. When it wasn't fast enough, we hit the pedals and sounded like a little coyote when cheering for each other. The AMERON Davos literally made my mountain bike dream come true.
AMERON Davos
I already introduced the AMERON Davos in my Instagram Story, which is featured as a highlight on my profile. The four-star Swiss Mountain Resort made our girls' mountain bike trip just perfect. As a certified bike hotel, the AMERON is continuously improving their service for all bike enthusiasts. Over a long weekend Andrea and I discovered the diversity of the region on an extensive mountain bike tour and then relaxed in their 850 m2 VITALITY Spa. What more do you need?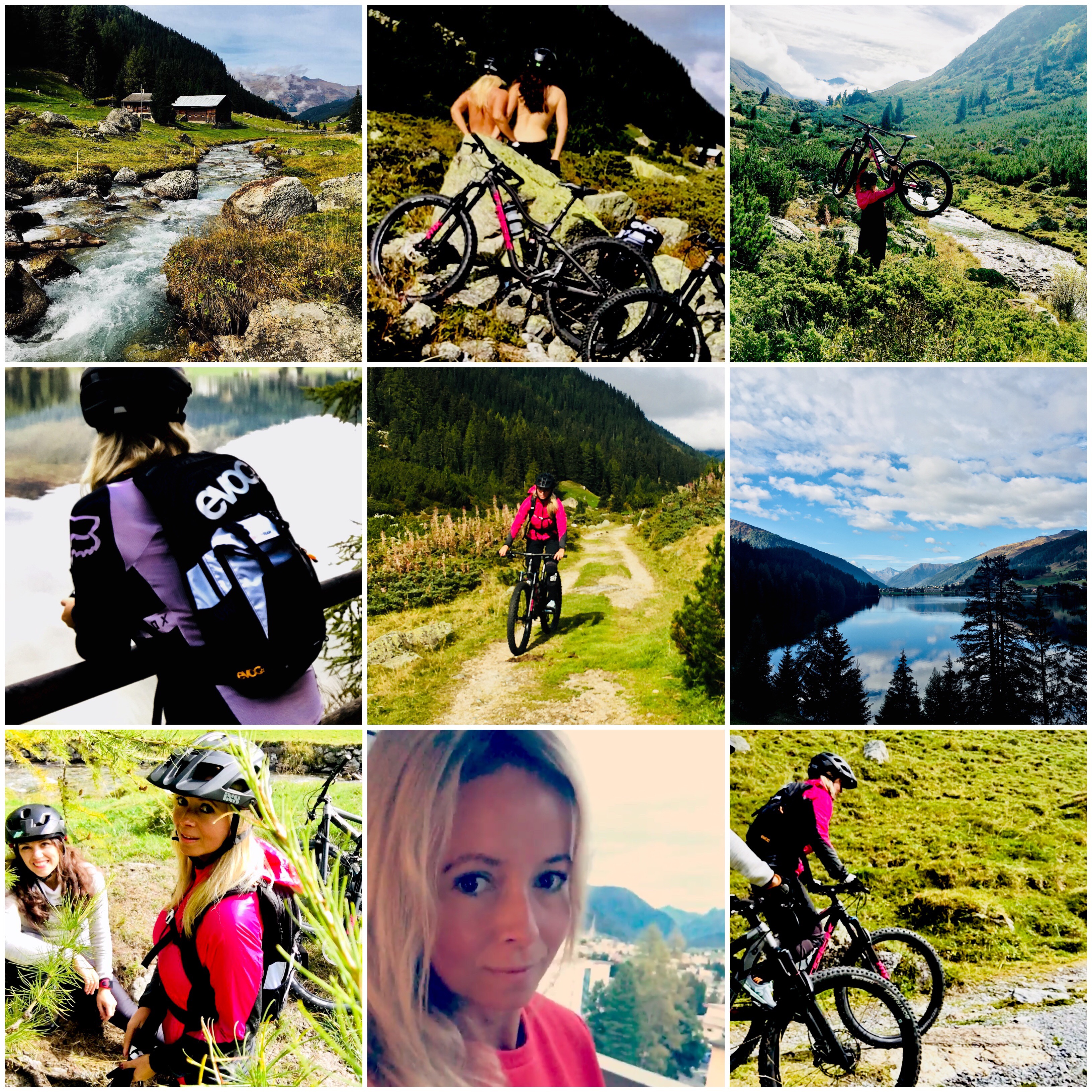 Guests benefit from a free use of the bicycle cellar incl. Pro-Tool Station and also have a free ride on all mountain railways incl. free bike transport. If there is anything else you need, they try to make it possible, closely working together with local bike shops.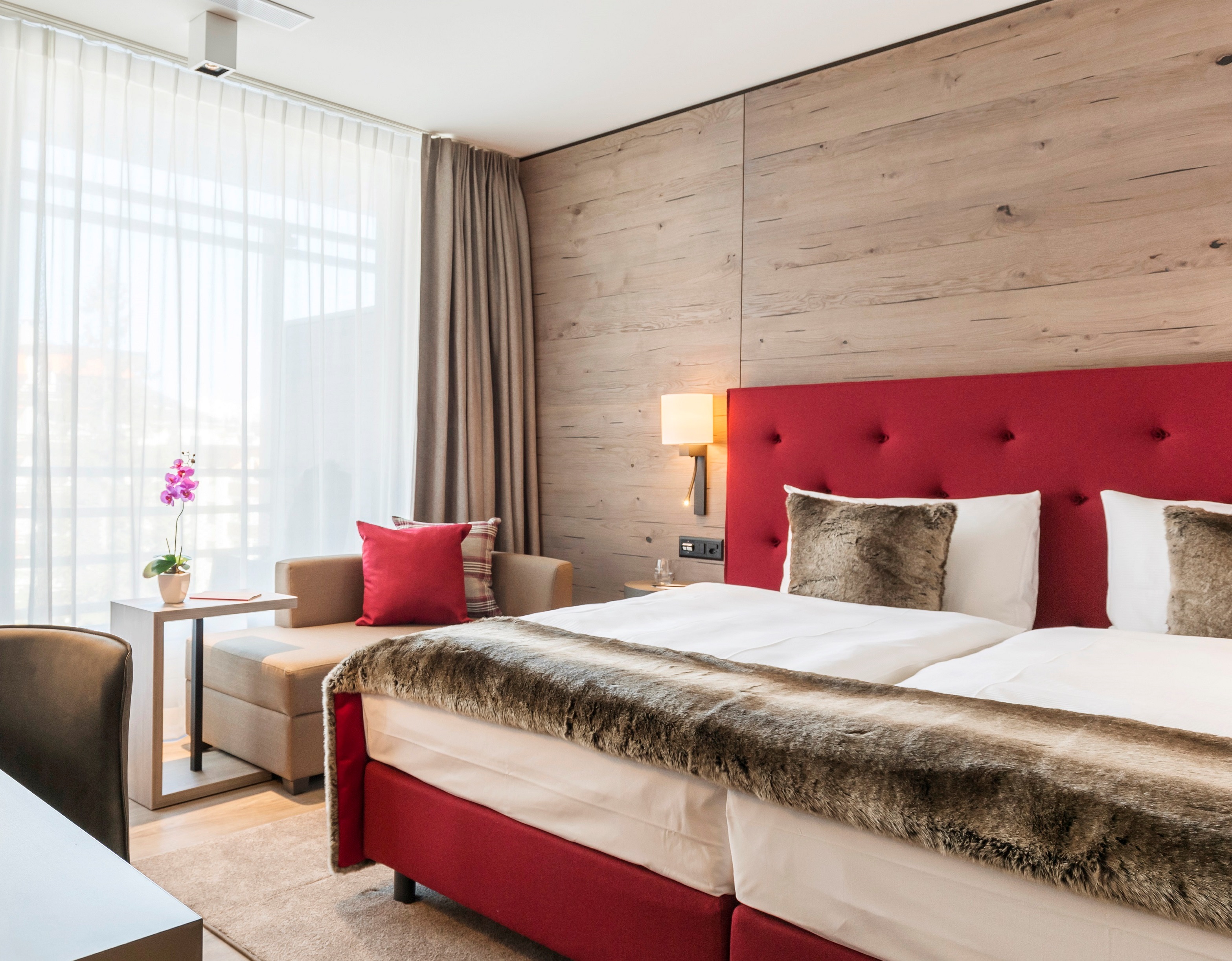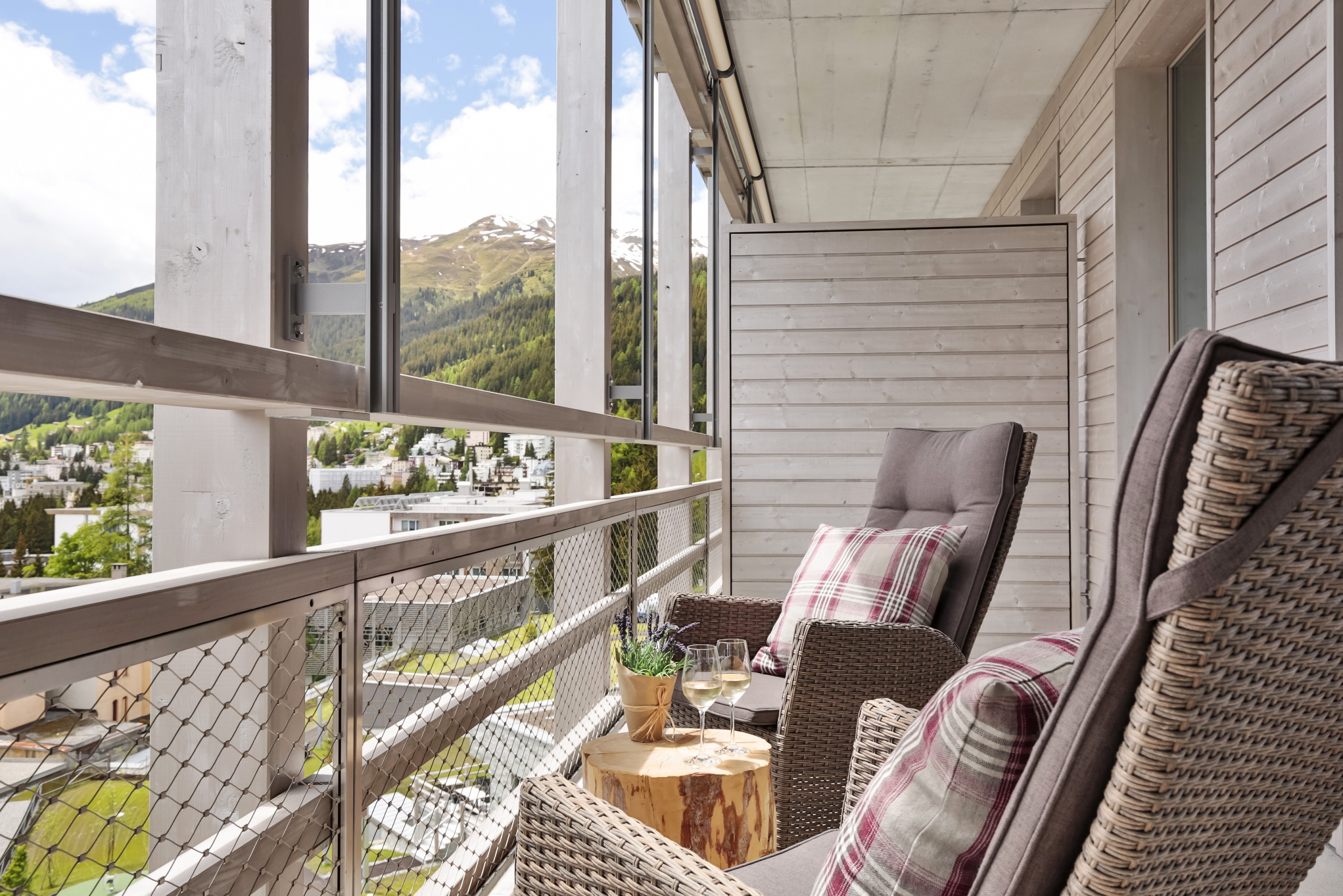 The Accomodation
Andrea and I stayed in a 29 m² premium double room with a south-facing balcony. The room is furnished in a modern, Alpine chic design with natural materials, quality wood and silky materials, creating an atmosphere which makes you feel at home straight away. A selection of different pillows and mattress toppers also ensures you have a great night's sleep. Rooms start at 150 CHF per night, which is more than fair.
Honestly, there is nothing to complain. We both felt pretty comfortable, loved the natural lighting in the room and slept like little babies.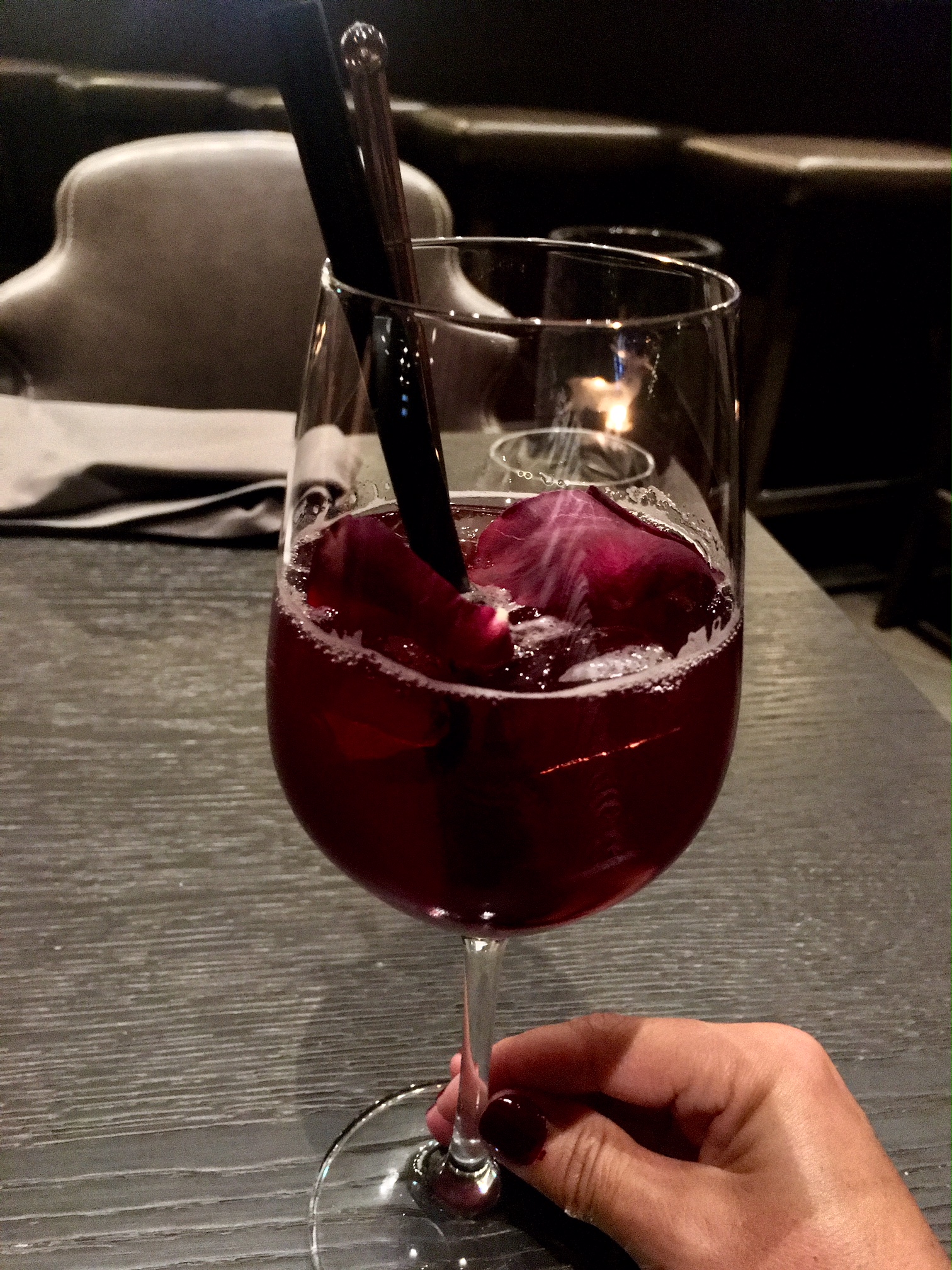 The Food
With a focus on sports and fitness, the hotel offers a huge variety of healthy food options. But seriously, when you are on a girls' trip, you have fun – you don't count calories or talk about the best diet for your current training schedule.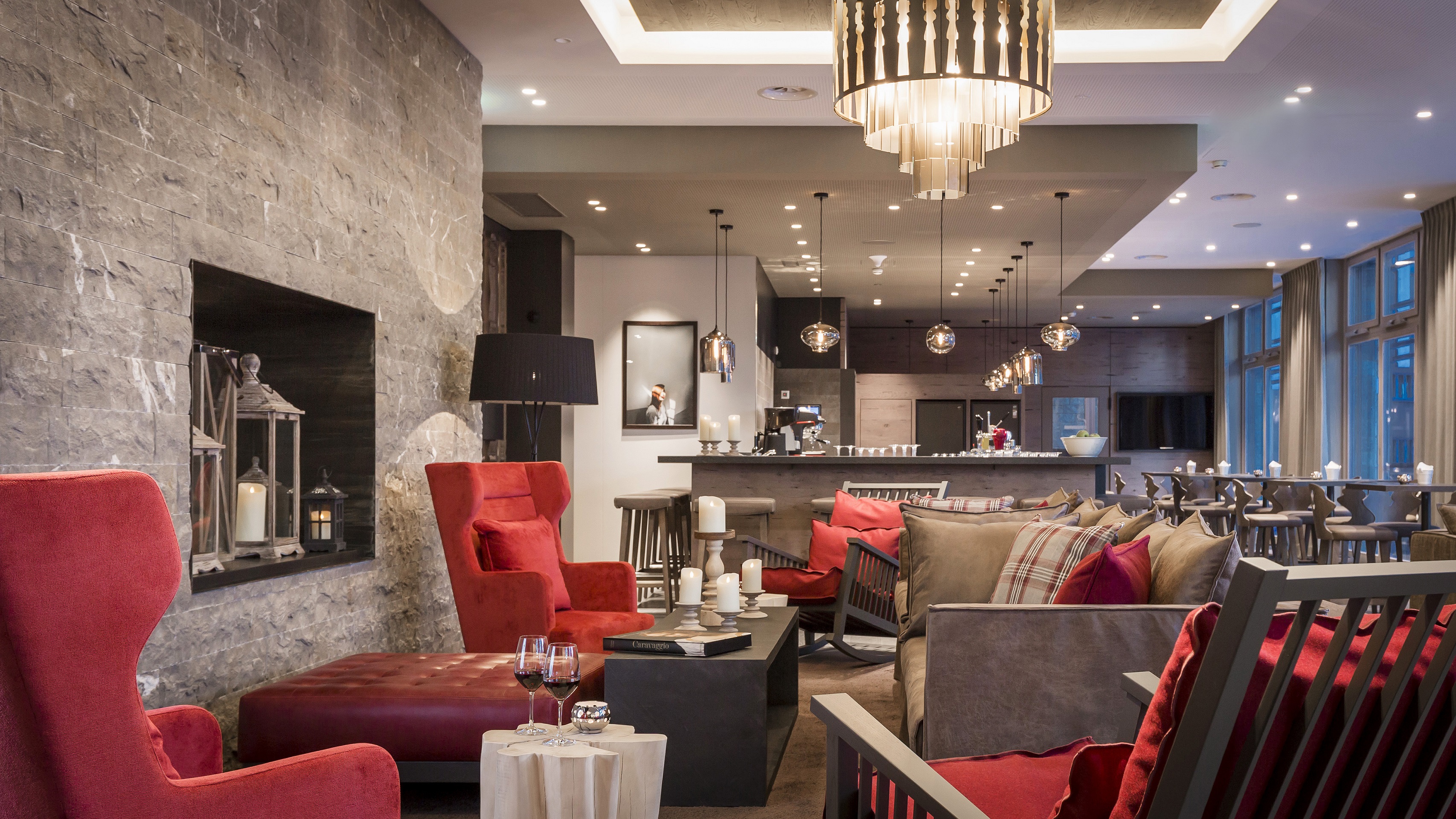 Hence, Andrea and I became a huge fan of the CANTINETTA Lounge & Bar. You can relax in the evening with a wonderful glass of wine or choose from their huge Gin selection, enjoying one or two, or maybe three, Gin Tonics. Their bar menu also has a tempting selection of pasta, pizza and home-made burgers. We went for the home-made pizza and loved it: thin crust, fresh ingredients, on the point. Afterwards, we got to try their new Teranino Rose Cocktail, which was just heavenly. We both fell asleep with a huge smile on our faces.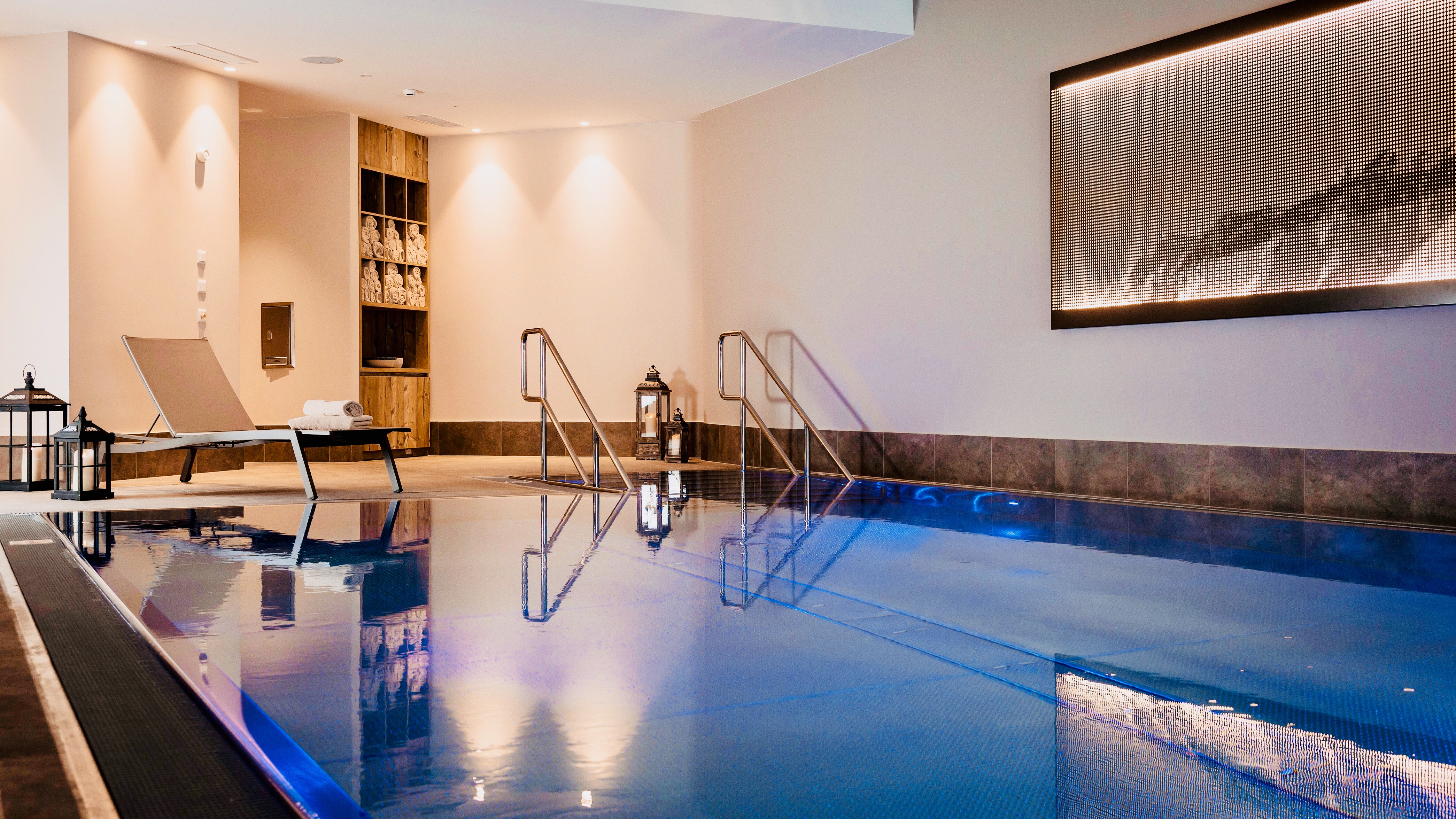 The Spa
Until this weekend I only stayed in bike hotels that did not have any spa or wellness center. And I admit: I just love to go for a relaxing swim after a tough workout, relaxing in the sauna afterwards. Thus, I am a fan of their 850 m² Vitality Wellness and Spa Centre.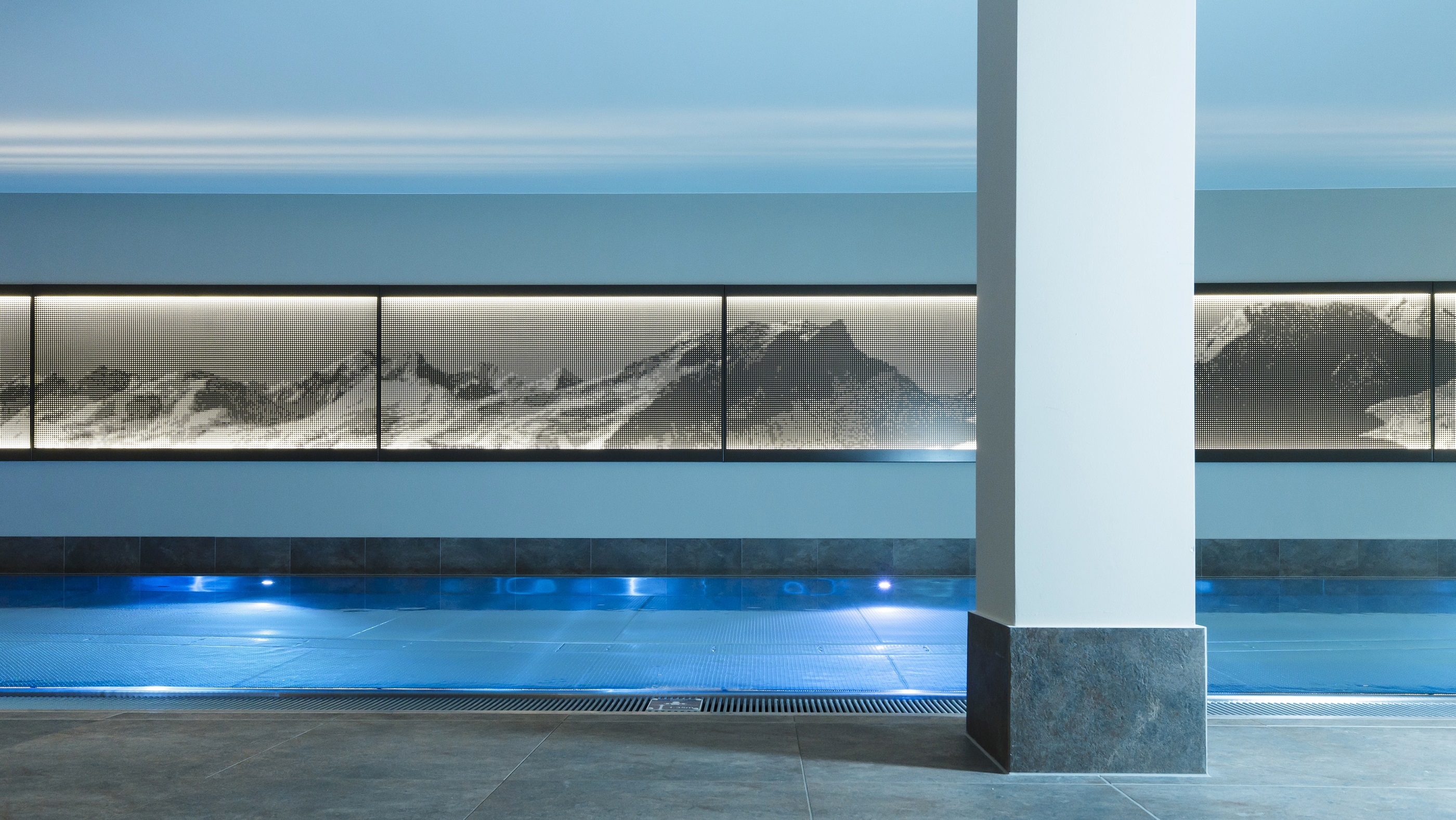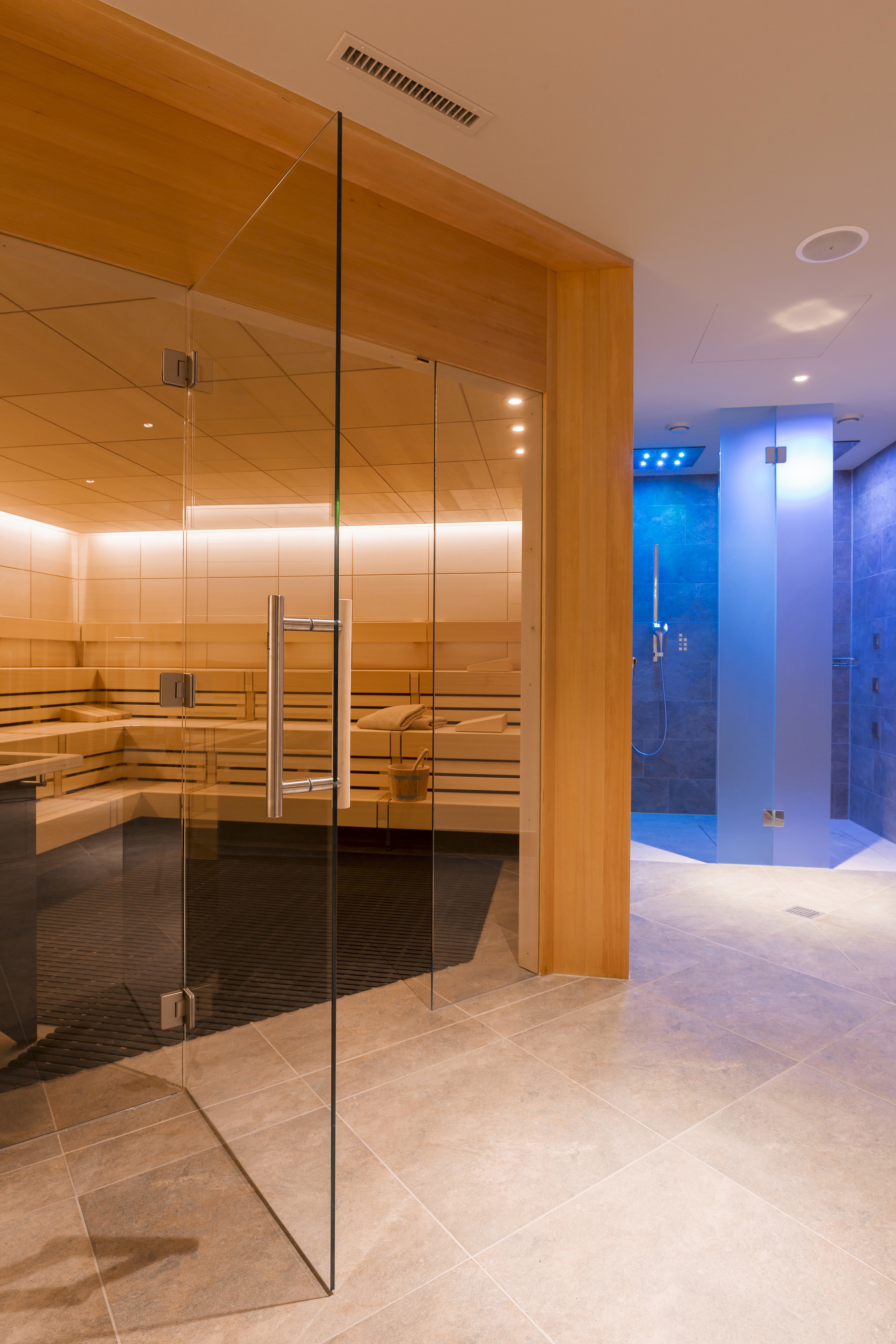 It can be pretty crowded over the weekend, but after figuring out the perfect time, you can really enjoy the quietness and peacefulness, refueling your energy. Both, sauna and steam bath are excellent, as well as their relax area. An ice cold water pool would be the cherry on the cake, but the crushed ice makes up for it. All in all, Andrea and I really had a magical time over the past three days and we can both recommend this hotel, definitely coming back for our next sports & outdoor adventure. Once again, special thanks to the whole staff for making this possible.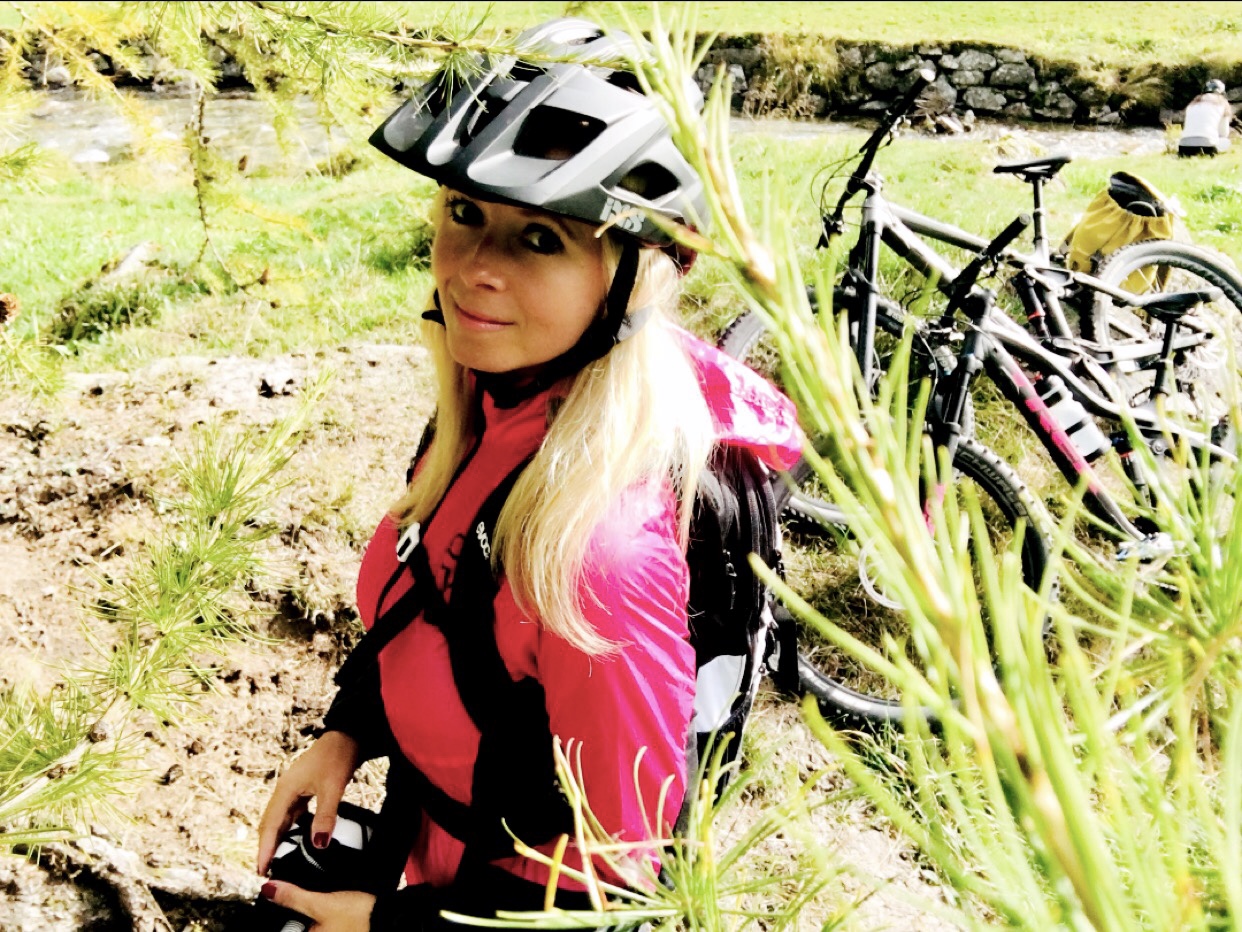 What's next?
Well, any kind of outdoor sports is dangerous for me, since I get addicted quite easily. After this awesome bike ride on Saturday we went on another little tour on Sunday morning. But since we had to leave in the early afternoon, there just wasn't enough time. Andrea and I both weren't ready to drop off our bikes, were riding against the clock.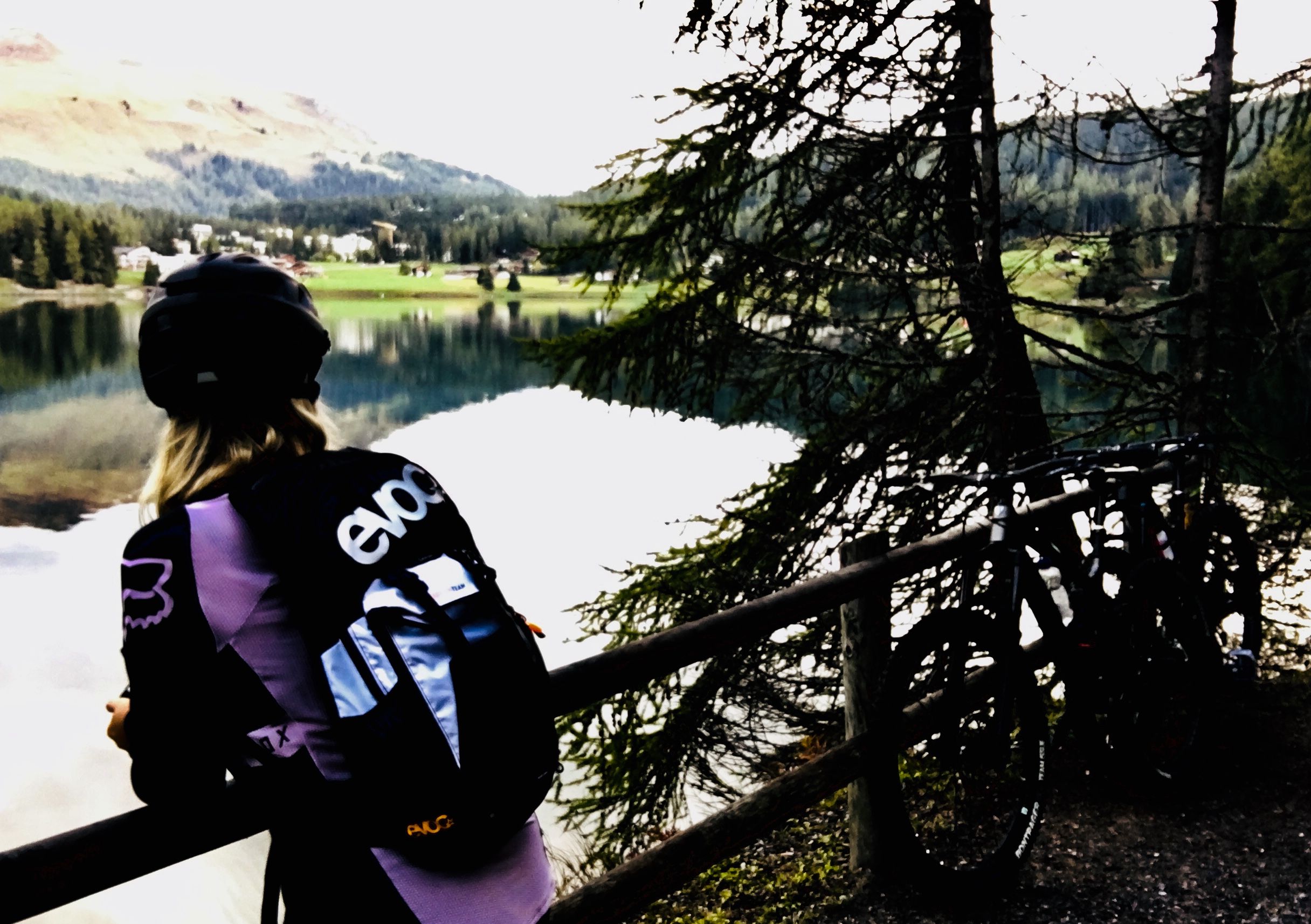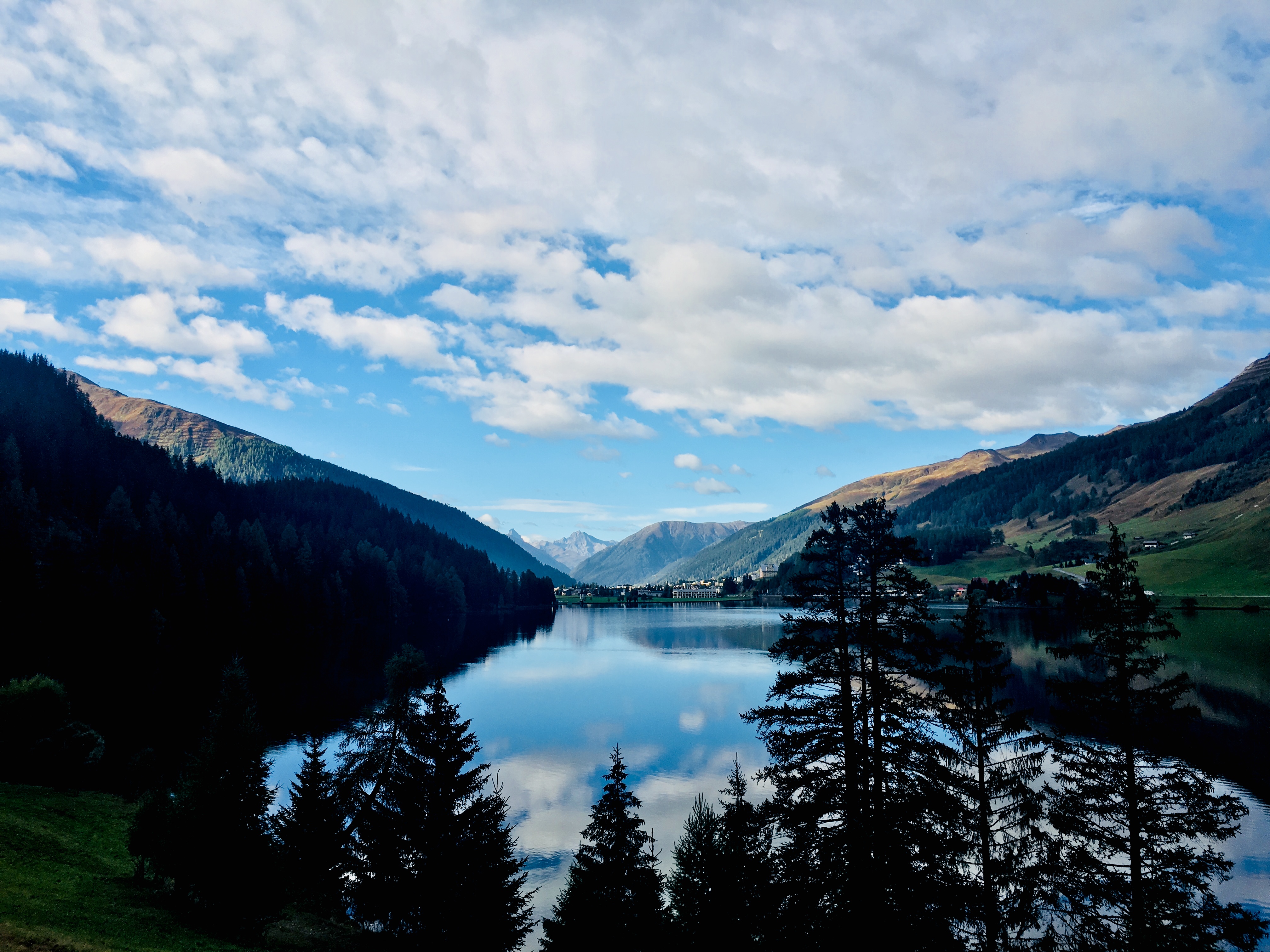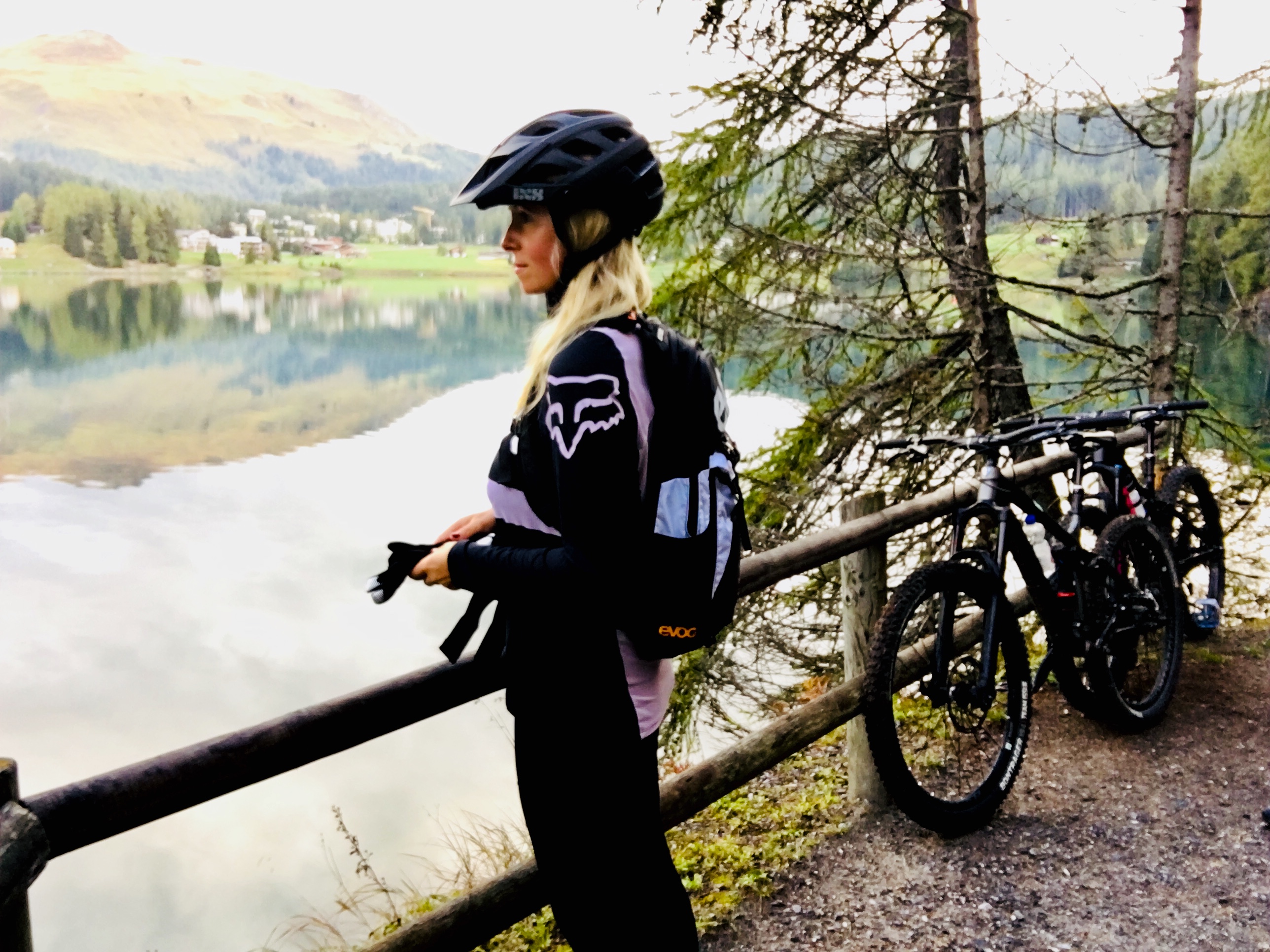 Man, now being back home in Munich, I am already dreaming of my next bike ride. – On Wednesday I will pick up my pretty little bike from the shop and then taking it for a spin along the Isartrail. But I am honest: I want more. The speed ride downhill in Switzerland was one of the best adrenaline rushes I have had in a long time. I wanna do it again. Also, I would LOVE to bike along a ridge trail, taking in the magic of the mountains.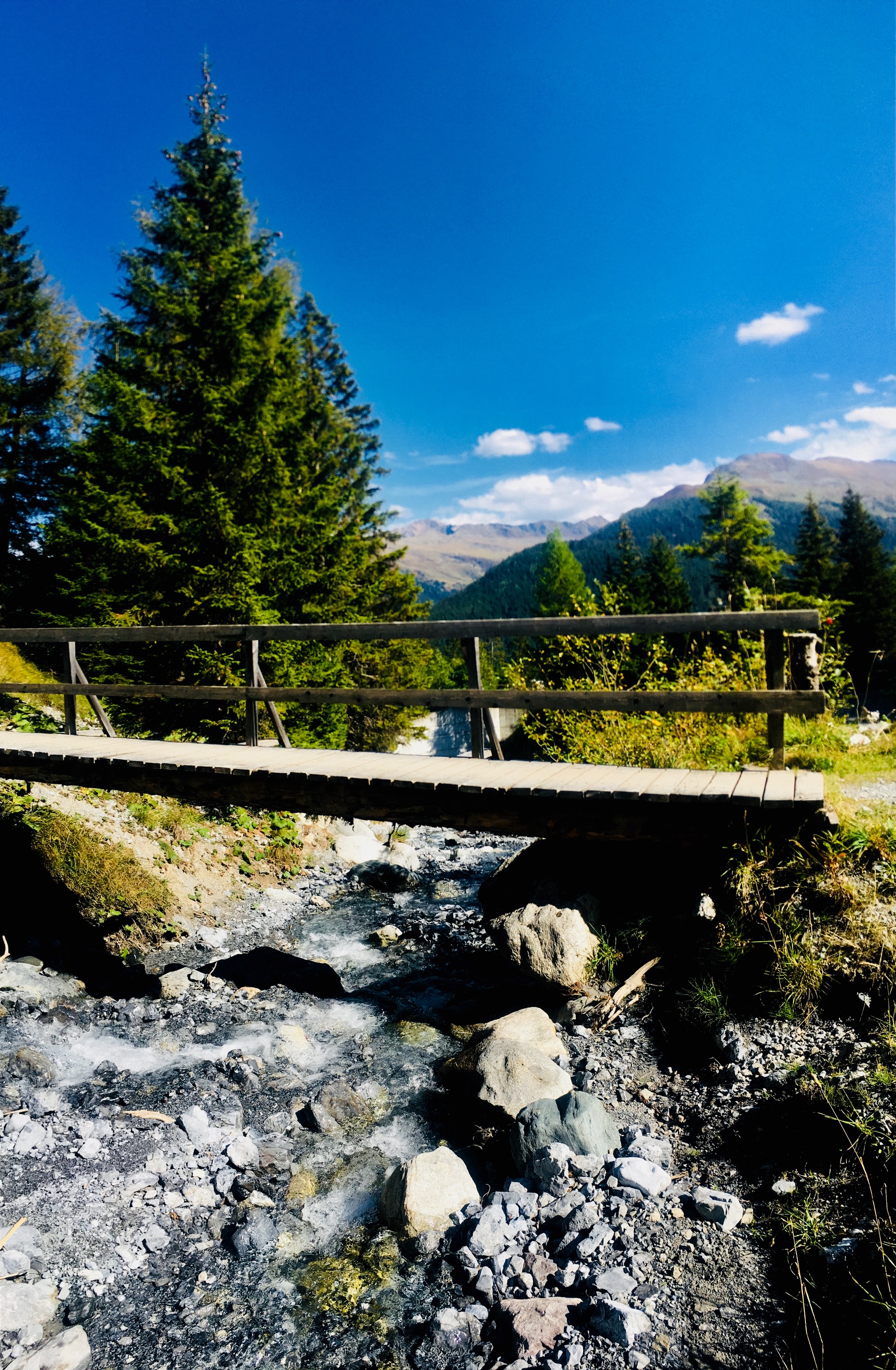 In October I will be back in Davos, on my private vacation, enjoying a time off – being completely off the grid for a week. No collaborations, no work, no pressure, just enjoying myself. With more than 1300 km of cycle paths – from easy single trails to downhill parks – Davos is a paradise for mountain bikers. Maybe I will just give it a try, riding along a more difficult trail. PROBABLY – if the weather is fine. I am not sure, if I will do it alone or with a guide, I just know: I want more, finding out what I am capable of enjoying mountain biking as a new sport.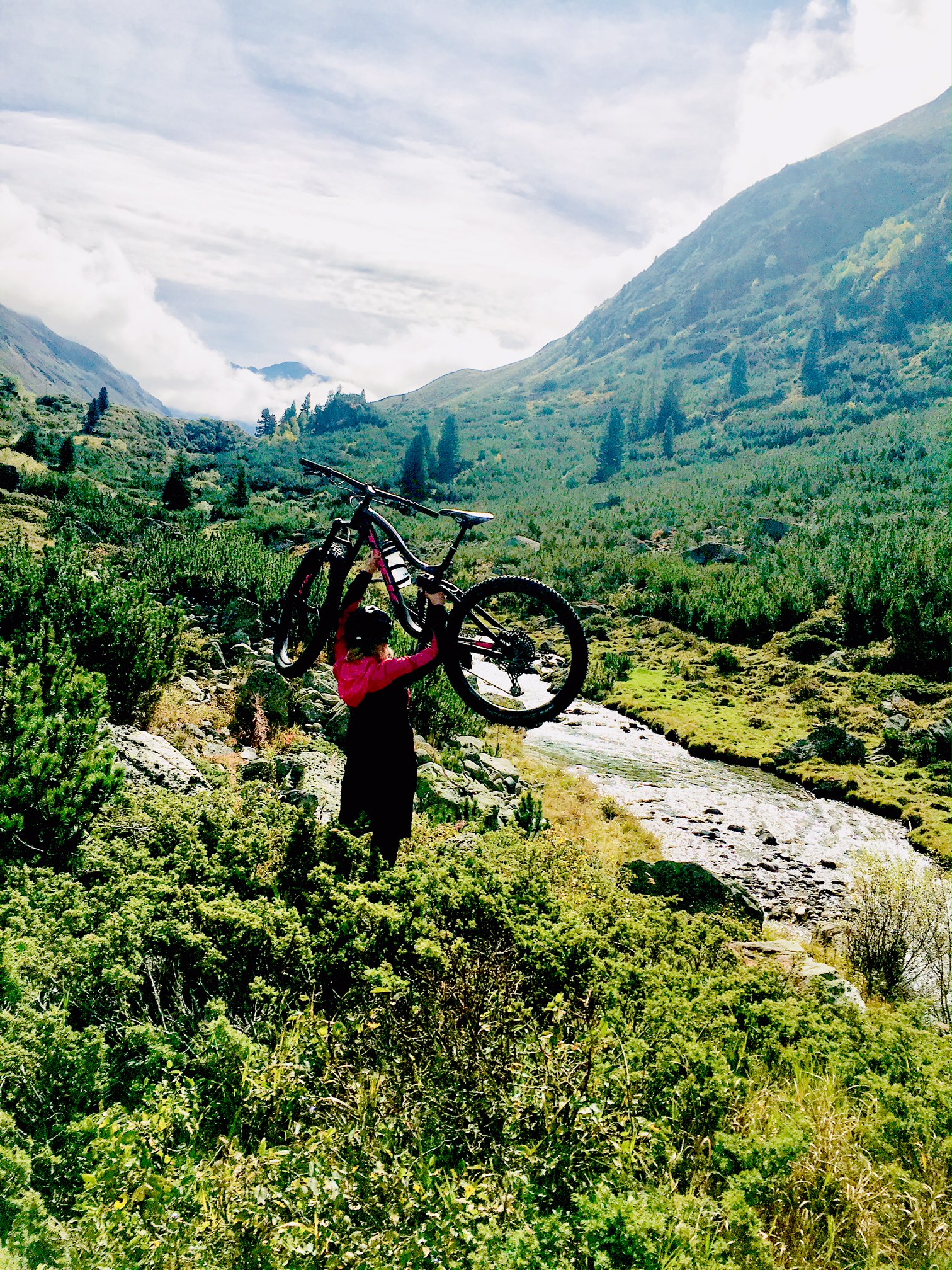 Till then, ride on and have the times of your life.
xoxo
photo credits: Munich Mountain Rebel; AMERON Davos
The bikes were provided by the AMERON Davos, that hosted us for the weekend. However, thoughts are my own.