I recently did the Klosters Circuit Tour Stage 6 – Russna – Schlappin. A beautiful tour leading to an even more beautiful destination: the small Walser settlement Schlappin and the Schlappin Lake in the middle of magnificent mountain scenery.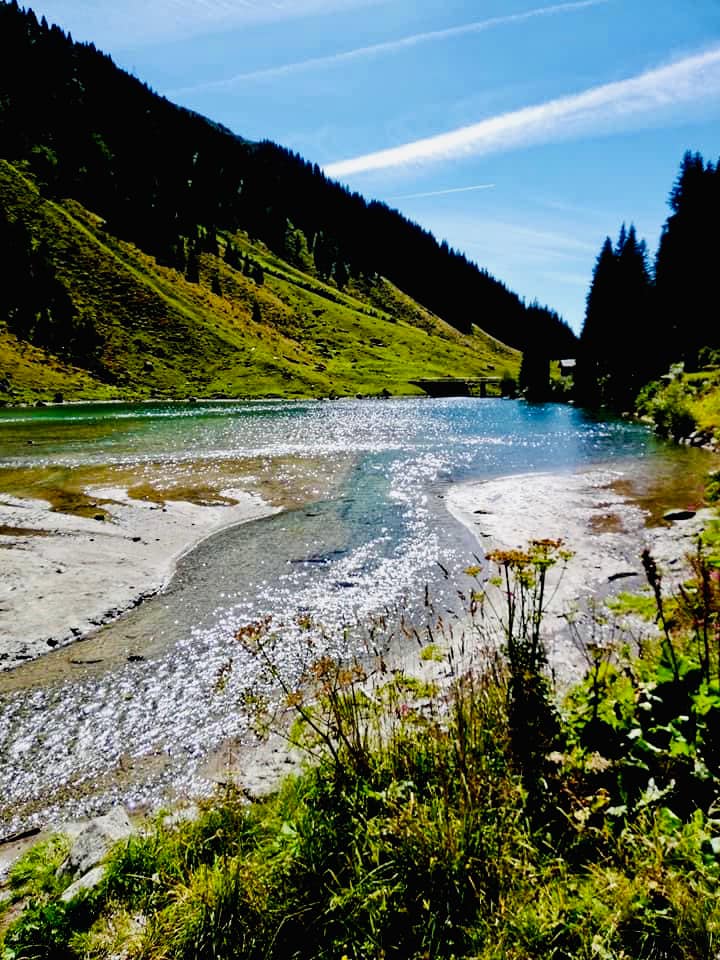 This section of the Klosters Circuit Trail leads past houses and stables, across meadows and through the forest until you reach the Walser settlement Schlappin. Schlappin was inhabited year-round up until the 17th century. And still today hikers have the possibility to stop and rest there or even stay overnight. If you would like to stay in Schlappin overnight, please click here for more information: http://www.schlappin.ch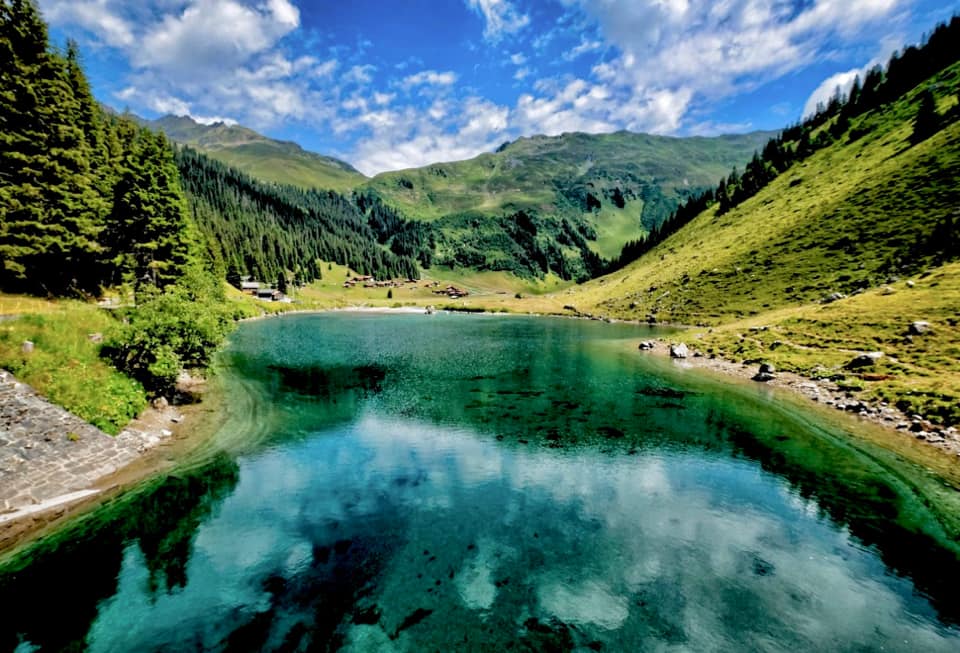 At Hotel Alpina (opposite the train station) follow the signpost in the direction of "Alpenrösli". At the church, cross the street and follow the road uphill right next to the bus stop "Kirchplatz". Continue to follow the signposts in the direction of "Alpenrösli Berggasthaus". Here you have the opportunity to combine the experience of the magnificent viewpoint with a refreshment in the Berggasthaus. From Alpenrösli follow the signs through the forest downhill towards "Klosters" and later towards "In da Mura". The path, which is marked by signs, leads across a meadow and between houses. As soon as you reach the main road, follow the signs towards "Schlappintobel" and "Schlappin". The path leads down to Schlappinstrasse. Follow the road for a while until you reach a signpost where "Schlappin" is written twice. To avoid having to follow the road all the time, take the Wiesenweg. This will lead you to Schlappin. As soon as you see the lake, cross the bridge and reach the Walser settlement Schlappin.
Definitely a nice little tour for a relaxing day out in the mountains.
xoxo
photo credits: Munich Mountain Rebel