Mountain biking, trail running, climbing, hiking, mountaineering, SUP, wellness – they have it all, right at lake Eibsee at the Zugspitze.
A friend and I stayed at the Eibsee hotel, just for the weekend to refuel our energy. Since we basically had no plans at all, we just started hiking up the mountains, simply following our gut.
It was insane. In one day we had rain, hail, snow, thunder and sunshine. Totally crazy. But we just kept going, trying to find the perfect view of the lake and ended up in Austria. A 24k hike through crazy weather conditions. But the view was worth it.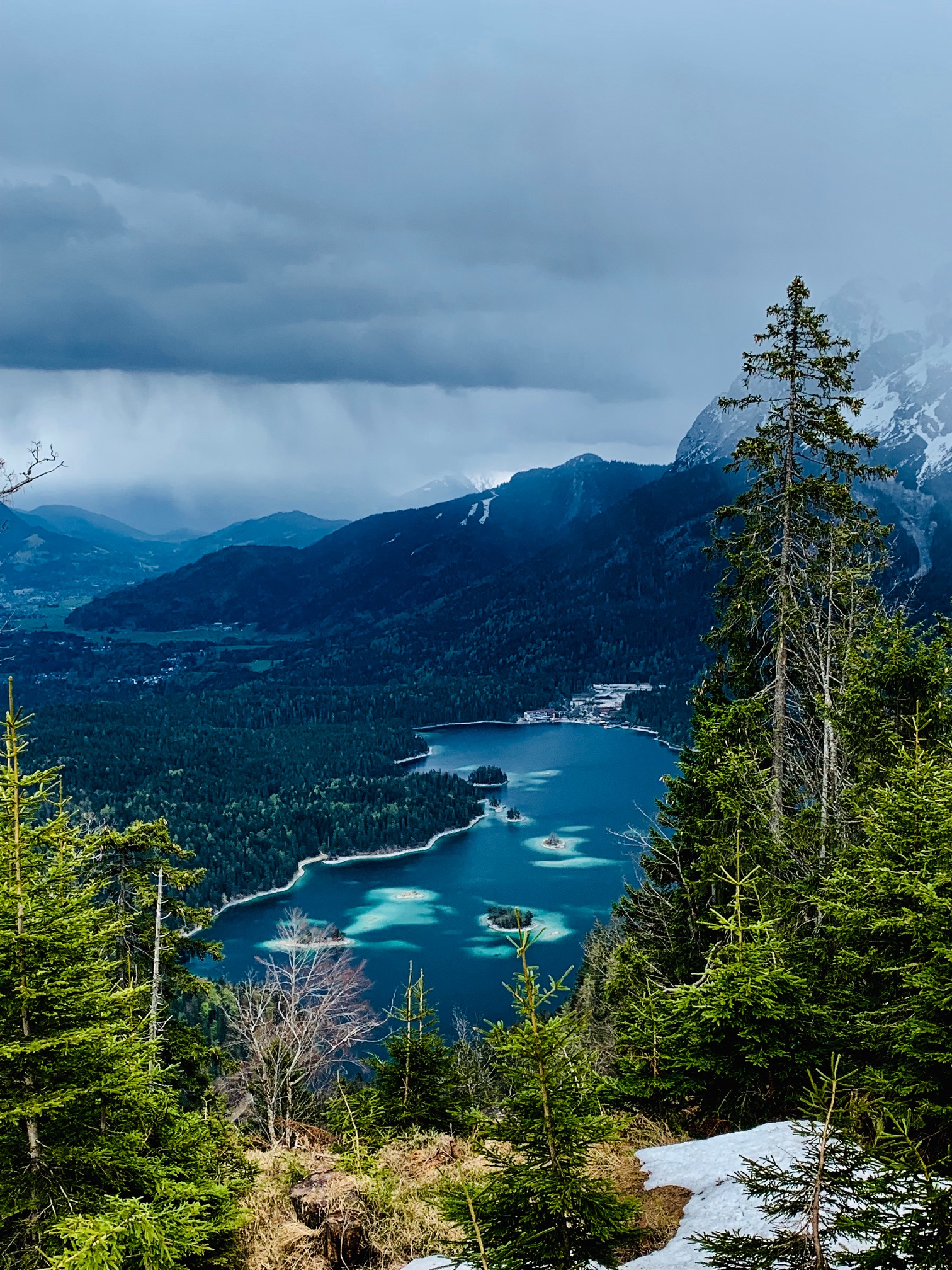 Afterwards, we just chilled at the spa and had a wonderful time, simply enjoying ourselves.
xoxo
photo credits: Munich Mountain Rebel