Living through a global pandemic takes its toll on your physical and mental well-being. As the weeks go on under quarantine, lots of people have experienced a rollercoaster of emotions and feelings – from sadness and anger to tiredness and feeling groggy. I call it the COVID burnout.
First my MTB accident with a rather severe trauma 2 years ago, then the pandemic. After carefully weighing the pros and cons, I decided to go on my first vacation during the pandemic.
Some might think it's pretty selfish, others would consider it stupid with me being a person at increased risk of severe illness from COVID-19. But you know what: you only live once. My life, my rules. However, during a pandemic it is not that simple, since I don't wanna spread the virus or endanger others. Hence, I self-isolated myself ten days before the vacation and took a COVID test once a week.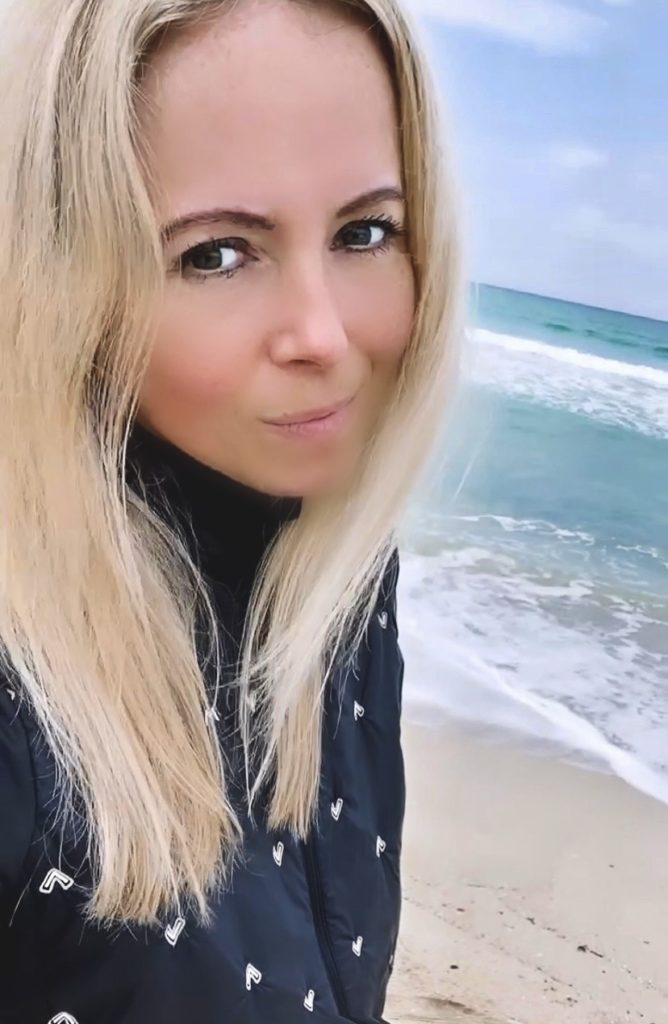 Preparations before the vacation to Mallorca
You need to familiarize yourself with all travel restrictions. For Mallorca I needed to fill out the Spain health form in advance and I took a quick PCR test 24 hours before my flight. Make sure the official document is signed by a certified doctor and that it includes your passport number. The costs are not covered by your health insurance. Also, safe the QR code from the health form in your phone's wallet. You will need it several times.
For my travels, I booked Business Class to feel safer. Up to 12 hours before the flight you need to upload the filled out Spain health form and the negative test result of your PCR test. Make sure to do so in advance to avoid any trouble at the airport. Also, I booked a private Transfer Service to the airport for both destinations avoiding any contact in public transportation. I also ordered more FFP-2 masks for my vacation: one mask per day. Additionally I bought some COVID-19 quick tests, just in case I needed extra precautions on my side.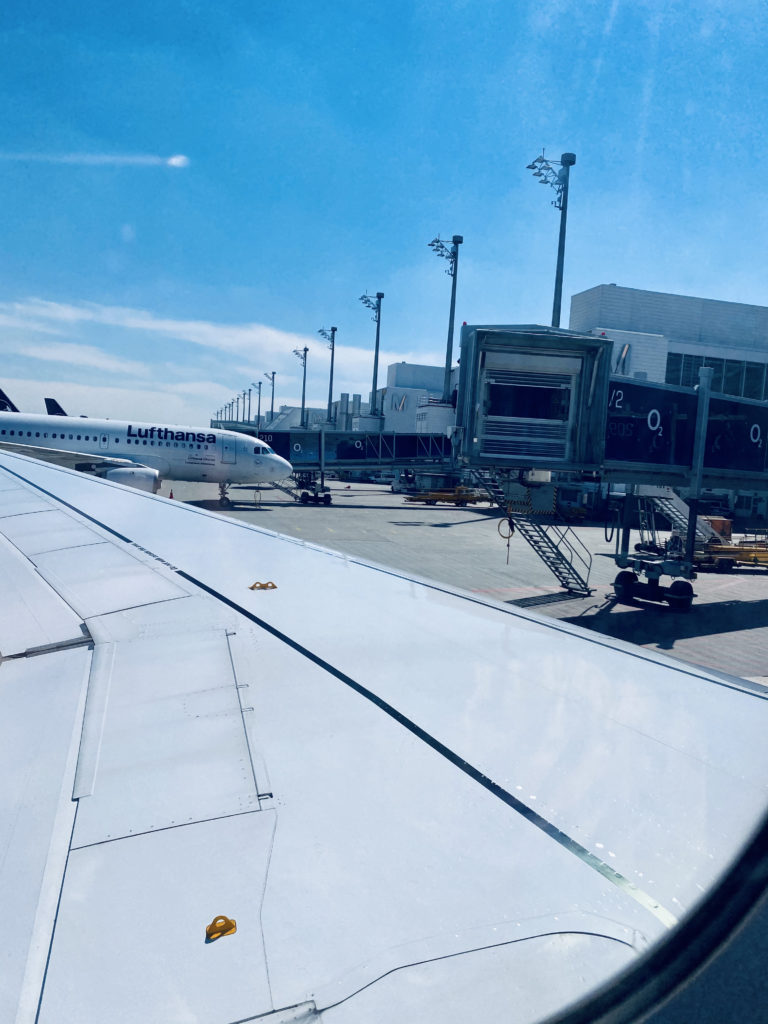 I strongly recommend to also check the German travel registrations beforehand. The German government tends to make things complicated. When returning from your vacation, you need a certified negative COVID test before boarding any plane or ferry. I recommend to find certified places in Mallorca beforehand, since local doctors and clinics have limited appointments. I chose to book an appointment at the Eurofins MegaLab at Palma Airport: a quick PCR test on my departure day. Make sure to download their app Trust One beforehand and register. Within 30 minutes you get your results and can easily check-in.
For COVID Updates in Mallorca, check the following sites: forecast, dashboard, current restrictions, global monitoring.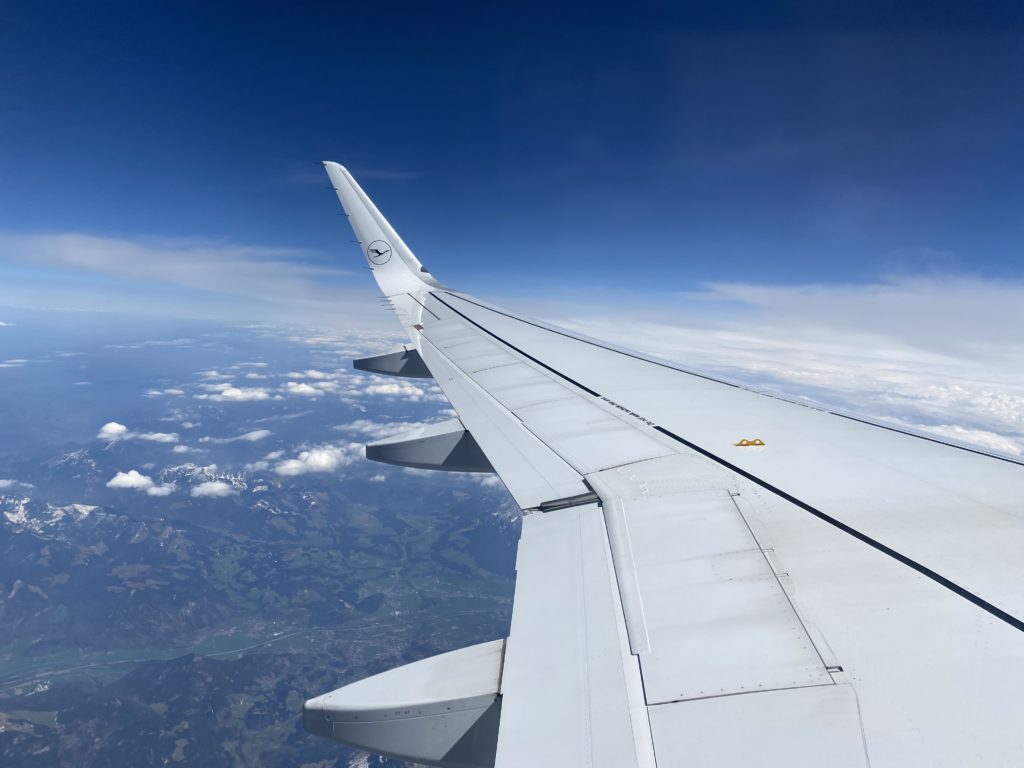 At the airport in Germany
As I mentioned before, I felt safer booking Business Class and already checked in via the Lufthansa app. Then I used the self-check in service at Munich airport, since I already had my boarding pass. One scan, dropping off my luggage, no contacts with other people. I was all set within 5 minutes.
At the safety control, it was the same procedure as usual. Only this time I was the only passenger standing in line, nobody else was there. The airport felt like a ghost town.
Then, at the gate, each passenger was checked individually before boarding. You needed to show your passport, the filled out health form and the negative PCR test. After the check you get a yellow sticker on your passport which you needed to show once again during boarding.
When stepping on the plane, everyone received some disinfectant wipes. The board service is limited: they handed out packed chocolate bars and a bottle of water. But honestly: you don't really need a board service for a two-hour flight. I kept my mask on the whole time.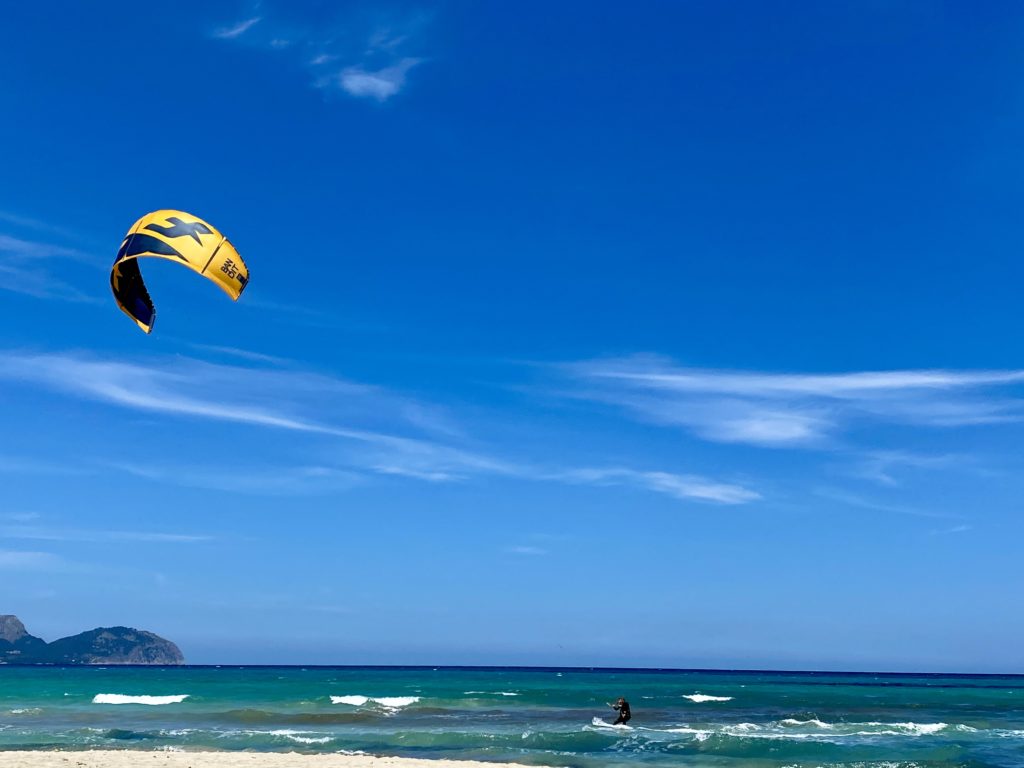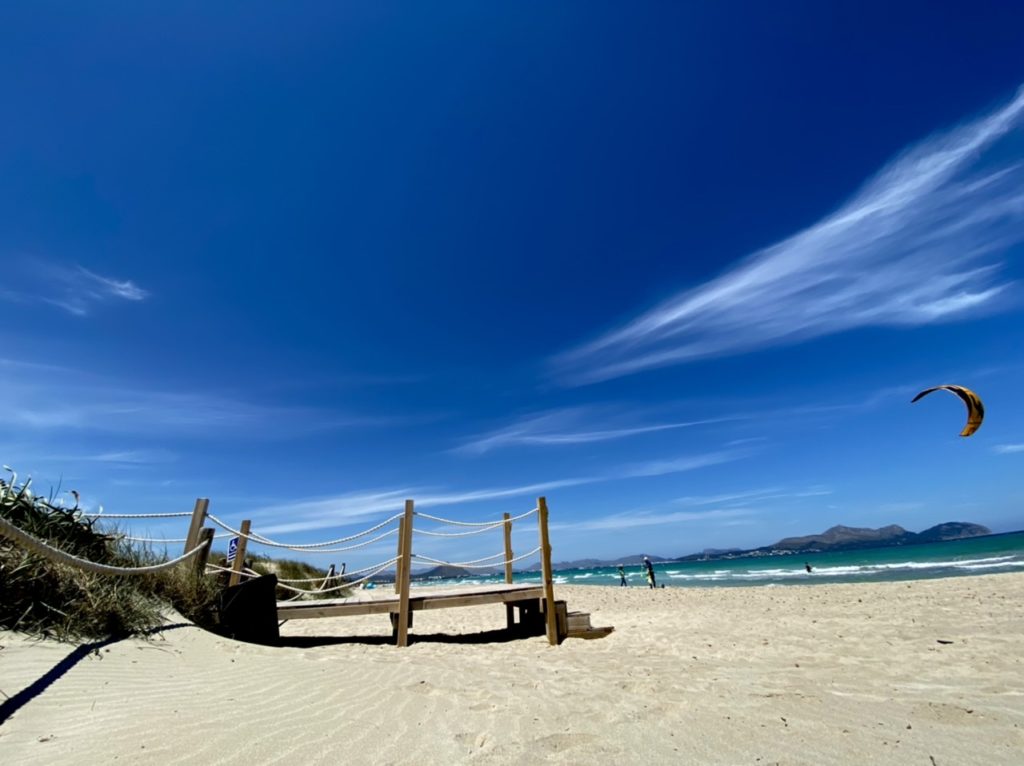 Hello Mallorca
After landing they called out the respective rows that were allowed to to leave the plane. One row after another.
On the way to the luggage you will undergo several inspections. Health check & screening of the negative PCR test, QR code from your health form. When I arrived, the airport was pretty empty as well. Many sections were completely closed and it was easy to avoid any contact.
Vacation in Mallorca
The reality is pretty sad. Empty villages, closed shops & hotels, empty beaches…. An estimated 75% of all income generated on the Balearic Islands are directly or indirectly linked to the travel industry, which has led to both rising living standards and higher costs of living for its residents. The inhabitants are experiencing rising poverty that's even spreading to its wealthier quarters. The next holiday season is unlikely to heal the wound from the pandemic….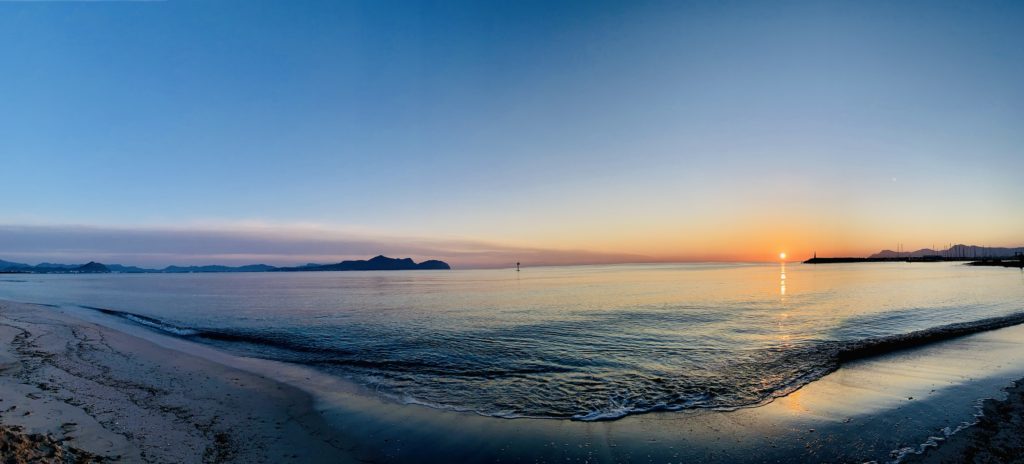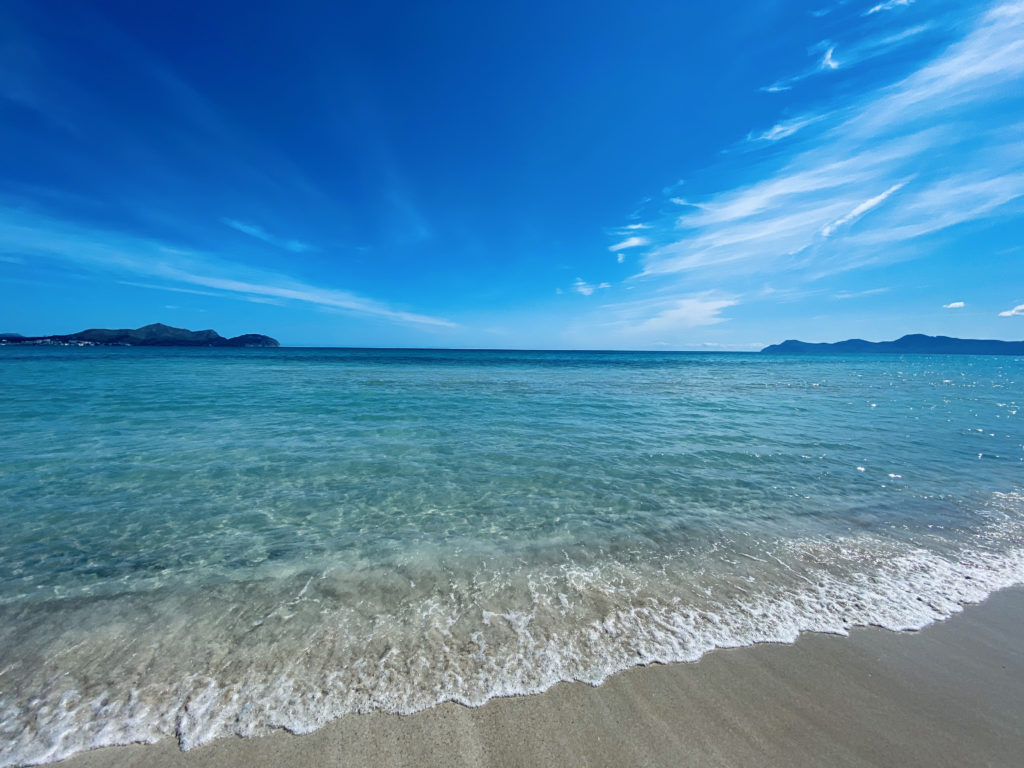 For me, however, this meant that it was much quieter and safer than currently in Munich. For several days I had the beach completely for myself and it was generally very quiet: in the supermarket, on the streets; but the change of scenery worked wonders.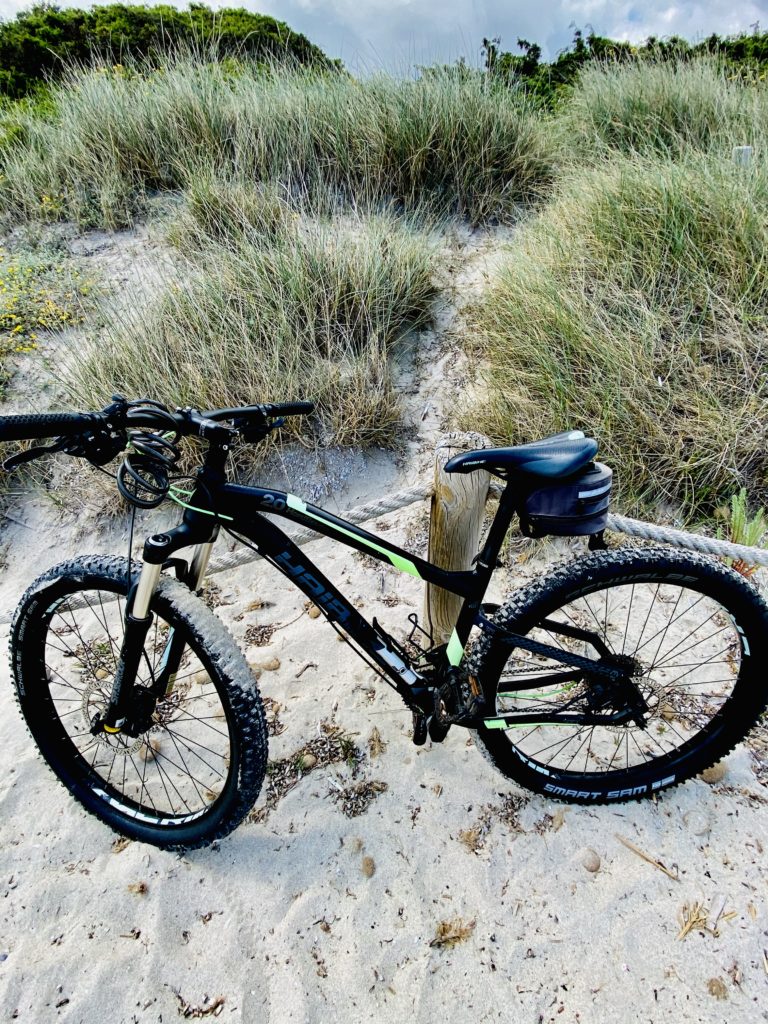 MTB in Mallorca during COVID
Mallorca is more popular among road & gravel bikers. Due to the pandemic, many shops are still closed and services are simply not available. Hence, you need to be flexible and pragmatic. For me, it meant a road bike helmet for an average Hardtail. I made it work, though.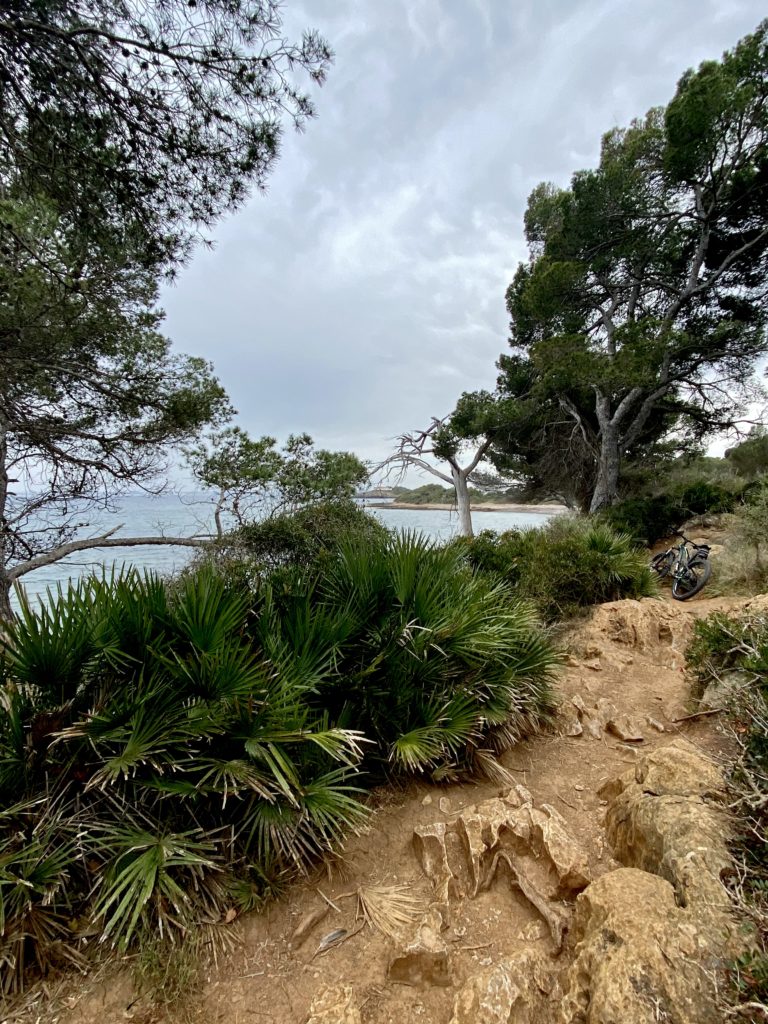 BUT: there are currently no shuttle services and in order to get to the trails, you need to cover lots of mileage on the hilly roads. With beautiful mountain ranges with an elevation gain of 1,000 m, that's tough. Sometimes it was the hell of a workout, but always worth it. I discovered so many beautiful hidden gems.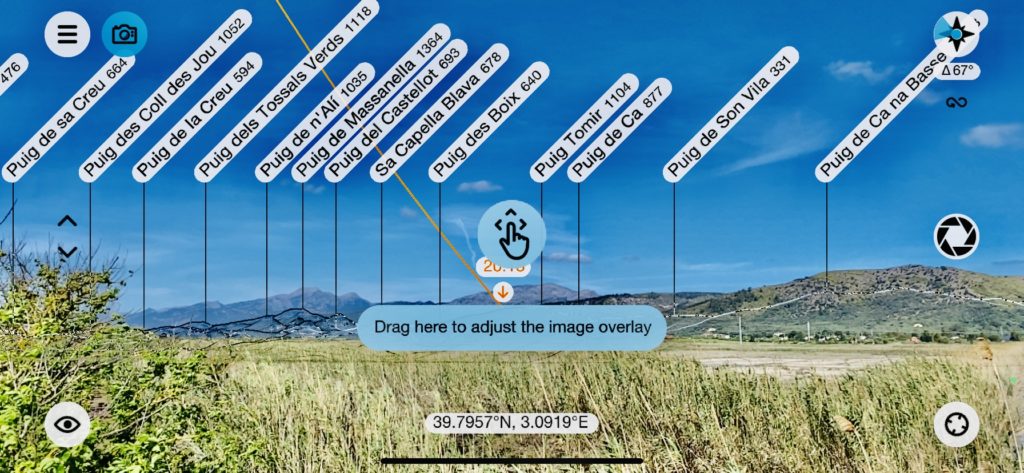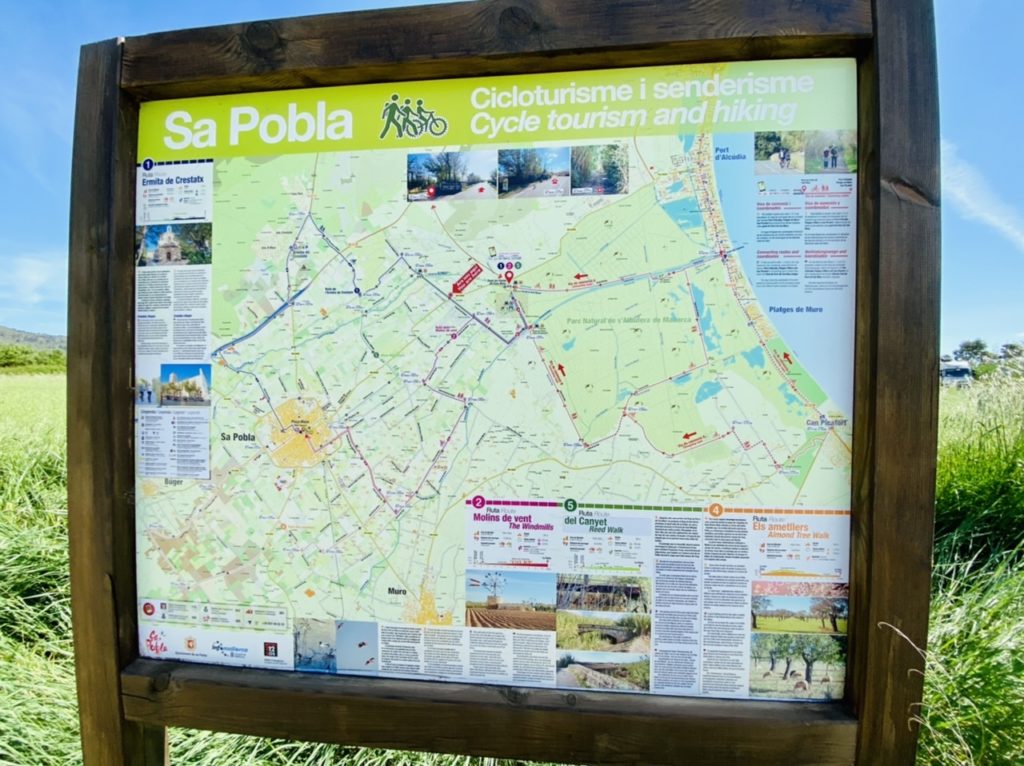 Mask or no mask
The rules are stricter than in Germany. As soon as you leave your home, hotel room or finca, you need to wear a mask at all times. The only exceptions: during outdoor sports or when sunbathing. When walking along the beach, you need to wear a mask. It is strict, the fines are pretty high. But everyone seems to follow the rules.
Just a little tip: rent a bike. This way you can mostly breathe freely without a mask while discovering the island and enjoying scenic moments. I didn't eat out, though or sat down at a cafe. I mostly avoided personal contacts and simply enjoyed the beauty of the Mediterranean Sea and some personal wellness.
For one exception: I booked a private boat tour at sunrise watching dolphins in Alcudia Bay. I just needed it for my mind and soul.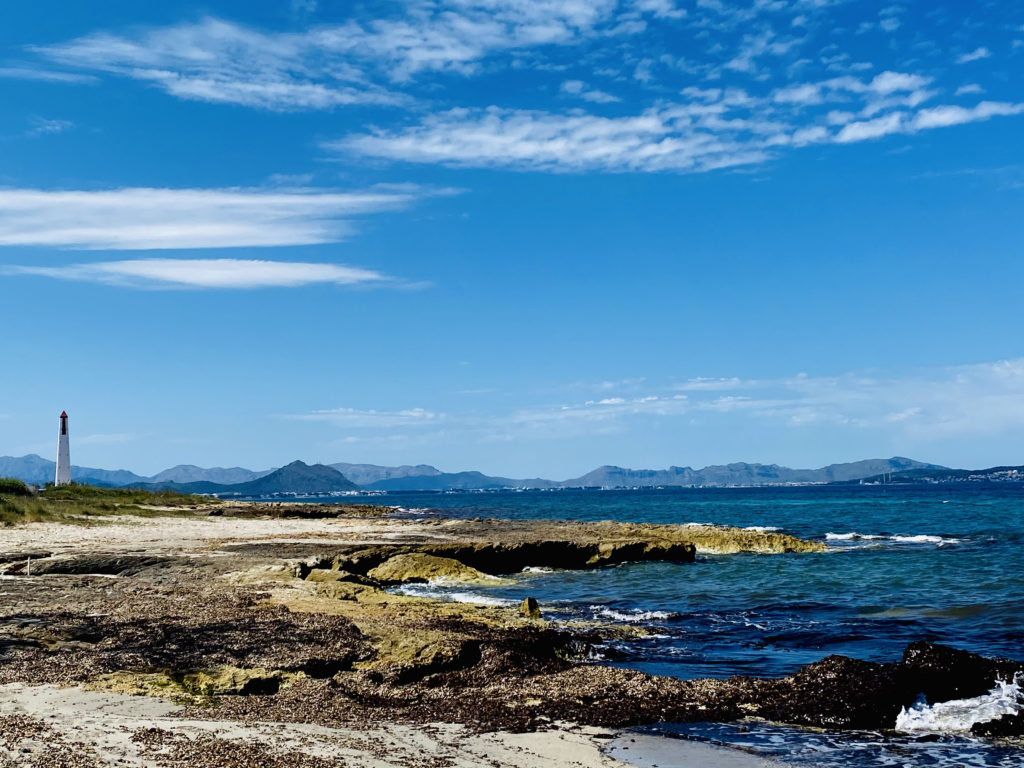 All in all, I have zero regrets and am pretty sure we will experience new ways of traveling within the near future. And yes, I felt pretty safe and was very cautious myself.
I hope all of you are safe, healthy and also get to refuel your energy during these tough times.
xoxo