13 weeks after my accident I was ready to get back on my MTB! New bike, new plans, new look. I went on a 22k intermediate trail course and it felt soo good.
I admit it will still take some time till I get my full strength & fitness back, but I am back on the trails. So watch out for my pink little ride!
Specialized Rockhopper Comp Women
Whether you've been riding trails for decades or you're just starting your XC journey, the Women's Rockhopper Comp 29 takes your rides to the next level.
It starts with a new A1 Aluminum frame that has optimized tube shapes which save weight while dramatically improving aesthetics. To go along with these clean new lines, the new Rockhopper also has internal cable routing to further clean up the frame. Lastly, the Sport XC 29 geometry adjusts the reach, angles, and standover height to make for an improved fit across the size range. This is sure to keep you ripping and confident while heading both up and down the trail.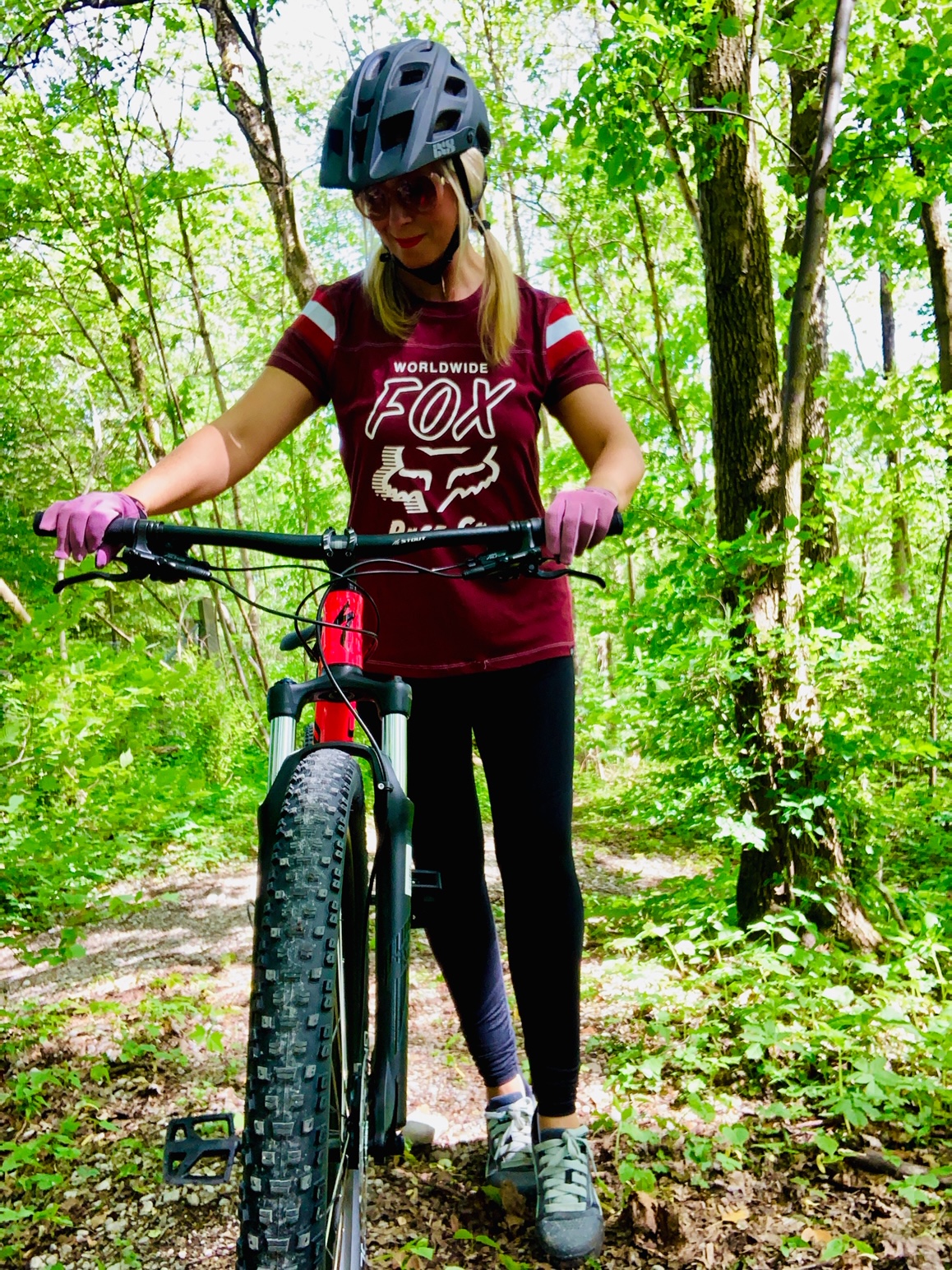 This Rockhopper comes with a no-nonsense spec featuring a full Shimano drivetrain, dependable Shimano hydraulic disc brakes, grippy Ground Control tires that add traction over any trail, and an SR Suntour XCM 29 fork with a custom Multi-Circuit damping that eliminates the "pogo" feel commonly associated with coil forks. You'll also find that Specialized paid special attention to the needs of female riders, which is why every width and length of the components is tailored to women, while the Body Geometry Myth Sport saddle is sure to deliver comfort, mile after mile along the trail. For me, the ideal hardtail for the Isartrails.
photo credits: Munich Mountain Rebel