Spring is in the air, but our home mountains are still covered in snow. If you are looking for a nice afternoon walk before the sun goes down, check out the route from Kreuth to the Wolfsschlucht: very easy, yet pretty beautiful.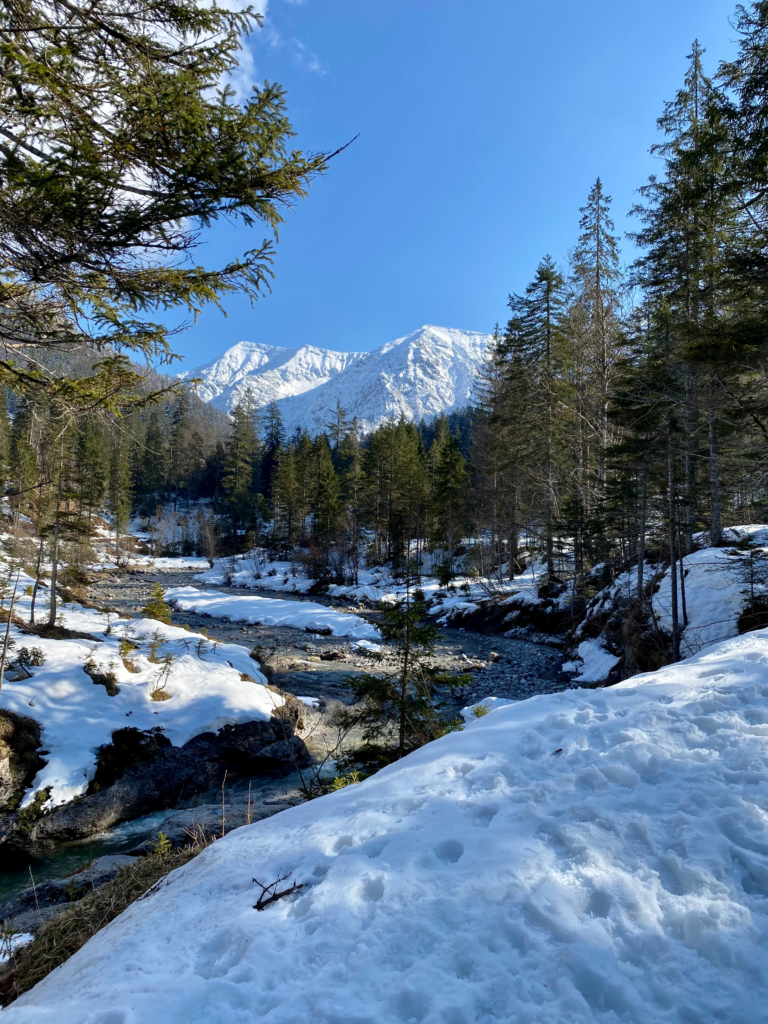 However, make sure to bring waterproof gear, since you need to cross rivers fed by melting snow. At the Wolfsschlucht waterfalls be aware that there can be avalanche risks till late June. So check the reports in advance.
All in all, a lovely three-hour tour.
xoxo