"Do not follow where the path may lead. Go instead where there is no path and leave a trail."
Denali National Park and Preserve encompasses 6 million acres of Alaska's interior wilderness. Its centerpiece is 20,310-ft.-high Denali (formerly known as Mount McKinley), North America's tallest peak. With terrain of tundra, spruce forest and glaciers, the park is home to wildlife including grizzly bears, wolves, moose, caribou and Dall sheep. Popular activities in summer include biking, backpacking, hiking and mountaineering.
"Into the Wild Bus"
Every year, travelers take to the famous Stampede Trail in the Denali borough. It is known from the book & movie "Into the Wild" – the true story of Amercian adventurer Christopher McCandless, born February 12, 1968 in El Segundo, California.
He was found dead on September 6, 1992, at Stampede Trail, Alaska. The adventurer died from starvation and possibly poisoning at age 24 while camping alone on a remote trail.
The trail keeps attracting adventurers and outdoor enthusiasts from all over the world. Unfortunately, many come unprepared – just like Christophier McCandless himself. Hence, the bus has been the source of multiple rescues since it was made famous, first by Jon Krakauer's book published in 1996 and then by Sean Penn's 2007 film.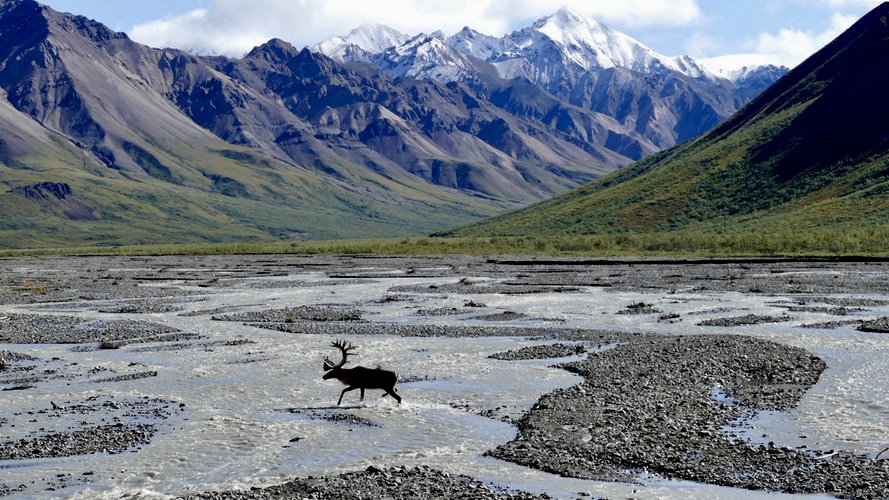 The Wilderness in Alaska
I am pretty adventurous myself and LOVE the great outdoors. I climb mountains, hike at night all by myself, sleep on mountain peaks and try to push myself beyond my limits. But I only take calculated risks and know the difference between the great outdoors in the European Alps and the wilderness in Alaska.
The trail is located near the northern boundary of Denali National Park in a small finger of State of Alaska public land that extends into the national park. Of course, I wanted to see the bus, but the weather conditions were just awful. Traversing the beaver ponds, "mud flats," and crossing the Teklanika River are major obstacles. There was no way I would be able to make it all by myself. Hence, I turned around, which was wise.
Also, I did not camp out there – especially not alone. I had no gun, was not familiar with the terrain and the weather was just unpredictable. So, this time I decided to better be safe than sorry.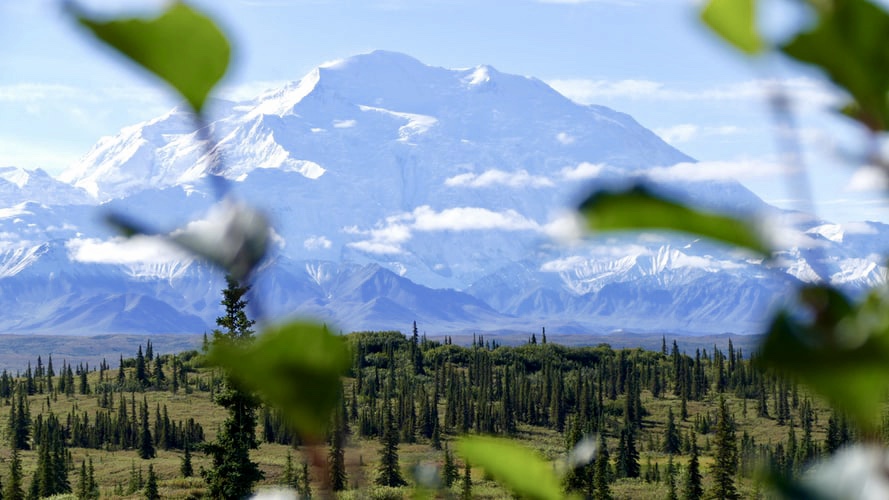 Majestic Mt. McKinley
However, the trip is so worth it. The highest mountain in North America has been the goal of aspiring high altitude climbers since it was first climbed in 1913.
I admit, I wanna learn more about high-altitude climbing, finding out what I would be capable of. I will definitely go on more climbing trips back home. Cannot really explain it, but it is the mountains where I feel most alive.
So, apologies: I don't have a picture of me in front of the bus, but I made some great memories, anyways.
xoxo