Wow, what an epic event: the NFL Munich Game – the first game in Germany. My brother and I joined the full football experience in Munich, celebrating five days of American football, hanging with the Patriots and the Bucs – our two favorite teams.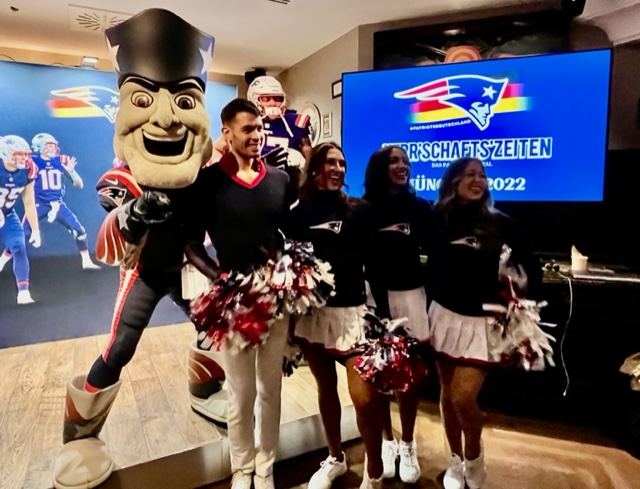 Pats Nation with Sebastian Vollmer
On Thursday evening, we joined the Patriots for an awesome kick-off to the game week in Munich. At the German pub Herrschaftszeiten, the Pats invited all fans for a nice gathering, simply hanging with the football family. It was very smooth and relaxed, great food and drinks, awesome games and talks, simply a pretty cool atmosphere. In my opinion, it was one of the best fan gatherings hosted in Munich.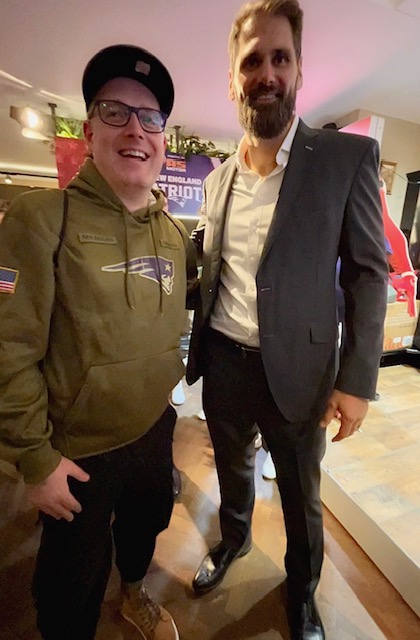 Bromania
On Friday night we got together with the Football Bromance community at the Audi Dome – a unique fan event with international NFL stars, American TV hosts and lots of interactive fan games. I don't think there was anything similar at other international games. The fandom in Germany is amazing, pretty sick.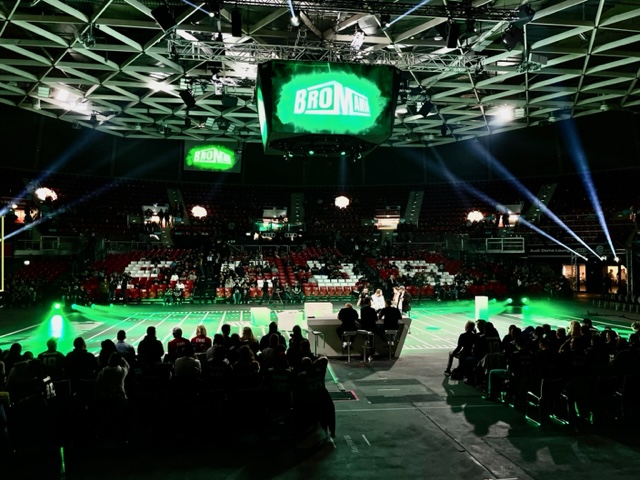 Go Bucs
Some of you may already know that my brother and I are huge fans of Tom Brady and Gronk. We grew up with the Pats and when the dream team started playing for the Bucs, we got immediately hooked. And let me tell ya: Now, after hanging with American Bucs fans in Munich, cheering for the "pirates", we are very fond of their fan culture. Check out my Instagram Highlights for a little recap of the game.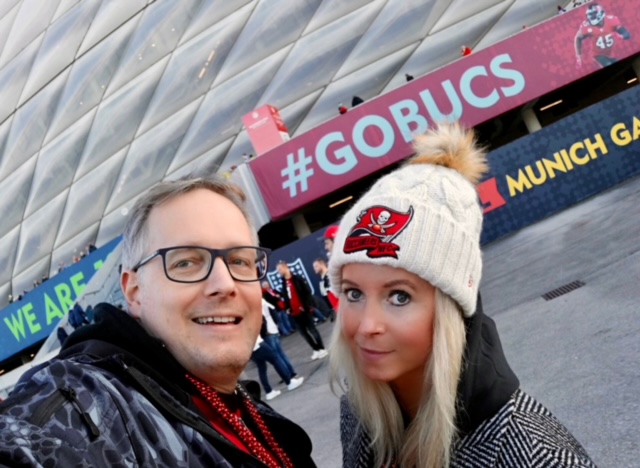 There are no words to describe it. I still need to digest this freaking awesome game week, still get goosebumps thinking of all the stuff we experienced, the great and kind people we met. For a few days, the current world's craziness was paused and people from all over the world came to together as a football family: peaceful, friendly, cordial and lots of great times. Something the soccer world has been missing for many years now.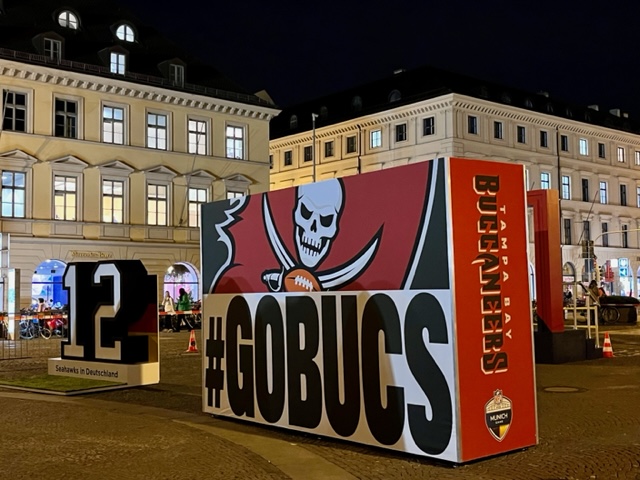 My brother and I are already planning our next football trip and I for myself am currently redecorating, starting my personal football hall of fame.
xoxo