3,000 miles in one week. Insane? Totally! Worth it? Well, it depends. Together with my mom & dad I traveled from Sweden to Norway, exploring the beautiful fjords and mountains. Our route: Malmö – Helsingborg – Halmstadt – Göteborg – Fredrikstad – Oslo – Lillehammer – Mjøsasee -Vinstra – Geiranger Fjord – Skei/Stryn – Flåmbahn – Bergen.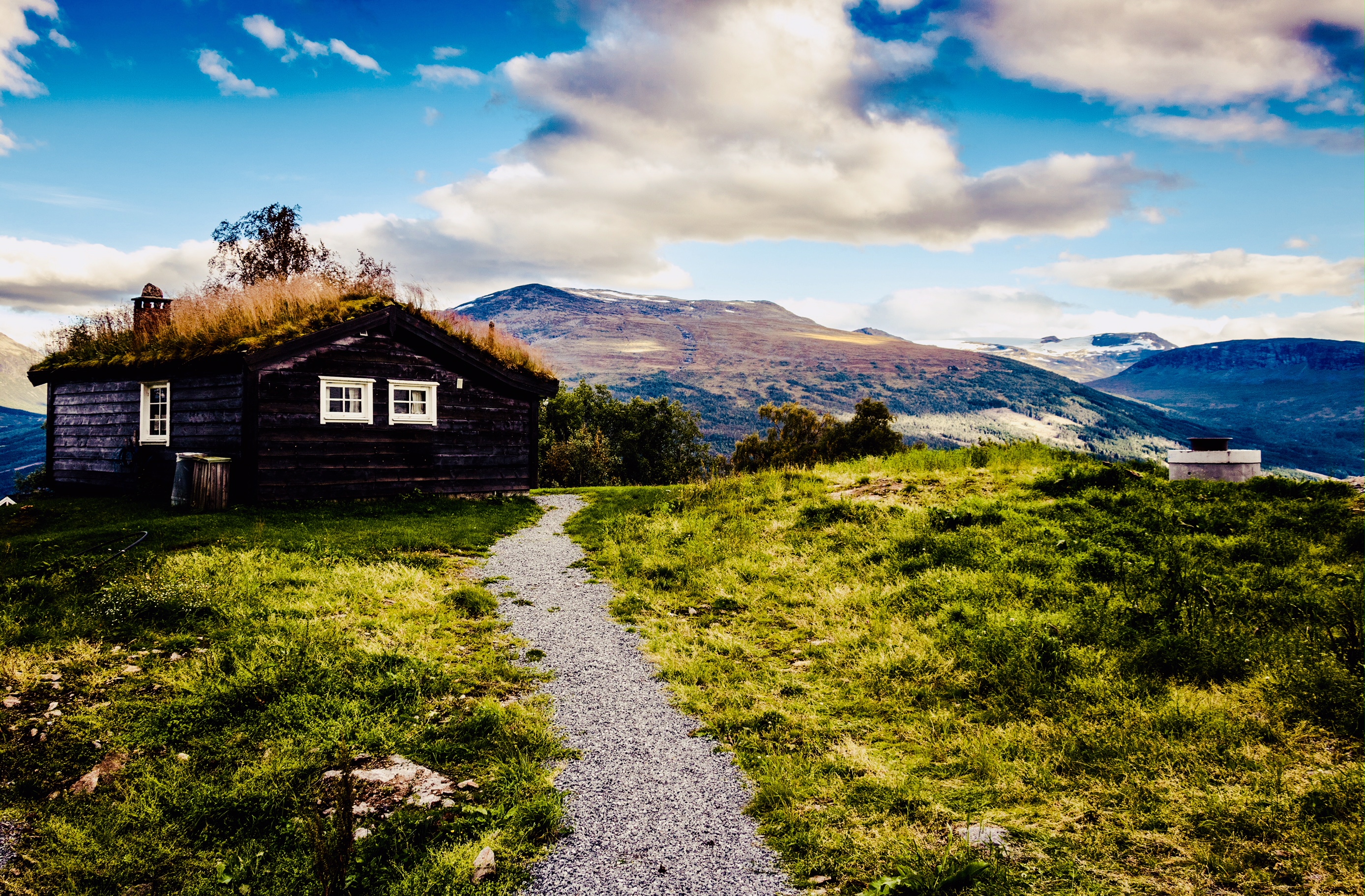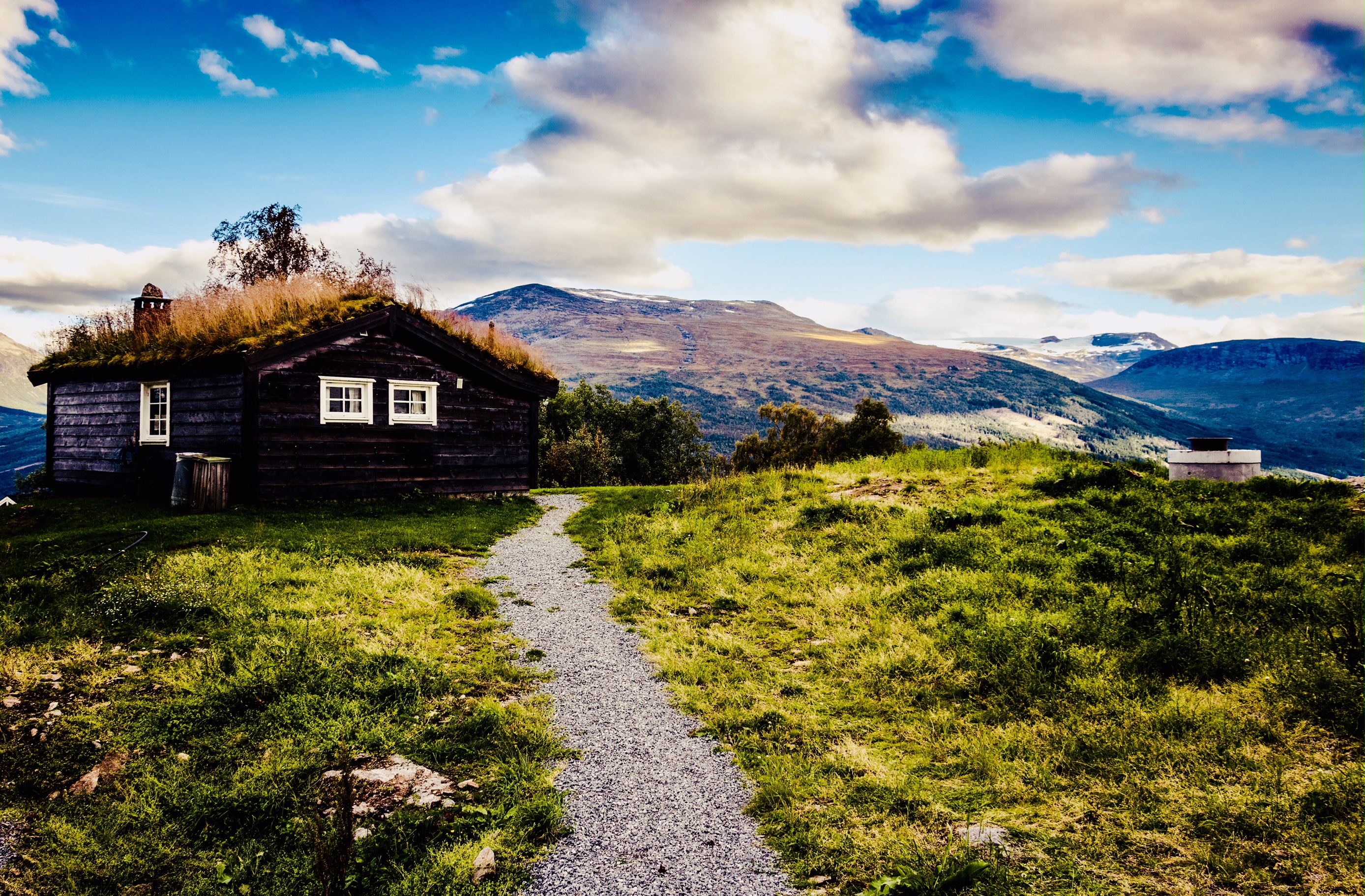 Bergen vs. Oslo
I gotta admit that I wasn't fond of doing any city trip. As an outdoor girl I was more into exploring the beautiful landscape and doing some outdoor activites: biking, running and hiking. Hence, my expectations were pretty low when visiting Oslo and Bergen.
If you ask for my opinion, which city is definitely worth a trip, I would clearly recommend Bergen. Of course, as the capital of Norway, Oslo has more of that big city feel and a long and rich history. And if you are interested in art, vikings and history, Oslo surely is YOUR city.
BUT for me, Bergen has it all. Surrounded by the hills – sorry, living in Munich I cannot really call them mountains – Bergen is more scenic and picturesque. The crowd seems to be cooler and more relaxed as well, more trendy. I really loved these picturesque wooden houses along the seafront as well as the little alleys – all very charming. Just one little downer: it rains A LOT in Bergen. But as you probably know: there is no such thing as bad weather. Only wrong clothing.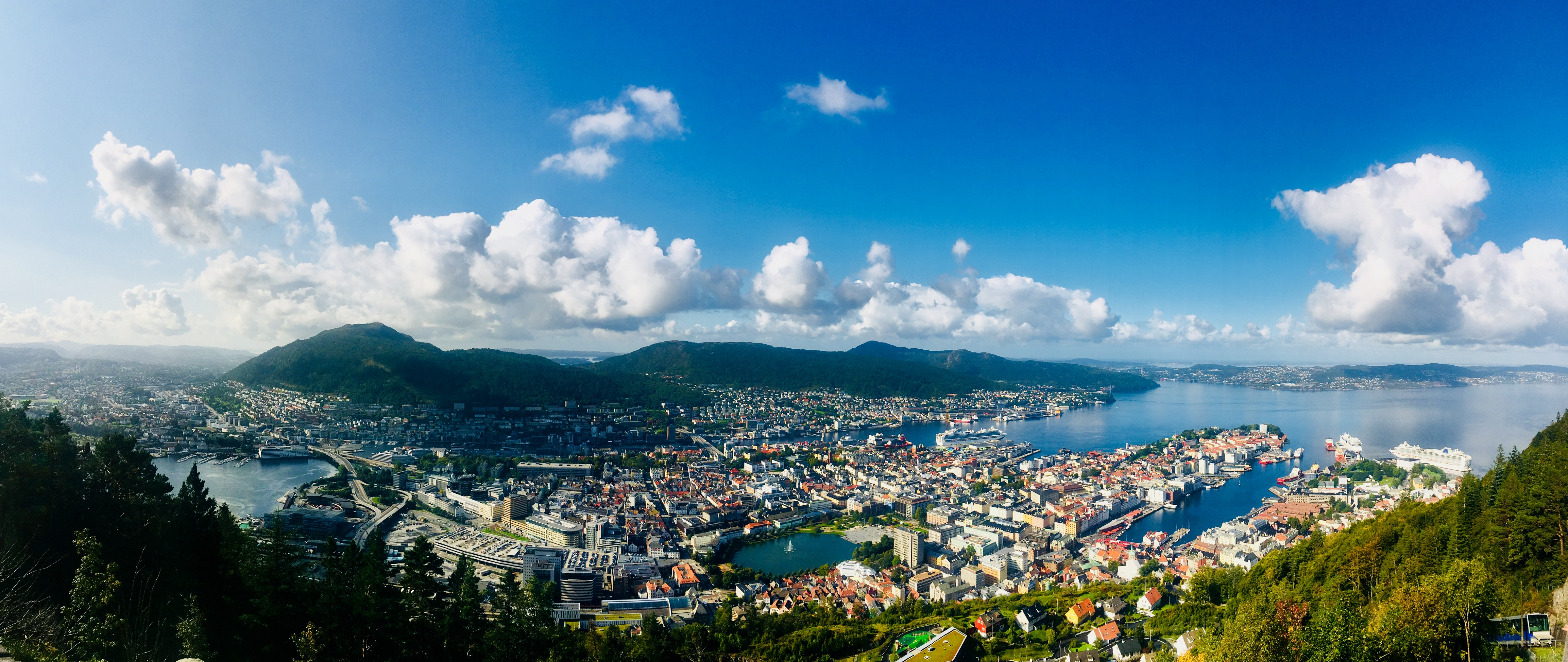 My favorite things to do in Bergen
Hiking Mt Ulriken & Mt Fløyen: Known as the gateway to the fjords, Bergen offers endless hiking opportunities on the seven mountain tops around the city. One of the most popular self-guided treks is the panoramic hike from Mount Ulriken to Mount Fløyen across Vidden (around five hours).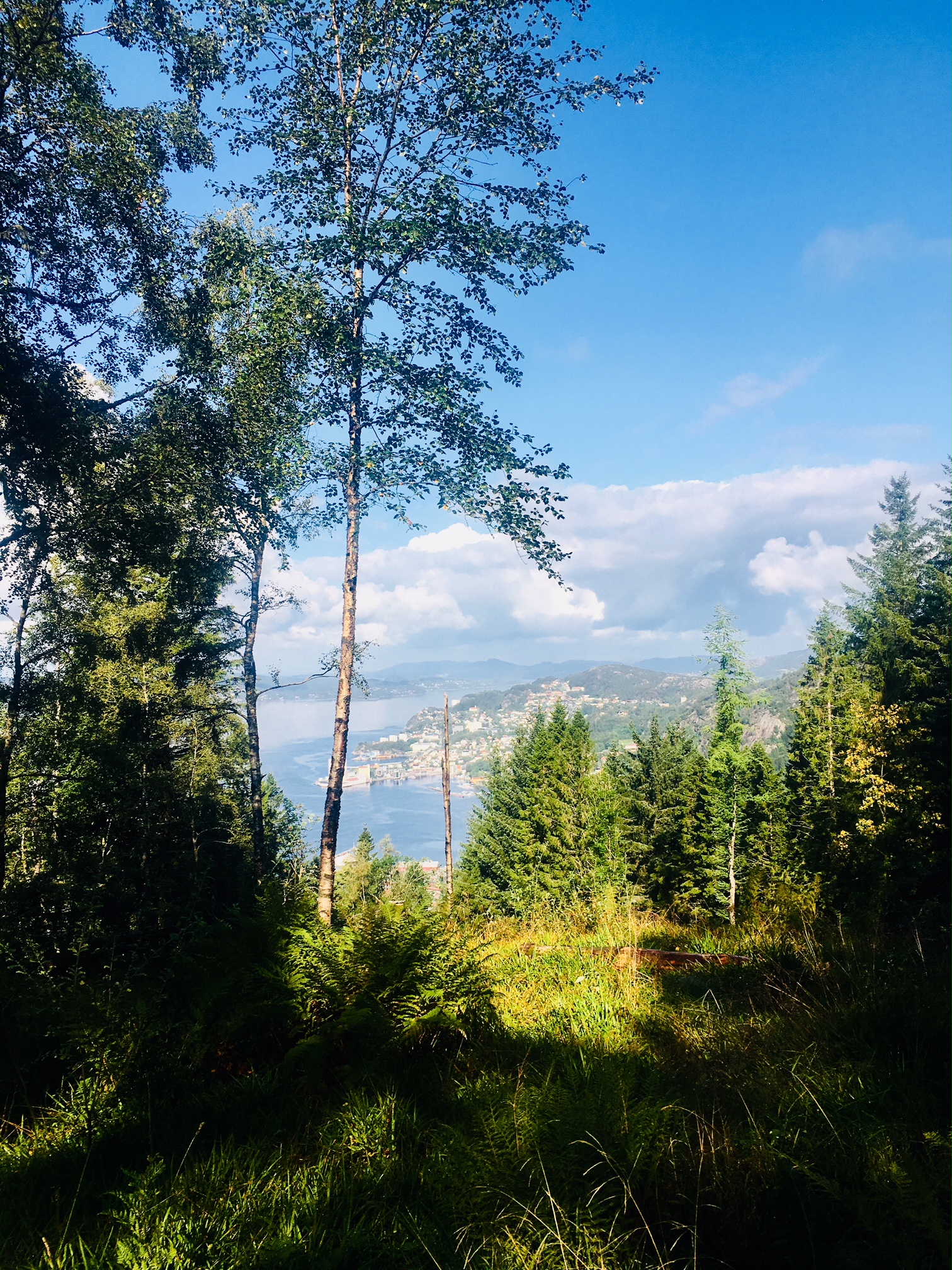 If you want a shorter hike, Mount Fløyen is a good option. You can either start the hike from the bottom of the mountain or take the Fløibanen funicular up and start the hike from the top station.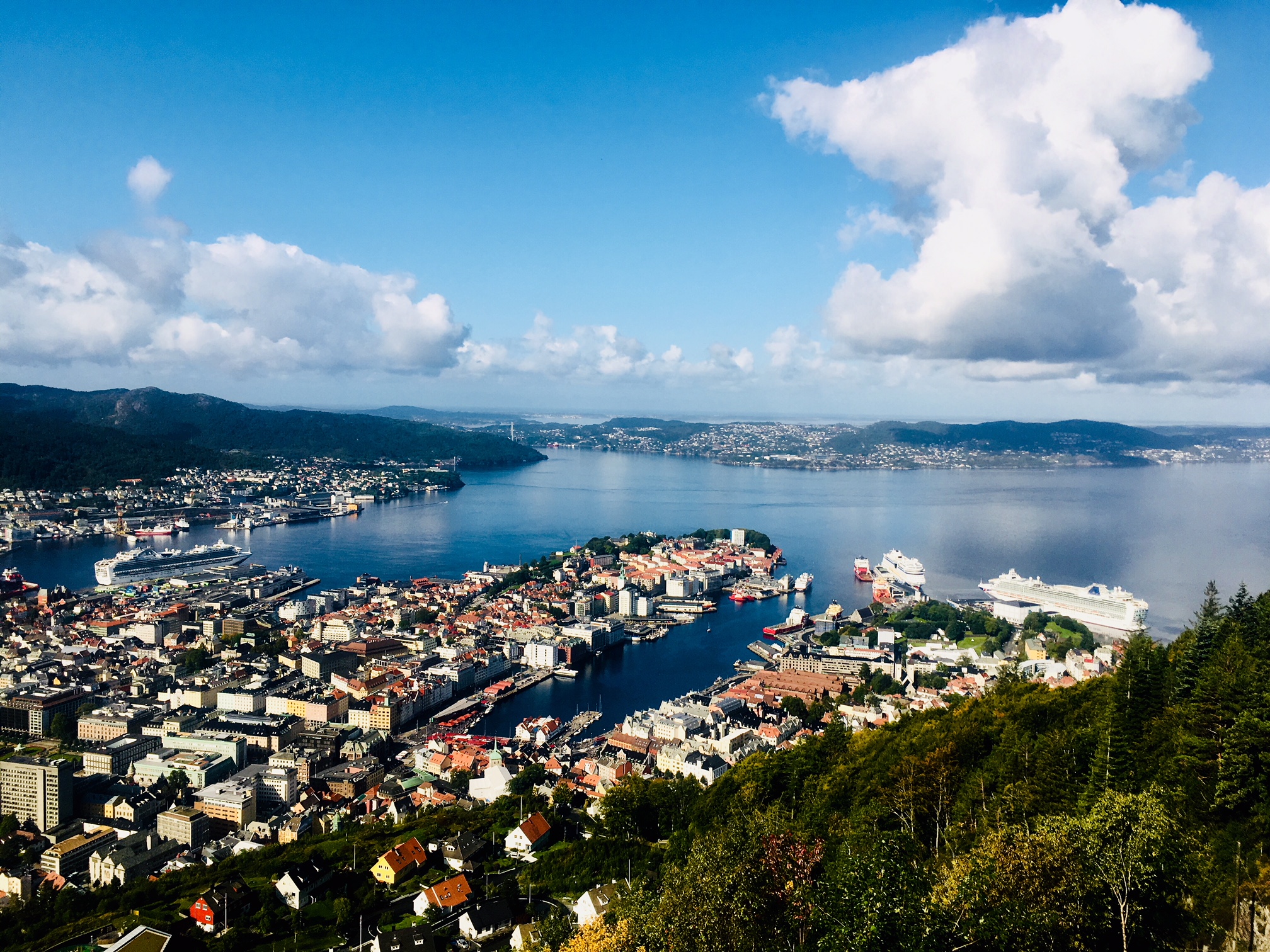 Restaurant tips: I checked out the tips from Marina O'Loughlin and recommend to do the same. Down at the waterfront, at the Bryggen, a complex of tiny alleyways and pavements made from wood, is where you can get to grips with old Bergen (so much so that the area has been given Unesco World Heritage status). It's worth fighting your way through the tour groups and seeking out the likes of local restaurants. – Also, make sure to check out Fish Me at the fish market. I LOVED it.
Fjord Cruise: I can recommend a day trip to the nearby Sognefjorden, the longest of the fjords in Norway and breathtakingly beautiful. For people interested in a more extensive voyage, check out the Hurtigruten. This cruise sets off from Bergen on a daily basis and travels all the way along the Norwegian coast to its northernmost point.
The Fjords of Norway
Well, I am honest: I did not really fall in love with Norway. Somehow I missed the magic from the Bavarian / Austrian / Swiss Alps. Don't get me wrong, the landscape is very beautiful and, depending on the light and setting, you surely have some magical moments. But I was not as excited as I thought I would be.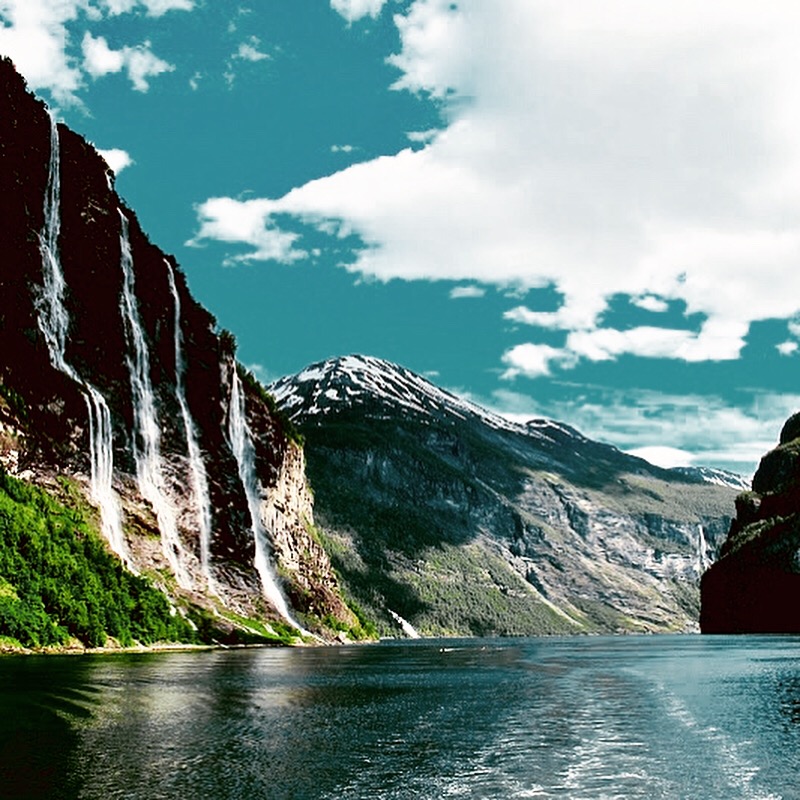 Geiranger Fjord: Geiranger itself is VERY touristy and way too crowded for me. We went there via the "Trollstigen mountain road", which is an absolute must-see attraction. We did not go to Trollstigen directly, but drove part of the 100km mountain pass. The road opened in 1936 and is a testimony to superb engineering and construction skills using the simplest of tools from the hard thirties. Definitely worth a photo stop.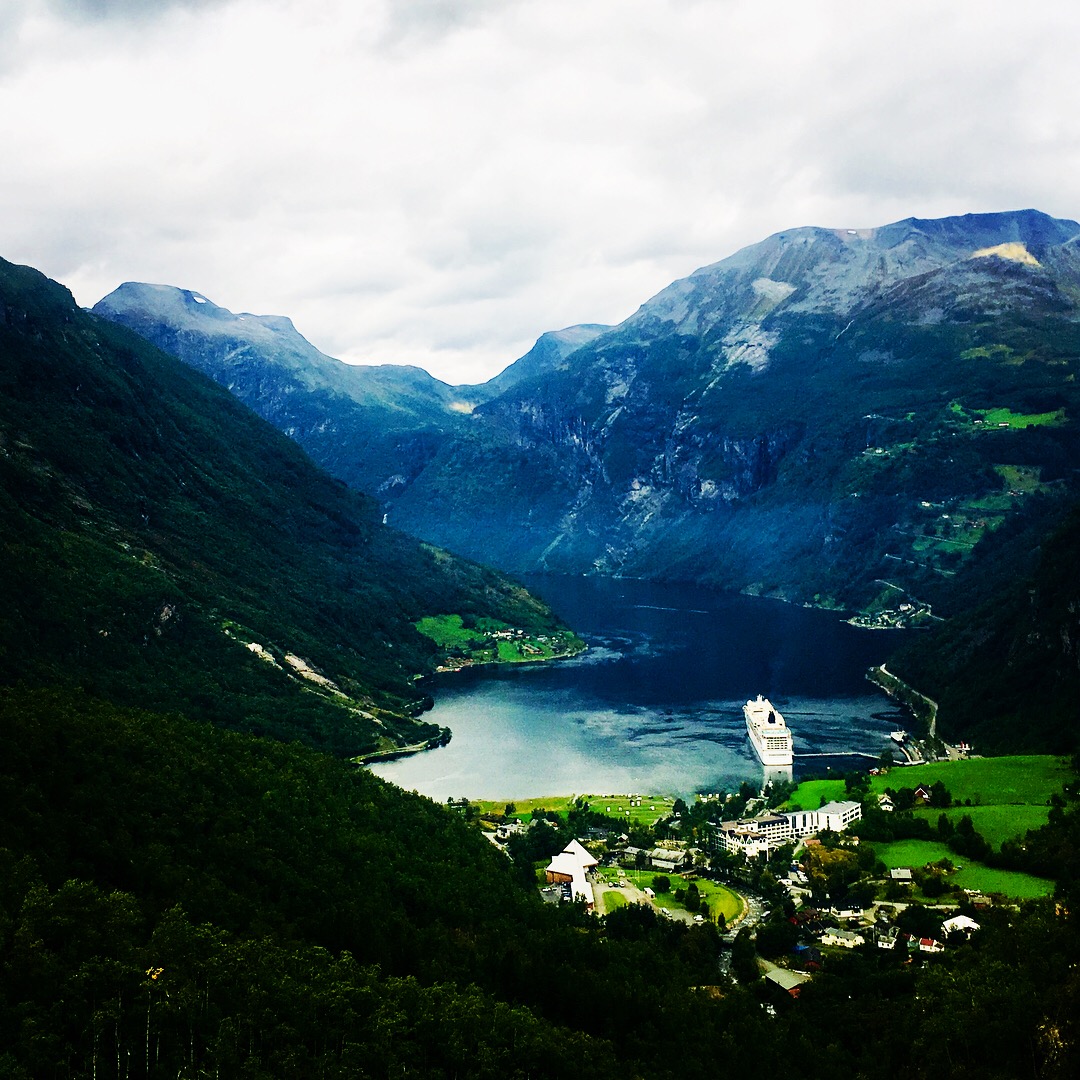 I don't think I would go on another ferry ride, though. It was just a one-hour trip from Geiranger to Hellesylt and too touristy for my taste. Me personally, I would simply stay in Stryn at a friend's house, go biking & hiking to Geiranger and then do a kayak tour on the fjord. But, I do admit: the Geiranger fjord is one of the most gorgeous fjords in the world – that is for sure.
Sognefjord: This one I REALLY liked. The Sognefjord, situated in the middle of Fjord Norway, extends all of 204 km inland and contains some of the wildest and most beautiful scenery in Norway. National Geographic Traveler magazine has called this area "the world's most iconic destination". I would not go so far, but it was one of my highlights in Norway.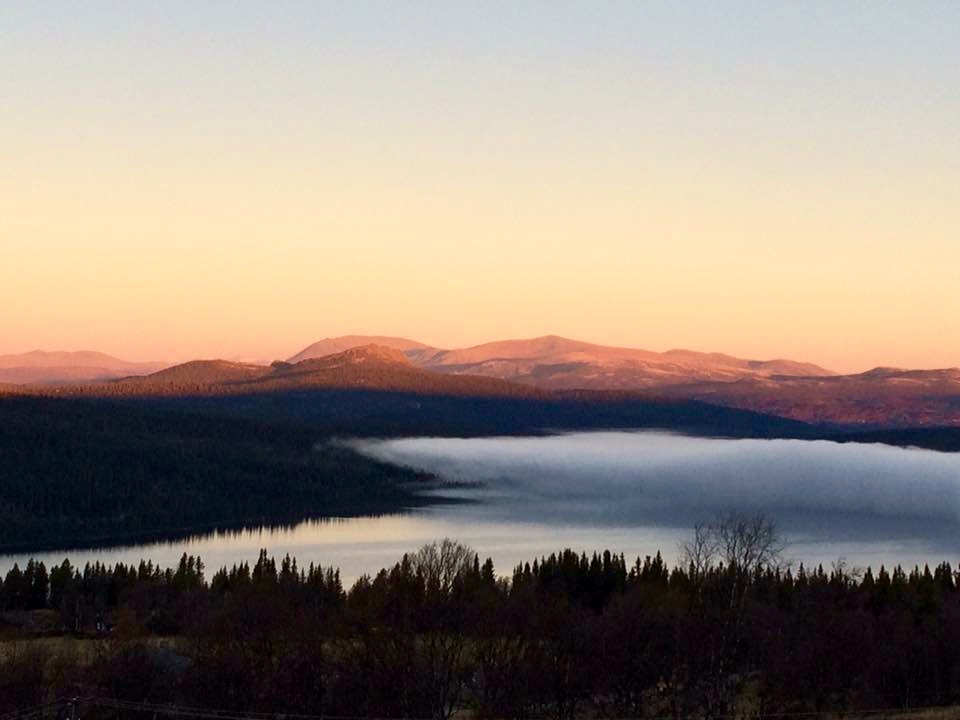 Gålå
This was probably my favorite area: staying in a mountain hut, drinking hot chocolate, waking up to a magical sunrise, surrounded by nothing but a pretty lake and great nature. Gålå is a Norwegian resort in the district of Gudbrandsdalen, catering for both winter and summer leisure activities. However, it is definitely more popular during winter season, especially for cross-country skiing.
Hence, you can really enjoy some quiet and peaceful moments during late summer season. My personal recommendation: rent a nice cabin for a week and simply live the Norwegian kind of lifestyle.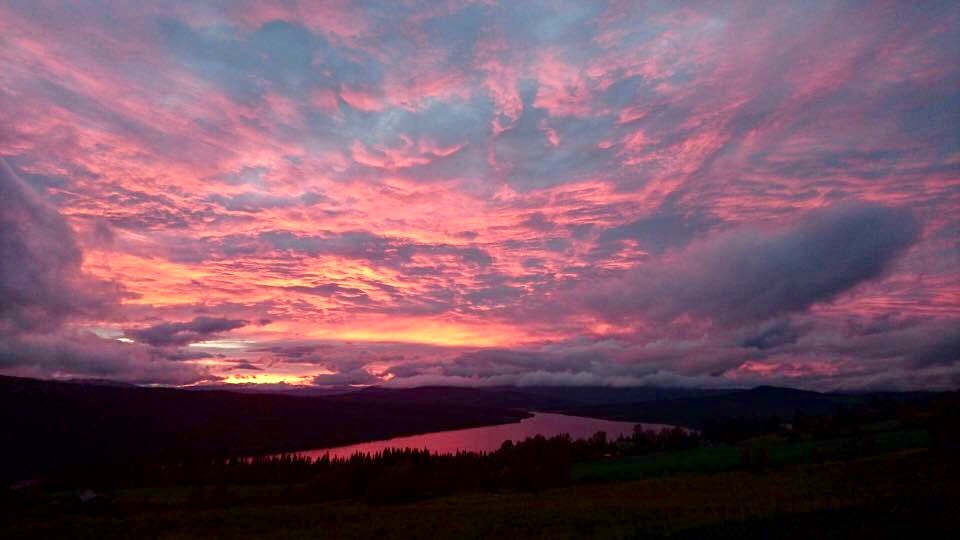 Flåm Railway
The Flåm Line is a 20.2-kilometer long railway line between Myrdal and Flåm in Aurland and has been described as one of the most beautiful train journeys in the world. Again, for me personally, the glacier express in Switzerland is far more magical, but you do get to see some picturesque houses and waterfalls during this little train ride, stopping at Kjosfossen waterfall. At this tourist stop you get to see the Huldra, an elusive forest spirit from Norse mythology, singing her song to the tourists. According to local folklore, she lures men into the woods to seduce them.
Is the train ride worth it? If you plan on traveling from Flam to Bergen, then this little stop is definitely worth it.
Make sure to take along some delicious Norwegian pastry. Darn, I almost got addicted to these sweet, little things.
All in all, yes, I was a little disappointed. It probably was insane to travel that far within such a short period of time. Make sure to schedule in at least three weeks when exploring this country so that you can actually enjoy it.
However, some day I will definitely go back visiting my friend Tobi, going on some awesome MTB tours over there. But I would also love to explore the north, the Lofoten and Norwegian Alps, trying to uncover some real mountain magic – hopefully.
xoxo
photo credits: Munich Mountain Rebel