"Time grabs you by the wrist, directs you where to go. So make the best of this test, and don't ask why. It's not a question, but a lesson learned in time. It's something unpredictable, but in the end it's right. I hope you had the time of your life." (Green Day) – At the Swissalpine Irontrail 2018 I definitely had the time of my life. I initially had different plans, taking along one of my readers, wanting to run a new PR at the Swissalpine H21 in Davos. Well, since I got stood up by my reader Maria on Thursday night, I had to rearrange everything. And as it turned out, it was one of the best experiences ever.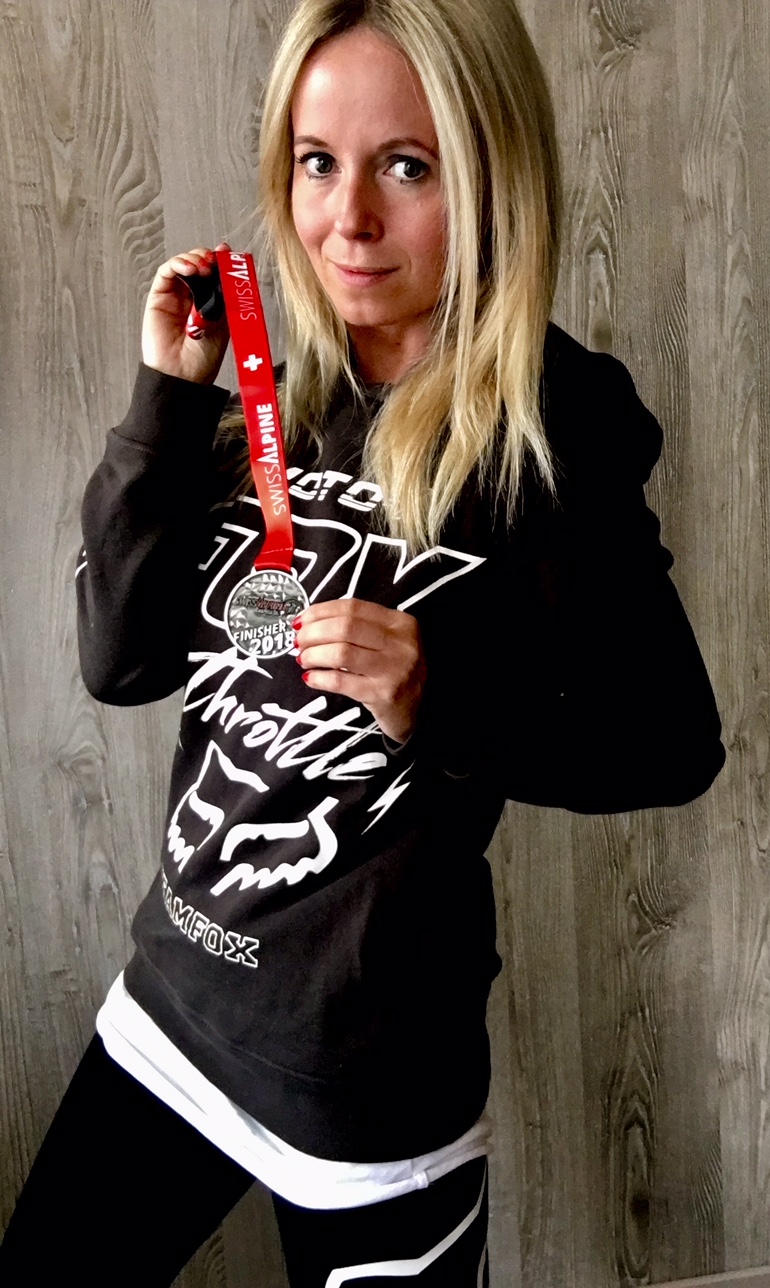 Trail running for beginners
One of my best friends asked her husband to join me on this trail running adventure. René spontaneously took off half a day at work and decided to hit the road, meeting me in Davos. I have never run a competition with a friend before. Nor with a friend who is a total newbie, not working out AT ALL. René and I were both like: "What the heck – let's just have a blast together." We did not think, we did not make any plans. Well, that is not all true. I actually put together a little schedule for the H21, setting a time limit, but screw this.
The H21 is generally a pretty easy, relaxing hike. You start at Davos Platz, hike to the Stafelalp, climb up the Chörbsch Horn, run to the Strelapass and back down to Davos via the Strela Alp and Schatzalp. (21.3km │ +/-1074m)
I would say it normally is a 5-hour hike. I already ran this tour in the end of May, having to take many detours due to loads of ice and snow. Back then it took me over four hours, since most of the trails were still covered with snow and I had no clue where to go, needed to take several detours crossing huge ice fields.
Thus, I actually wanted to run this tour in about 3 hours. Well, screw any plans. In the end, it was so worth it.
And you wanna know why? I took along a very good friend who hasn't been into any outdoor sports before, who does not train, who does not hike and who does not run. René has been playing soccer for many years and is also into Mountain Biking – but only sporadically. Thus, he only has a certain minimal fitness. And running in alpine regions surely is a challenge when you have NEVER ever done it.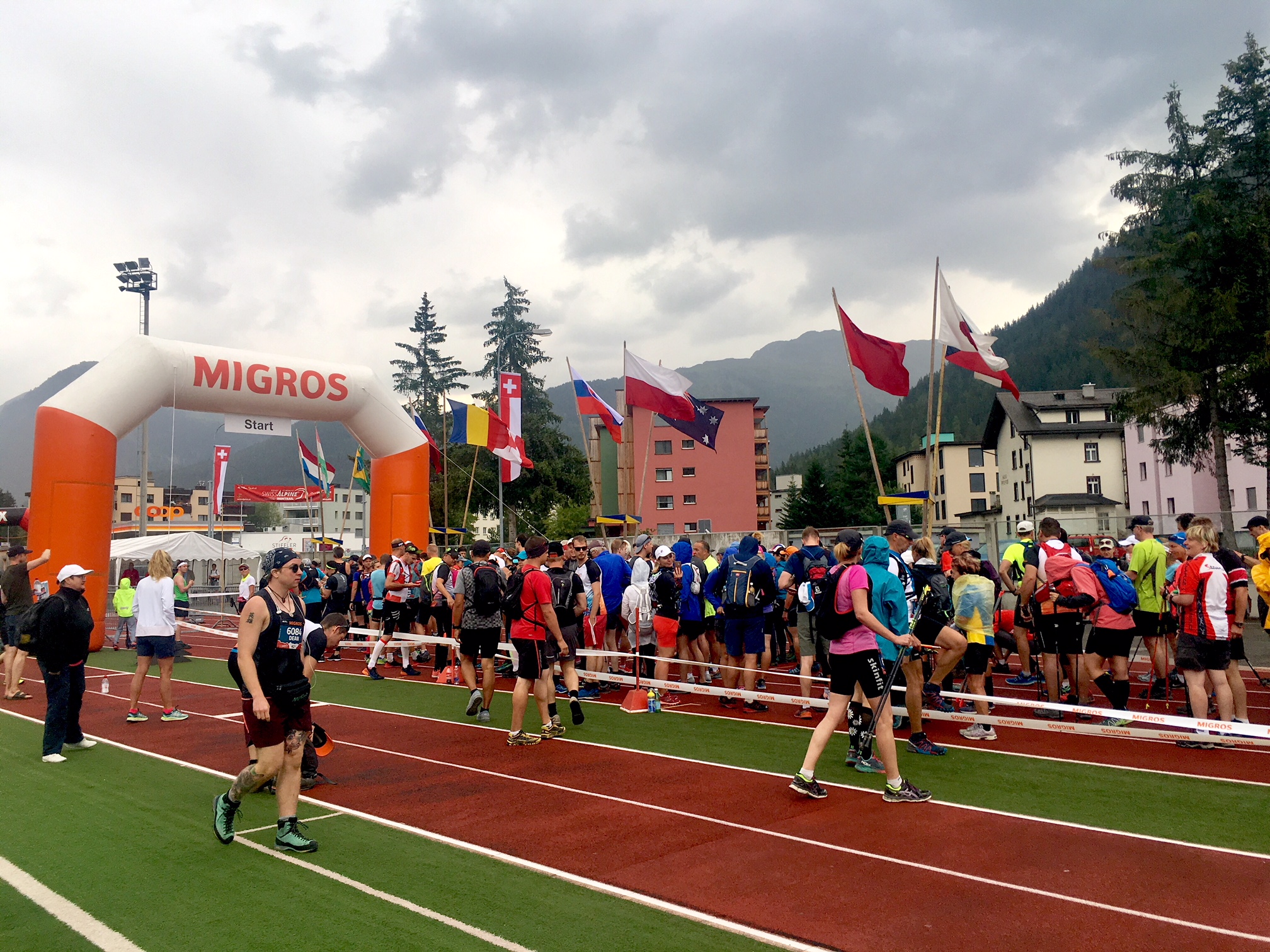 1st stage from Davos Platz to the Stafelalp
Boy, I was so happy that we started during a rain shower on Saturday morning. The day before was just way too hot for me. We took it pretty easy in the beginning till we reached a nice hiking trail in the forest. I tried to give René some advice for steeper parts and gave little tips regarding his technique so that he could go easy on his strength.
The summer hiking trail to the Stafelalp is just so incredibly beautiful that I just wanted to run. And guess what: René started running as well. That was probably one of the best parts of the whole competition. Seeing my friend running up the mountain, jumping over stones, crossing bridges, smiling and having fun. I will never forget this huge smile on his face. His first steps in trail running. Hence, we reached the first post after 90 minutes getting something to drink. I was so happy! WE were happy!
2nd stage from the Stafelalp to the Chörbsch Horn
I think I call it "René's worst nightmare". I gotta admit: when you never hike and are not used to alpine regions, the ascent to the Chörbsch Horn can be pretty challenging with its steeper passages. René was definitely leaving his comfort zone, wishing it would end. There was one point when I felt really bad and questioned myself. Was I reckless taking him along, was it irresponsible?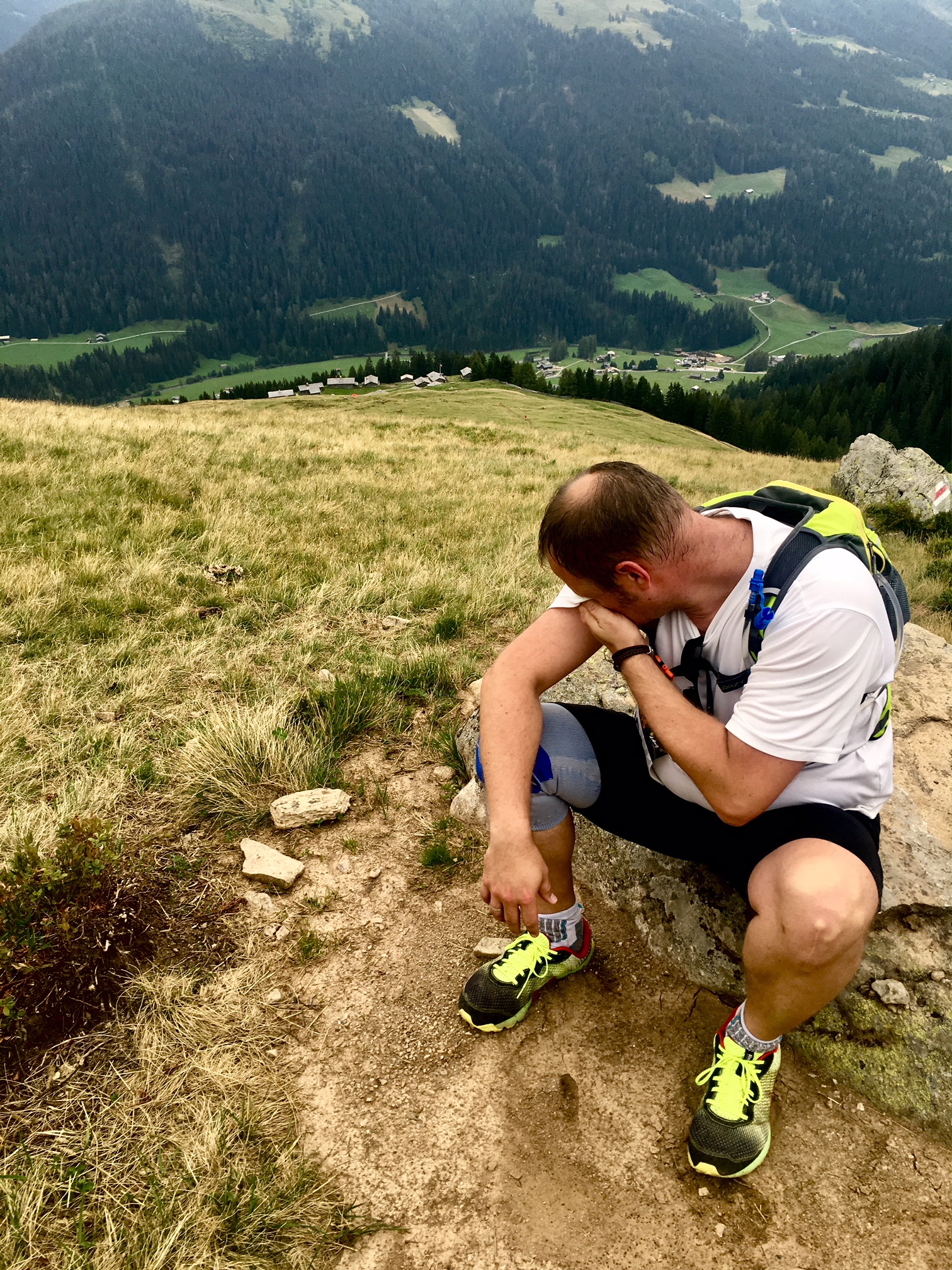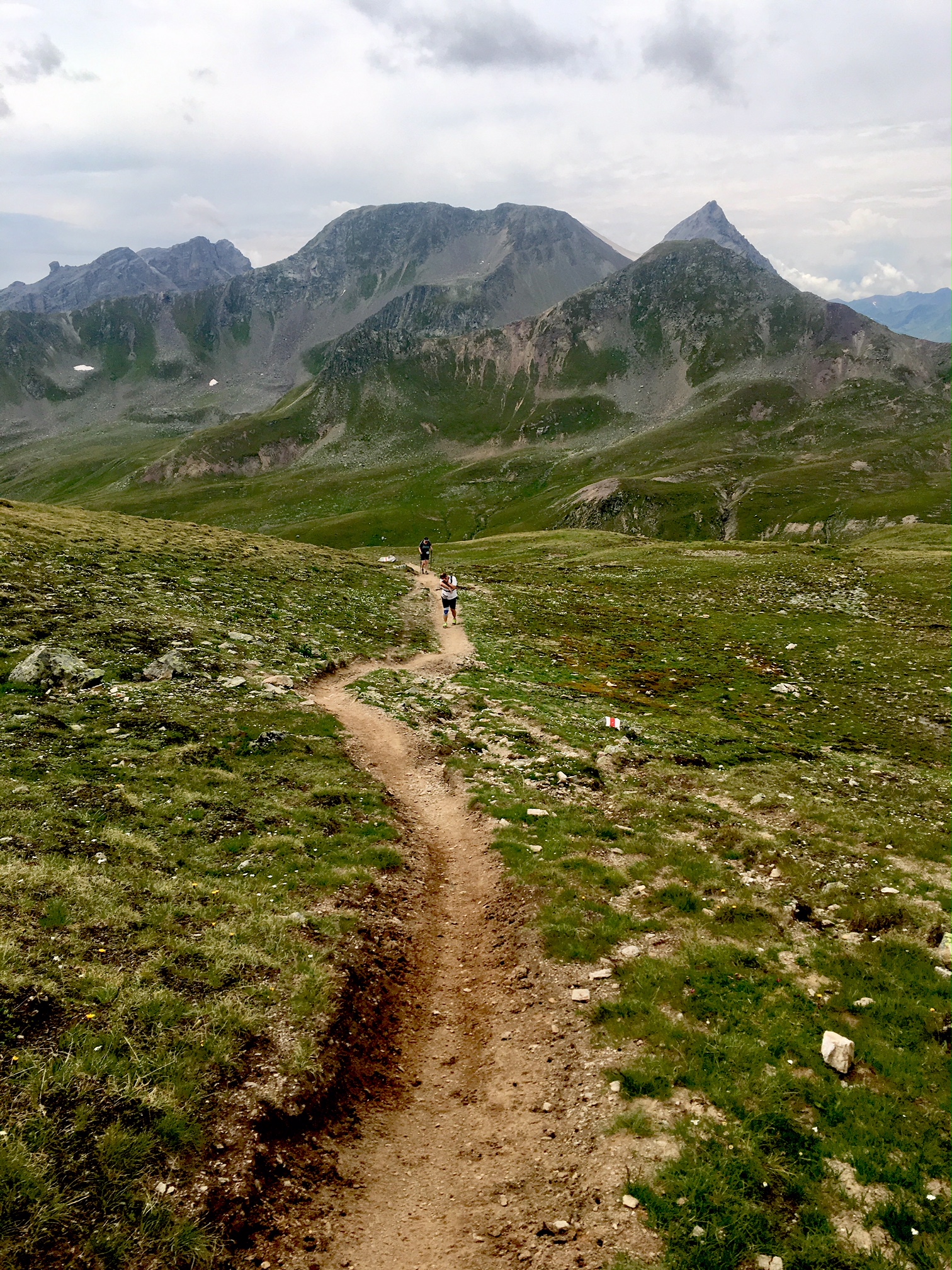 We went up very slowly and took many breaks in between. René was definitely going beyond his limit but I made sure it was never too much and that he could manage it. I am pretty sure, during this stage, he probably cursed me several times. Which is totally alright. He can be so proud of himself that he managed it. It took about two hours to reach the Chörbsch Horn, but honestly, time was not of the essence. I wanted René to enjoy it! Then, at the Chörbsch Horn we took another little break, taking some beautiful pictures.
3rd stage from the Chörbsch Horn to the Strelapass
This is actually my favorite route, totally loving the trails. I just needed to run, wanted to jump, to play, to have fun. Thus, I just went and ran for a while. Only for a little bit 'cause I wanted to finish the race together with my friend. But for those of you who run, you will LOVE it. It's playful, very easy, with breathtakingly beautiful views. When you are in Davos, make sure to try it.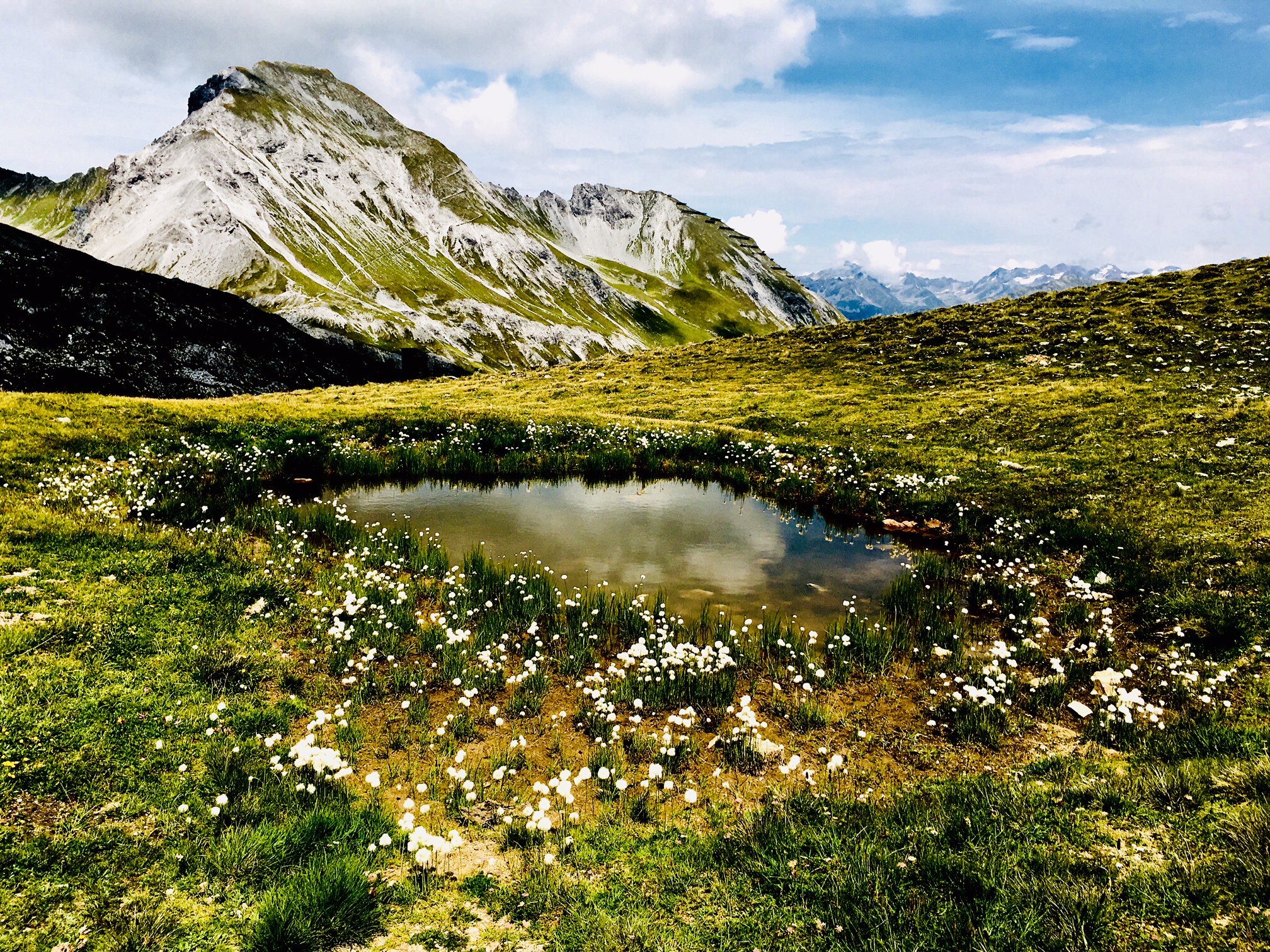 René was at his lowest point and I knew that if he was giving in now, he would not make it. This was the only time I pushed him, helped him to get out of this runner's low. I mean, every runner knows this feeling. You have two choices: either give in and give up or overcome it, gain new energy and finish it. I looked at him and he told me he wanted to finish it. He maintained good circulation, his muscles weren't shaking. Thus, I gave him an energy bar and pushed him just a little bit till we reached the Strelapass. It was good!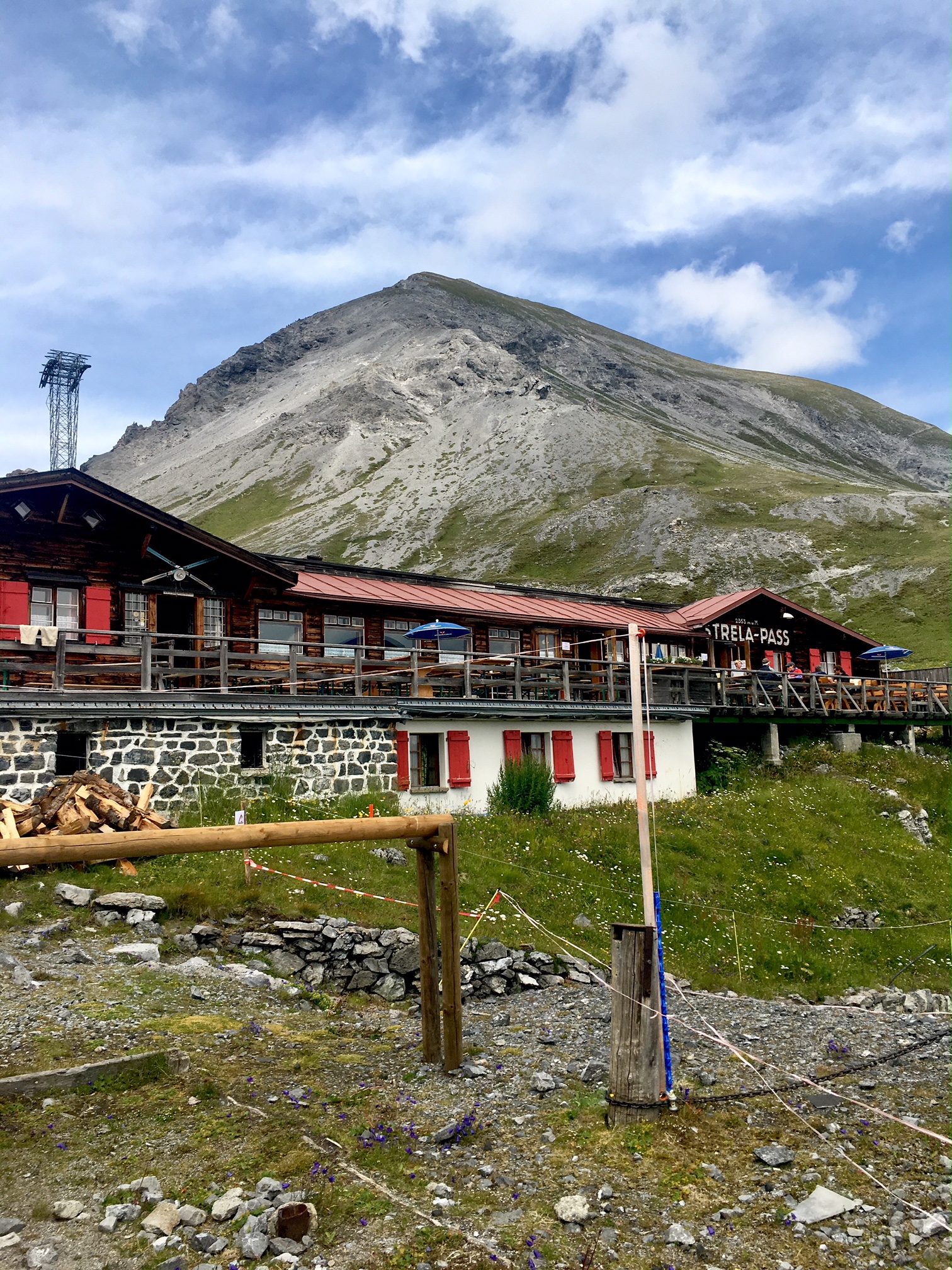 Last stage from the Strelapass back to Davos, via the Schatzalp
At the Strelapass we took a longer break. Seriously, picture this: someone who is neither a runner nor a hiker, not used to alpine terrain, just did this tour, left his own comfort zone and took out all his strength. Everyone should cheer for him – I am so darn proud of him. And between us, he was actually fitter than he gave himself credit for.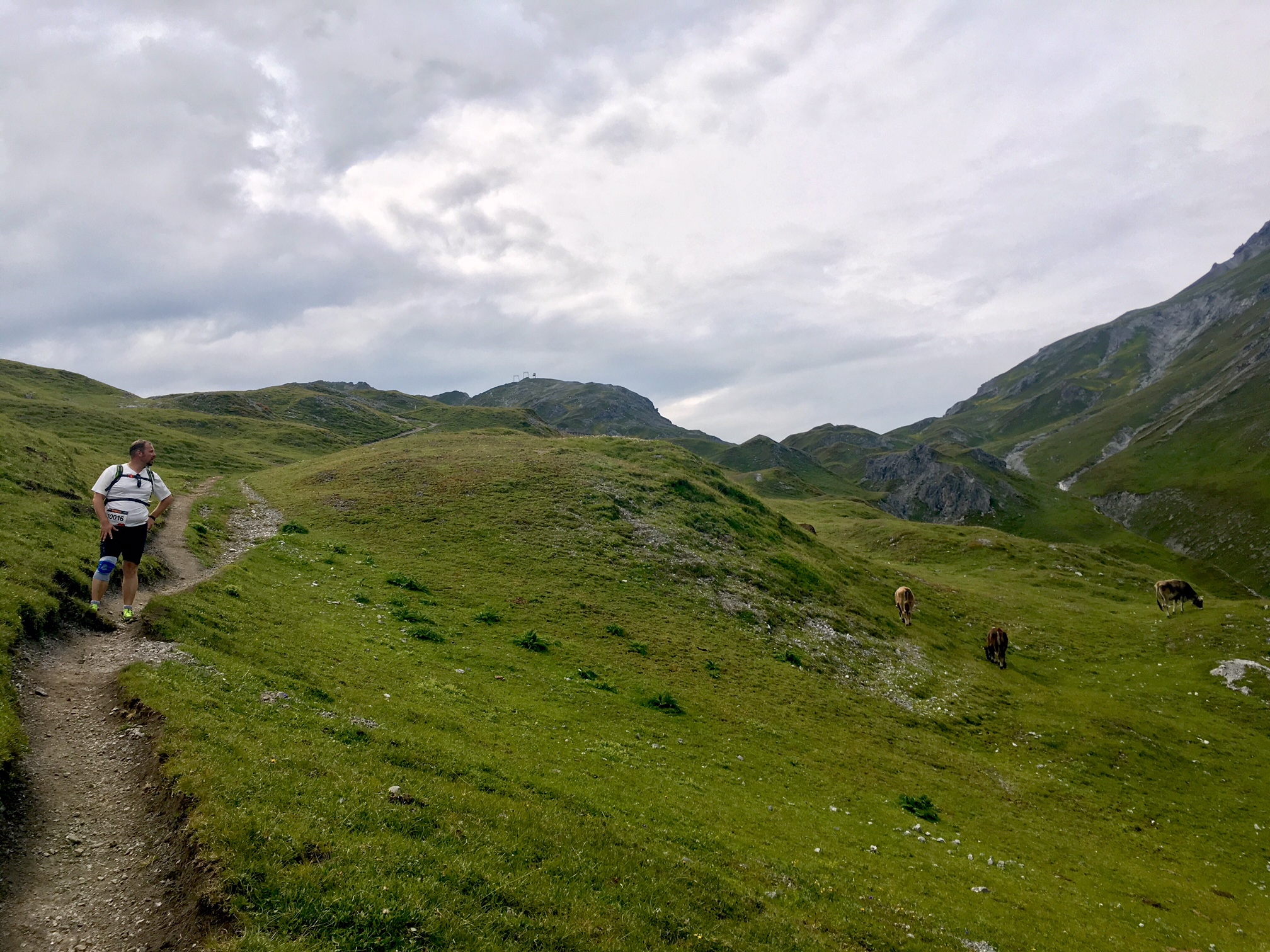 The last 5k back down were tough, though. René had to undergo several knee surgeries in his past so that the steeper descent from the Strelapass was pretty challenging. But he is a quick learner, using the right technique going back down. I could tell that he had just one goal: reaching the finish line, wanting it to end soon. I could feel his pain.

Before reaching the finish line, he took out all the power and strength he had left and just ran. Together we freaking ran through the cheering crowd and finished it together. He did it! Finish time: 6:49. For those of you who now want to judge it: don't you dare! For me, it was one of the best running events ever. Participating in the Swissalpine Irontrail 2018 with a good friend. A friend who has never done something like this but was eager to try it because he is friends with a crazy outdoor girl like me. René freaking rocked and he can be so proud, showing the medal to his wife and daughters back home!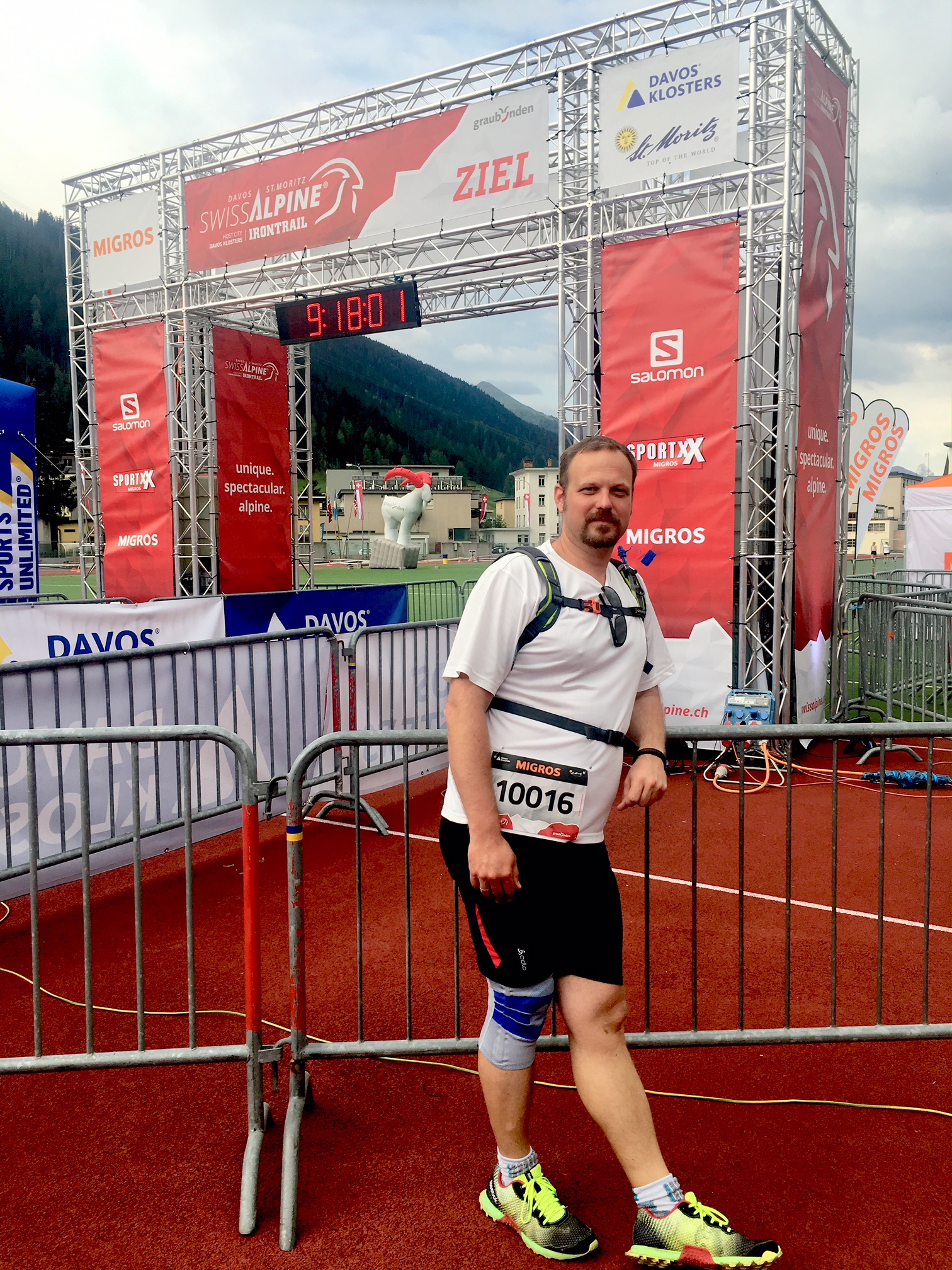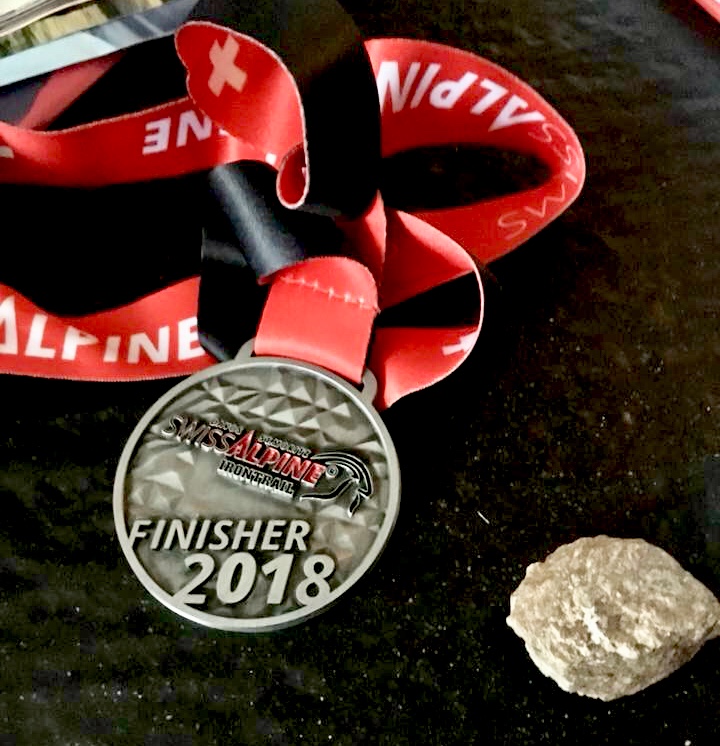 So, as you can see: no matter how old or how fit you are, just get out there, enjoy the great outdoors, walking, hiking, running or biking the trails. Just have fun! René is living proof how much fun it can be leaving your comfort zone, enjoying mother nature. Running the Swissalpine Irontrail 2018 with a friend was much better than doing it by myself, wanting to run a new PR.
Special thanks to Tina and René for being such awesome friends. It's the little things in life that matter – my friends are my family! Hence, I spontaneously went on a little road trip with René back home to Munich, instead of staying in Davos. Tina and René: You are one of those people who make my life better just by being in it. Love you!
xoxo
photo credits: Munich Mountain Rebel