ADVERT
(click here for English summary)
Für mein Mountainbike und Trailrunning-Training übernachte ich jeweils im Sporthotel Grischa und muss ehrlich sagen, dass ich das Hotel auch privat großartig finde. Generell brauche ich keinen übertriebenen Luxus, sondern möchte mich einfach nur Zuhause fühlen. Da ich meistens alleine reise, bevorzuge ich gemütliche Einzelzimmer zu einem fairen Preis; sauber und komfortabel. In der Regel ist man allerdings gezwungen, ein Doppelzimmer zur Einzelnutzung zu buchen oder man erhält ein Einzelzimmer, was gerade mal so groß und komfortabel ist wie eine Abstellkammer. Sehr, sehr uncool. Nicht so im Grischa. Da ist wirklich für jeden etwas dabei: für Singles und Alleinreisende, Pärchen und Familien.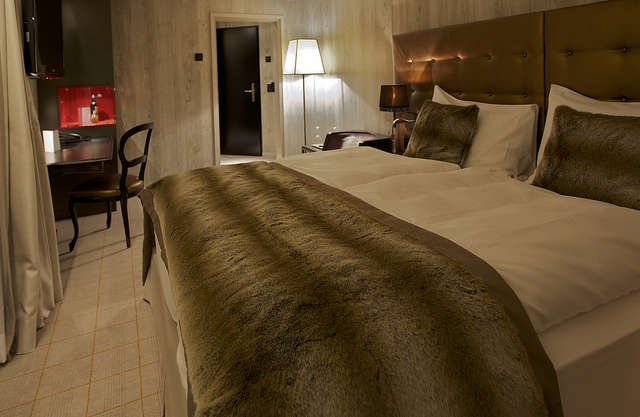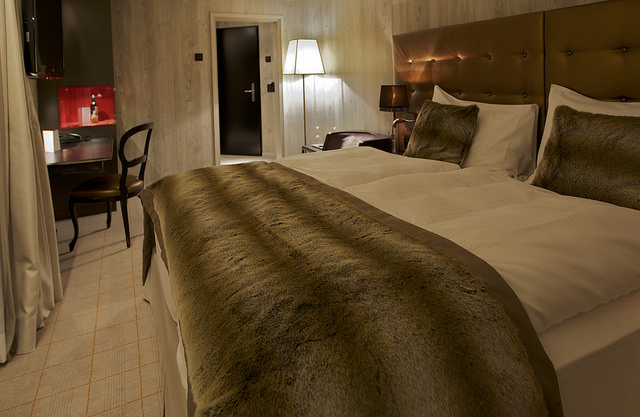 Die Zimmer im Grischa
Ich selbst habe jeweils in der Suite Bocktenhorn übernachtet und war rundum zufrieden: extrem geräumig, ein großes Badezimmer mit Dusche und Badewanne, zwei Balkone, ein großer Wohn- und Essbereich und ein schöner Ankleidebereich im Flur. Für eine Person fast schon zu groß, wenn man bedenkt, dass ich die meiste Zeit eh draußen in der Natur verbringe. Von der ersten Minute an habe ich mich wie zu Hause gefühlt.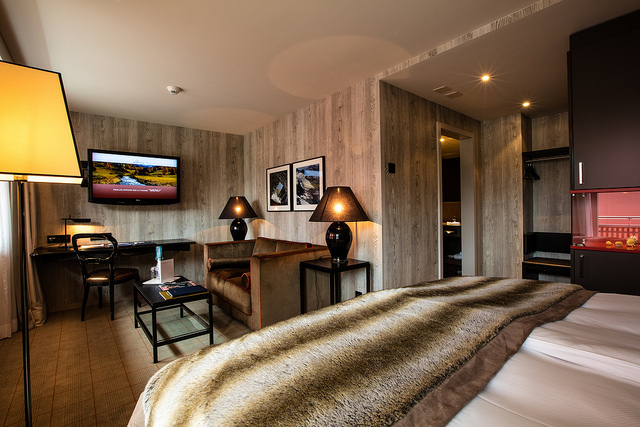 Vor allem das Bett war großartig. Dadurch, dass ich extrem viel unterwegs bin, ist das für mich ehrlich gesagt mit am wichtigsten. Es gibt nichts Schlimmeres, als verspannt aufzuwachen. Schließlich liebe ich den Outdoor-Sport, um mich eben komplett zu entspannen und abzuschalten. Auch die Kosmetikserie von Rituals war eine Punktlandung. Ich versuche immer mit so wenig Gepäck wie möglich zu reisen, was auch Kosmetik- und Hygieneartikel betrifft. Wenn ich weiß, dass ich im Hotel eine gute Bodylotion habe, mit der ich mich vor dem Schlafengehen einreiben kann, bin ich happy.
Trotzdem habe ich mir während einer Hotelführung auch die anderen Zimmer angeschaut und muss sagen, dass ich wirklich ganz besonders von den Einzelzimmern begeistert bin. Der gleiche Standard und Komfort wie bei den anderen Zimmern und auch nicht zu klein.
Was mir zudem gut gefällt ist, dass jedes Zimmer einen eigenen Touch hat. Im gesamten Hotel findet man außerdem sehr schöne Naturaufnahmen, die der Inhaber selbst fotografiert hat. Das gibt dem Ganzen eine persönliche Note und passt auch richtig gut zu einem Sporthotel.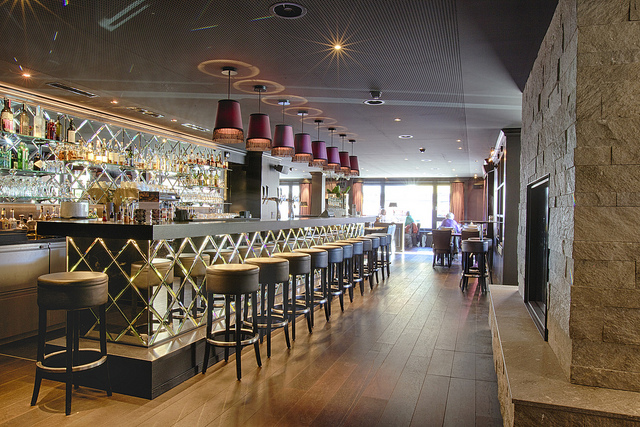 Kulinarisches
Auch hier erfüllt das Hotel wieder nahezu jeden Wunsch. Ob chinesisch, ausgefallene Showküche, gute Hausmannskost oder ein erstklassiges Käsefondue, das Grischa verfügt über fünf unterschiedliche Restaurants, so dass kaum ein Wunsch offen bleibt. Auch das Frühstück kann sich sehen lassen.
Ganz egal, wonach einem ist, ob man es lieber süß oder herzhaft mag, die Küche ist ausgezeichnet. Ich persönlich hab genau zwei Schwächen: Burger und Schokoladenkuchen. Beides auch im Grischa eine exzellente Wahl.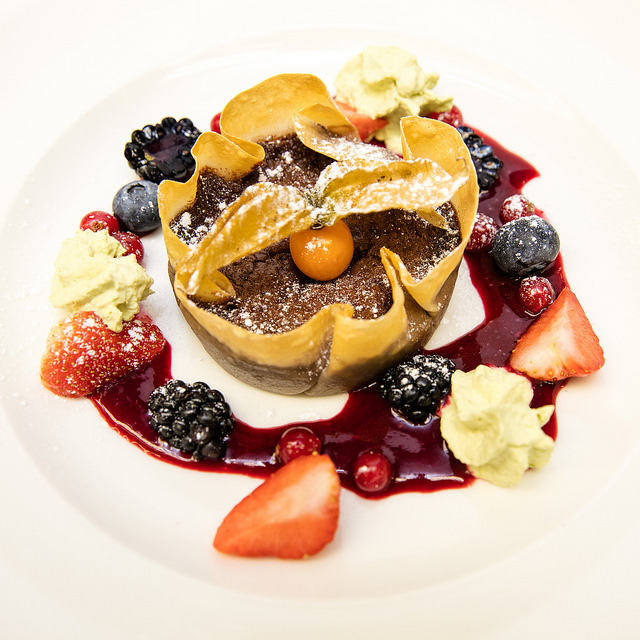 Übrigens ist es ganz angenehm, abends nach einer Biketour draußen auf der Terrasse oder in der Bar zu chillen. Die Atmosphäre hat mir gut gefallen und das Publikum ist wirklich sehr lässig.
Zusammenfassend kann ich sagen, dass es ein sehr gutes Hotel ist. Vom tollen Extra-Service für MTB-Fans hatte ich ja bereits berichtet. Der Wäscheservice, die persönlichen Tourentipps und der Transport-Voucher sind top. Das Einzige, was ich eventuell manchmal vermissen würde, wäre ein hausinternes Schwimmbad, da ich nach einem harten und anstrengenden Lauf gerne etwas Schwimmen gehe, um zu entspannen.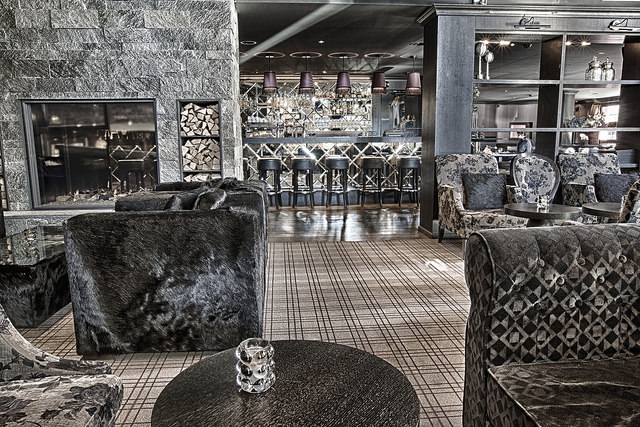 Für zwei Nächte habe ich 360 CHF bezahlt.
xoxo
photo credits: Grischa – Das Hotel Davos
——————————————————————————————————————
English Summary: Accomodation Grischa – DAS Hotel Davos
For my mountain biking and trail running training in Switzerland I stayed at hotel Grischa – a very accommodating sports hotel. Since I mostly travel by myself, I always need to book a double room for single occupancy, which is actually quite annoying. But at the Grischa they also offer spacious, comfortable single rooms for active outdoor enthusiasts like me.
Generally, they have different rooms for almost anybody: families, friends, singles, couples, business travelers. I was very surprised by the variety and the unique features of each category. My personal highlight: the sleeping place. Since I travel a lot, I really need a comfortable bed in order to relax and have a good night's sleep. Let me tell ya: I slept like a baby – no tension in my back, neck or shoulders, extremely cozy. Almost as great as my boxspring bed at home.
Also, I loved the bathrom amenities. Most of the time I love to travel light, leaving loads of stuff at home, including toiletries. Hence, I highly appreciate it when a hotel offers high quality body lotion so that I can have my evening beauty routine. At the Grischa they collaborate with Rituals, which is excellent. Going to bed with smooth, soft skin, smelling good – what else do you need?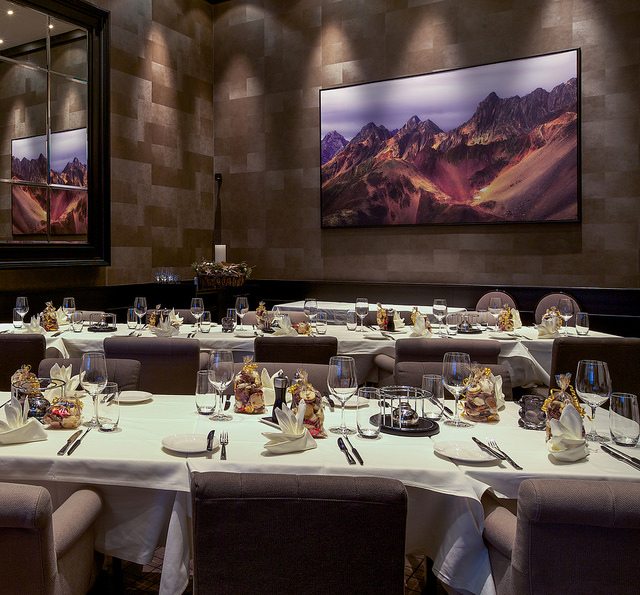 Cuisine
You can really spoil yoursel at the Grischa, choosing from five different restaurants. Whether you prefer Italian cuisine in an stylish ambiance, specialties from the grill, seasonal delicacies or authentic Chinese cuisine, they have it all, always offering the best quality. My personal favorite: burger and chocolate cake. Sorry, but after a long run, I ALWAYS crave either a burger or chocolate cake; cannot help it. – My personal tip: enjoy a sundowner on their terrace after a nice bike ride. You will love it.
All in all, it is an excellent hotel, which I would always book myself, especiall when I take my bike with me to Davos. Thumbs up!