*ADVERT*
The Grand Hotel Kronenhof is one of the most splendid hotels in the Alps. This heritage-protected luxury-class establishment is located in the heart of the idyllic Engadine village of Pontresina, only six kilometres from St. Moritz. The only 5-star superior hotel in the village, it boasts some 112 spacious rooms and suites as well as the large and well-equipped Kronenhof Spa and several very notable restaurants.
I was cordially invited to stay one night at the hotel in order to explore charming and elegant Pontresina. It was the beginning of my personal Swiss fairytale and I could not wait to get out of my hiking gear, changing into one of my pretty dresses.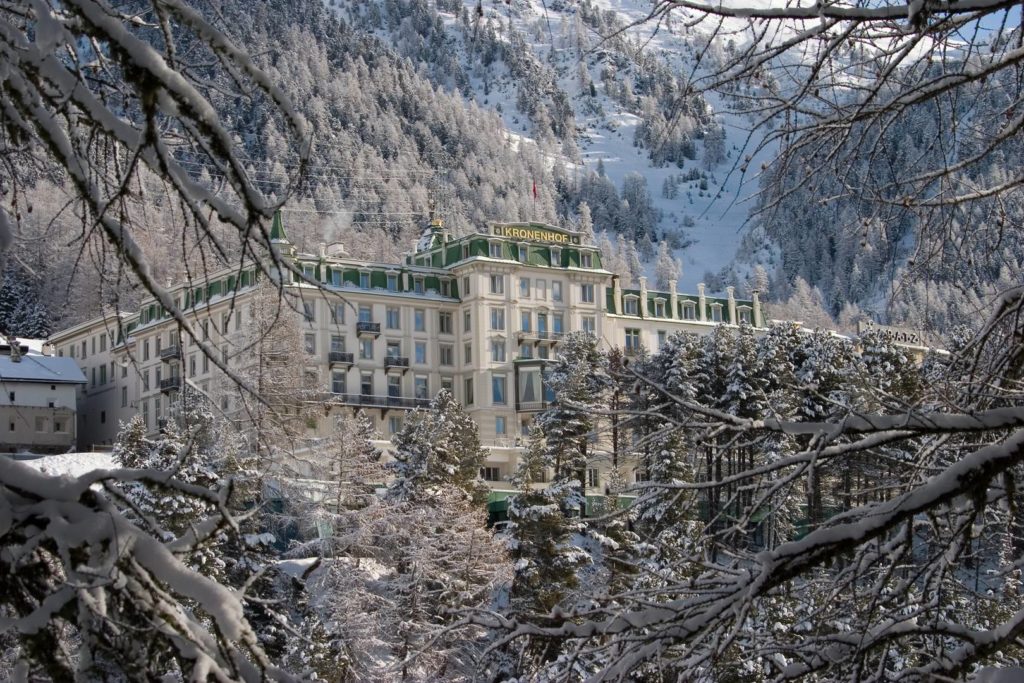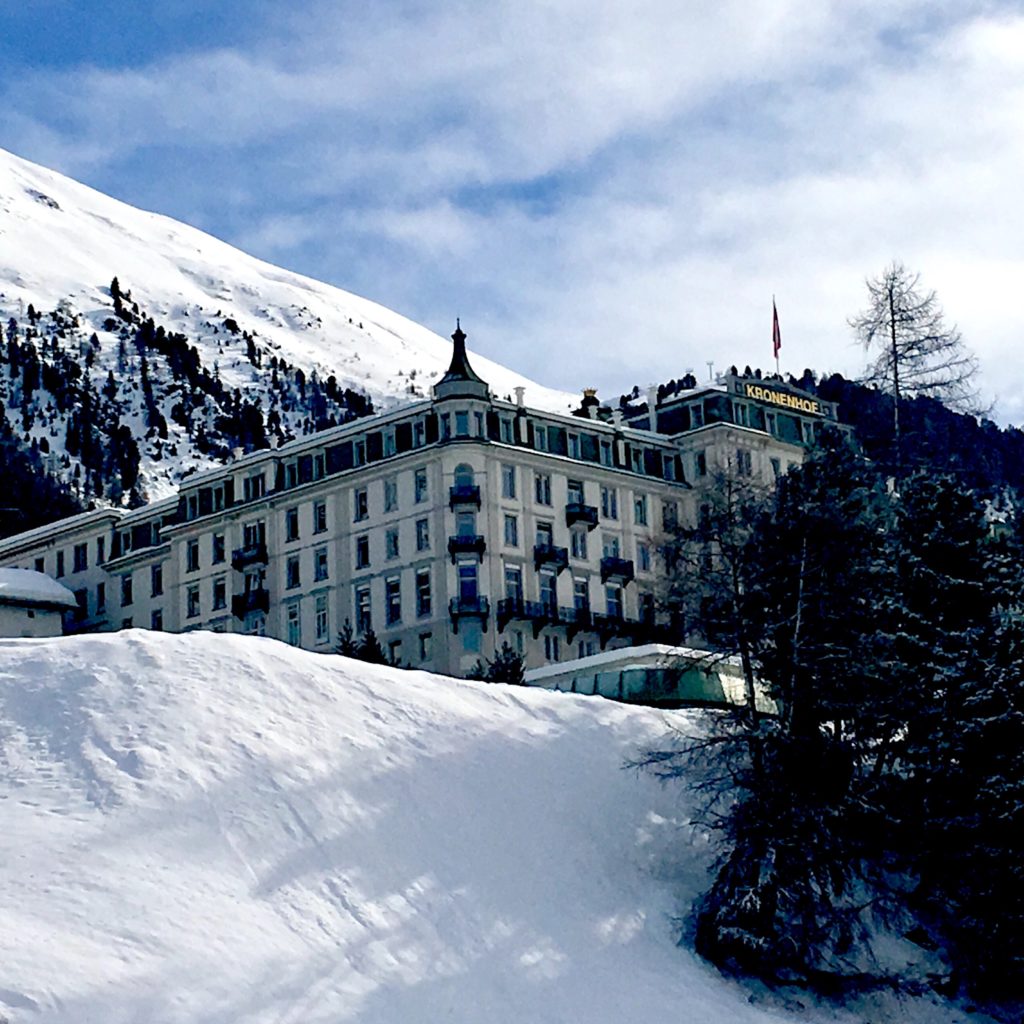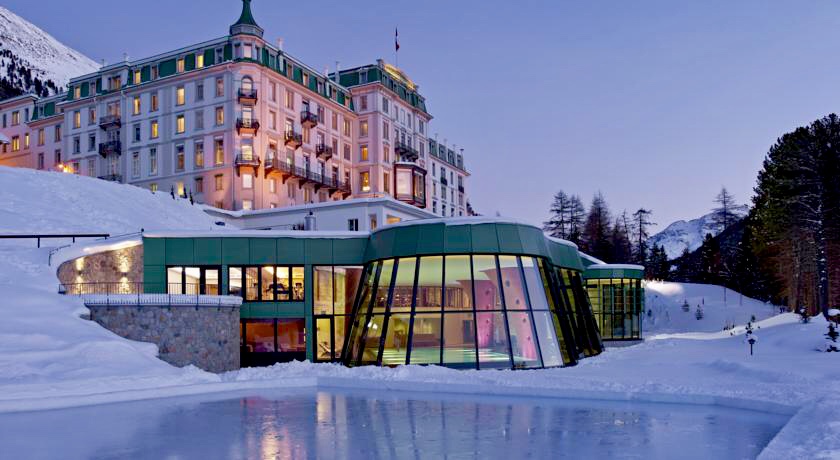 Historic Architecture
Historic architecture that dates from 1848, elegant light-filled rooms and suites, one of the finest spa facilities in the world and a superb location in the heart of the Swiss Alps – this unique mix of the magic of times long past, modern comfort, and the beautiful natural world all around is what makes the Grand Hotel Kronenhof so special and unique. After a comprehensive renovation in 2007, this landmark neo-baroque building that is an alpine architectural treasure is now also one of the world's top luxury and wellness hotels.
The Grand Hotel Kronenhof belongs to a tradition of hospitality that began in 1848. Today, the Grand Hotel Kronenhof is among the best-preserved 19th-century grand hotels found anywhere and is, at the same time, one of Switzerland's top luxury and wellness hotels.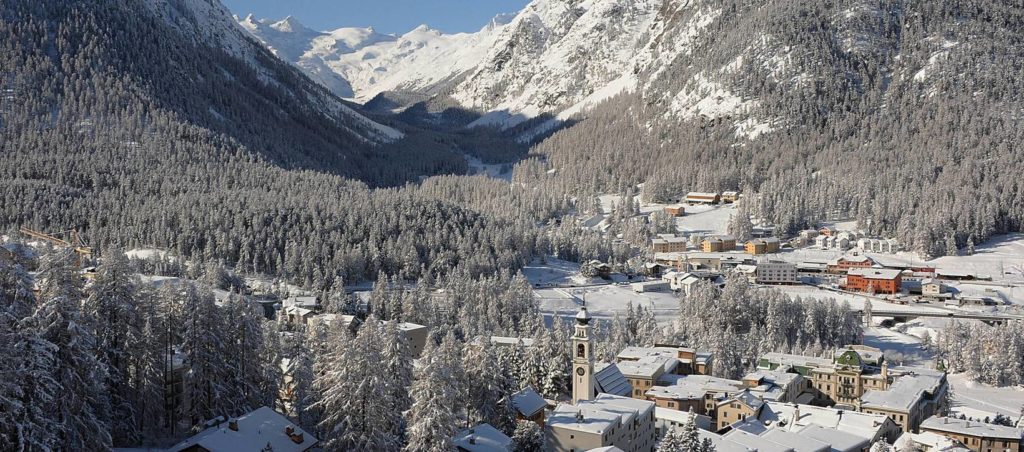 The Mountaineering Village of Pontresina
Pontresina is situated in a wind-sheltered side valley at 1,805 metres above sea level. The village is very close to the Bernina Massif with the two most famous peaks of the Engadine: Piz Palü and Piz Bernina. Standing at 4,049 m, the Bernina is the highest peak in the Eastern Alps. The region offers visitors action and variety as it also offers peace and quiet.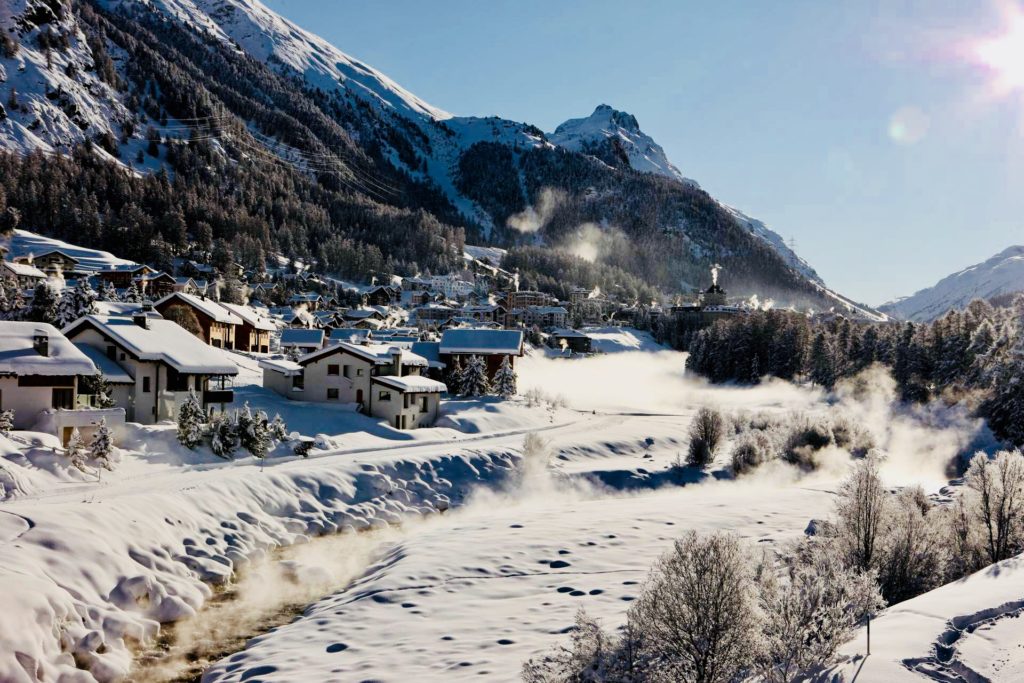 Guests first arriving at the historic mountaineering village are immediately captivated with the village itself. The charm of the traditional Engadine houses and the elegance of the Belle Époque hotels quickly transport you to a more tranquil former age.
My opinion: I find it much more charming and relaxing than St. Moritz (no offense).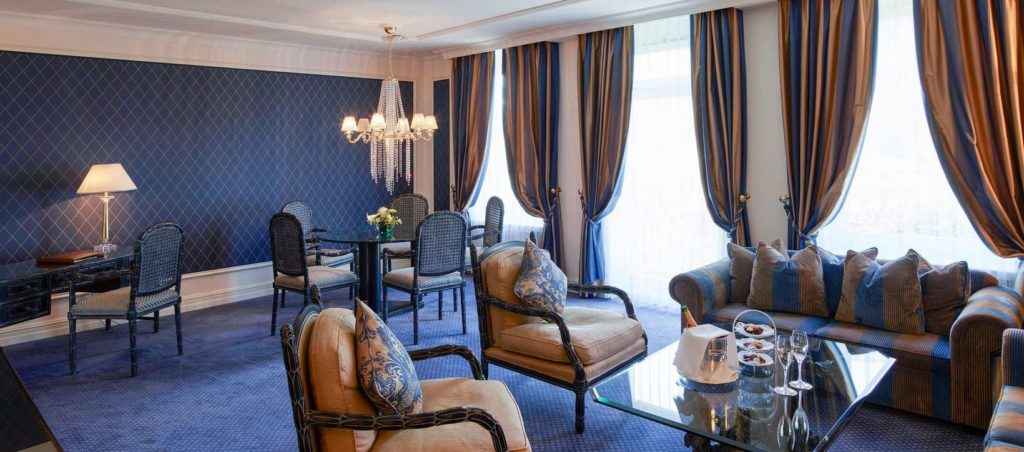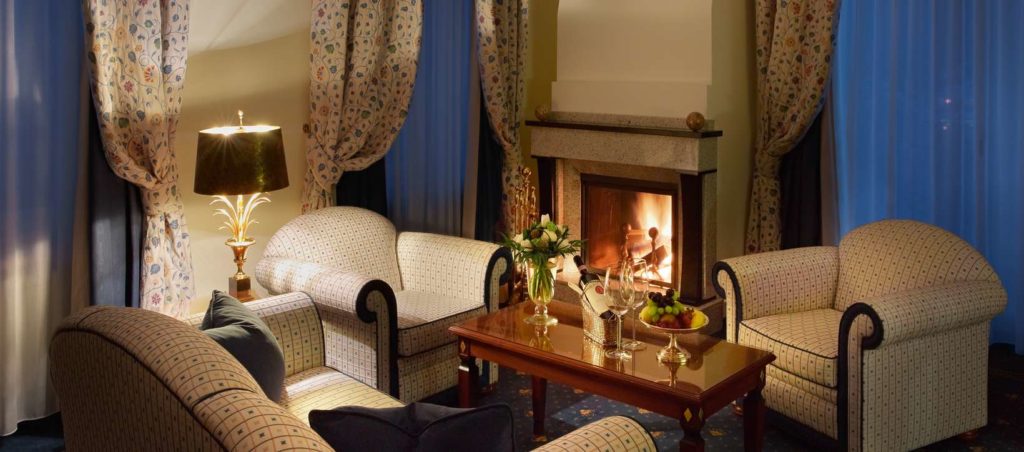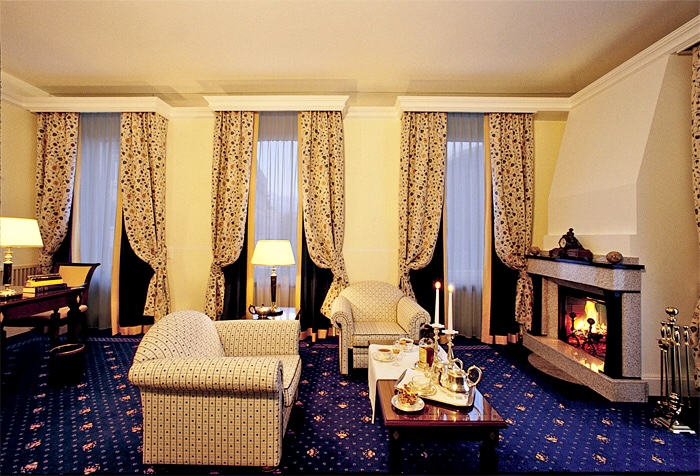 Staying in Style
With 112 rooms and suites in different categories, the Grand Hotel Kronenhof in Pontresina blends modern comfort with grand hotel elegance and atmosphere. The hotel is ideal for families, especially as most of its stylish rooms can be connected, but also for couples or singles.
Honestly, I was pleasantly surprised by the interior design of the rooms and their rates as well. Since I mostly travel alone, I always have a closer look at the single rooms. The cozy Deluxe Single Rooms and Superior Single Rooms all exude an alpine elegance. All rooms have a small seating area, and the luxurious bathrooms feature the finest granite and amenities.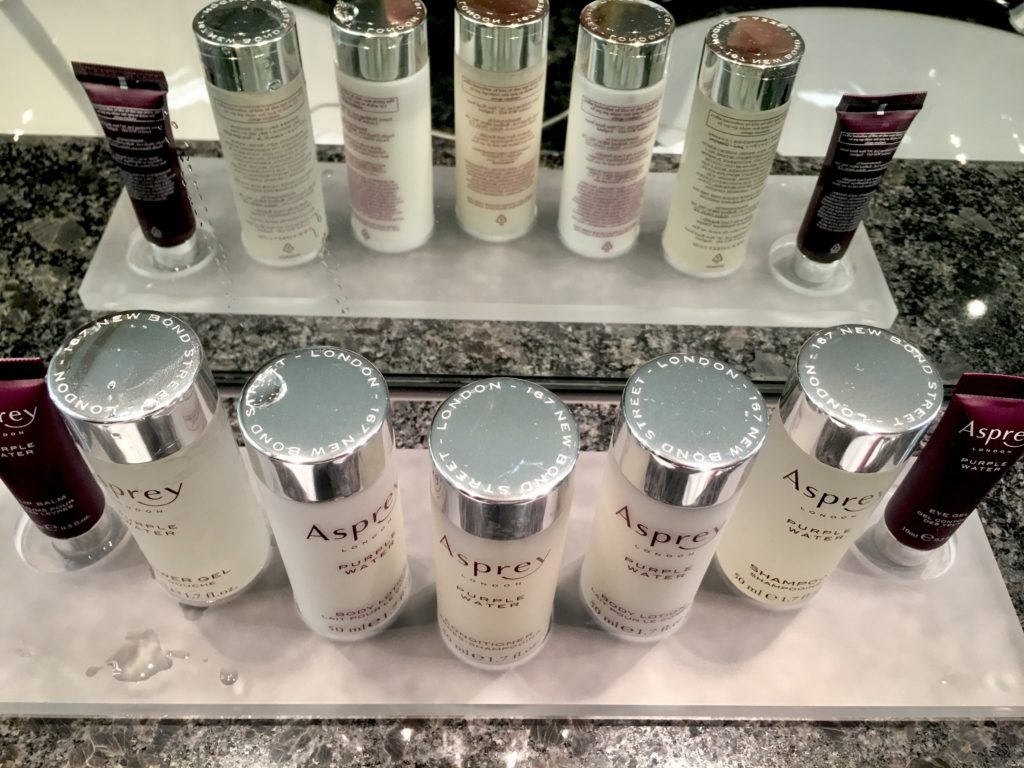 During high winter season, prices start at 400 CHF for a single room, which I think is VERY fair. – All rates are in Swiss francs per night and room, and include a gourmet package (half board) as well as free access to the 2,000 sq m Kronenhof Spa and to the fitness centre.
Guests can also benefit from free Wi-Fi, free use of the Kulm Golf St. Moritz and Kulm tennis courts in summer and of the natural ice rink in winter (until the end of February). In addition, the hotel provides a free shuttle service to and from Pontresina train station, and a free ski shuttle to the Celerina/Marguns and Diavolezza mountain railways. Service charges, tourist tax and VAT are also included.
In comparison, Deluxe Classic Double Rooms are located in the main wing, on the South side of the building and feature a view of the magnificent St. Moritz Mountain range. Furnished with cherry wood furniture and light-grey/red granite bathrooms, these rooms offer both functionality and comfort. Some rooms were recently renovated and redesigned by star architect Pierre-Yves Rochon. Prices start at 715 CHF.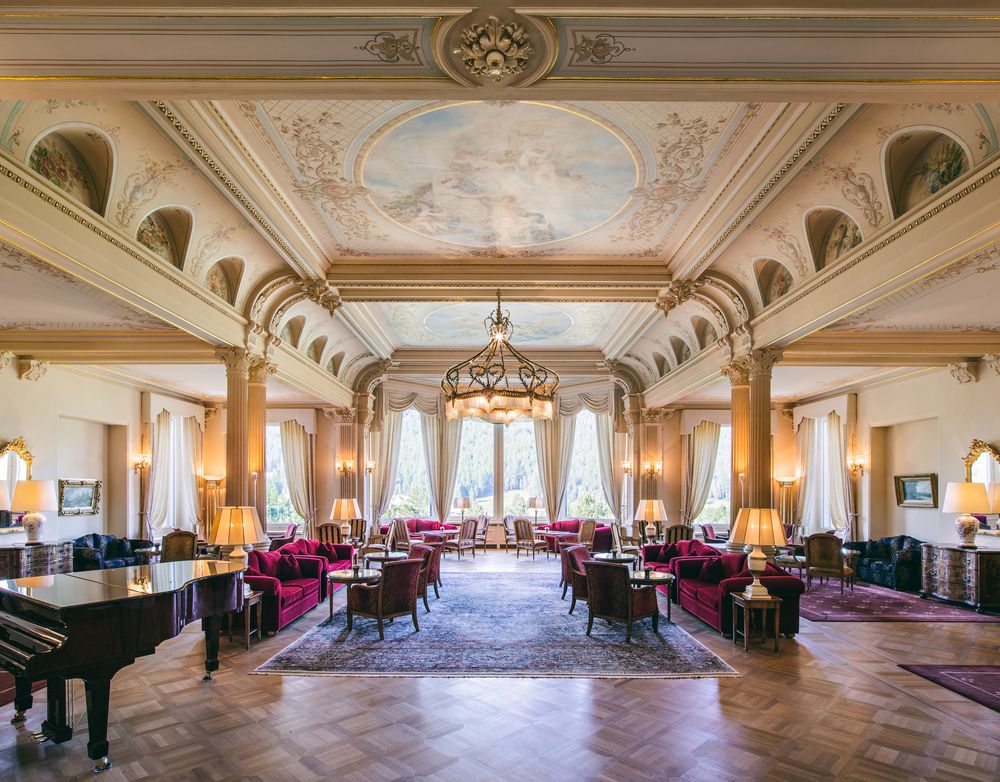 Compared to other 5-star superior hotels in the world, this is an EXCELLENT package!
Culinary Art
Guests at the Grand Hotel Kronenhof can enjoy culinary variety in three restaurants. Diners can relish the decor in the magnificent Grand Restaurant, sample a fine gourmet meal at the Kronenstübli, have lunch at Le Pavillon in the legendary Kronenhof Bar & Lounge, or alternatively, dip into Swiss fondue and Raclette at the cosy bowling alley. There's no doubt that every stay at the Kronenhof is a culinary discovery trip.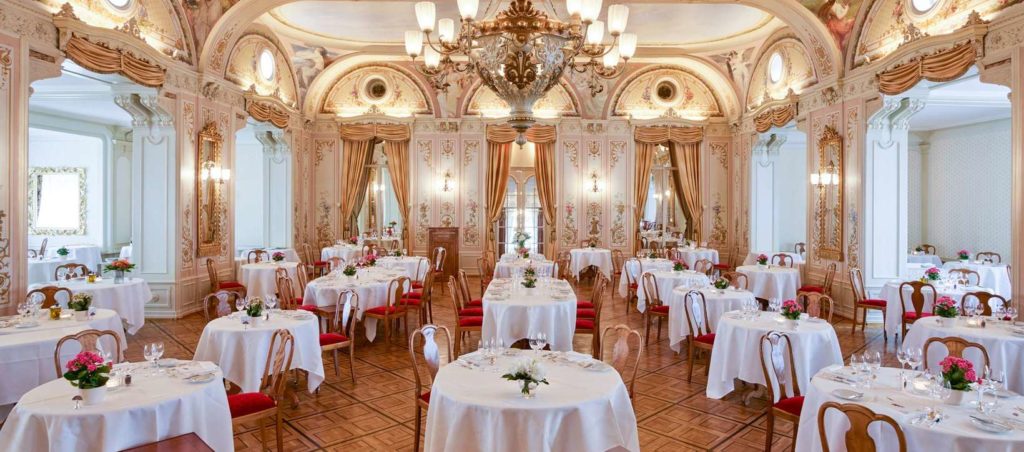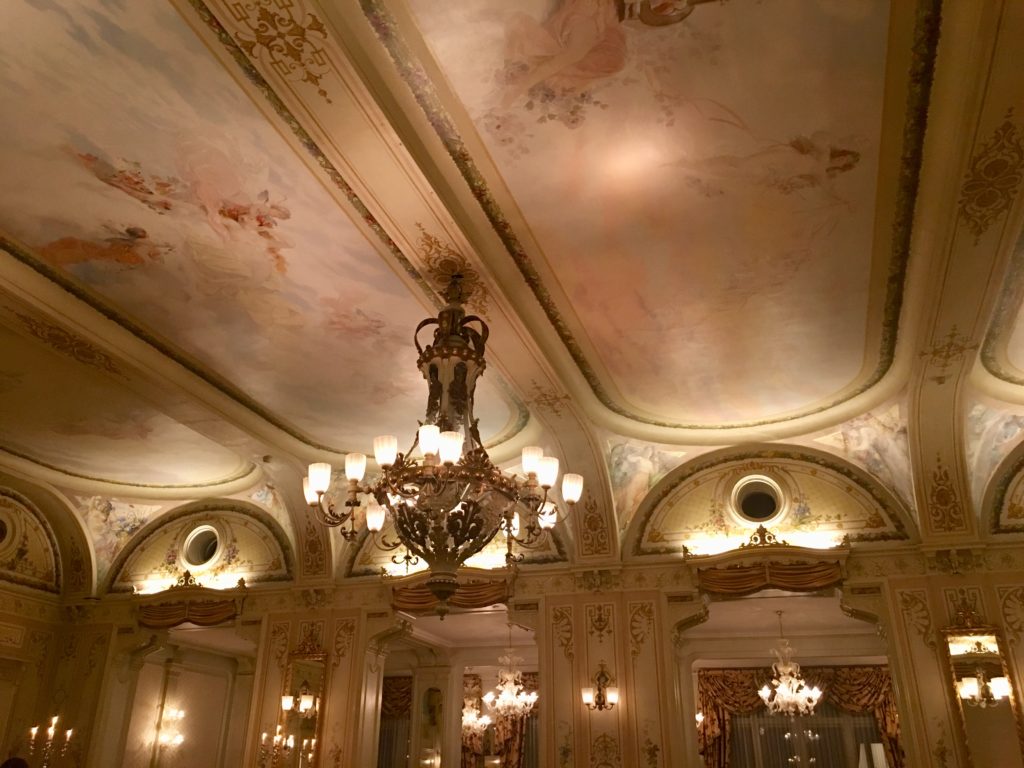 Believe me, you will be deligthed to dine at the Grand Hotel Kronenhof: first-class service and excellent cuisine! I strongly recommend to dine at the Grand Restaurant when you stay at the Kronenhof.
In the splendid Grand Restaurant with its neo-baroque vault dating from 1872, guests can experience a wide culinary variety as well as a sense of history and of elegance. Here, breakfast and dinner are really served in style. Swiss culinary specialties combined with international creations and local products all play a part in dishes that are a synthesis of the culinary arts – accompanied by a wine selection that leaves nothing to be desired, of course.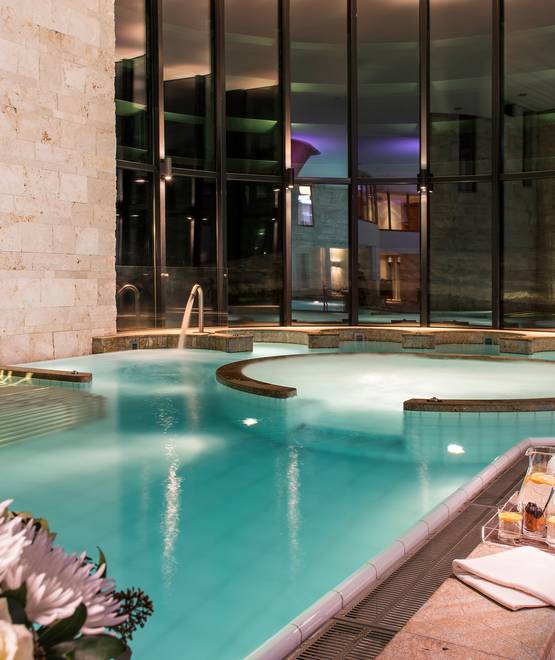 Wellness Heaven for Dreamers
Have you ever tried floating before and can relate to this feeling when you reached total relaxation? Then you know, what I am talking about – an unforgettable experience.
The Kronenhof Spa really is a place of relaxation – for those who enjoy, relax and dream. The unique wellness and fitness offer on 2,000 square meters is one of the most impressive in the Engadine. And it is also available to non-resident guests.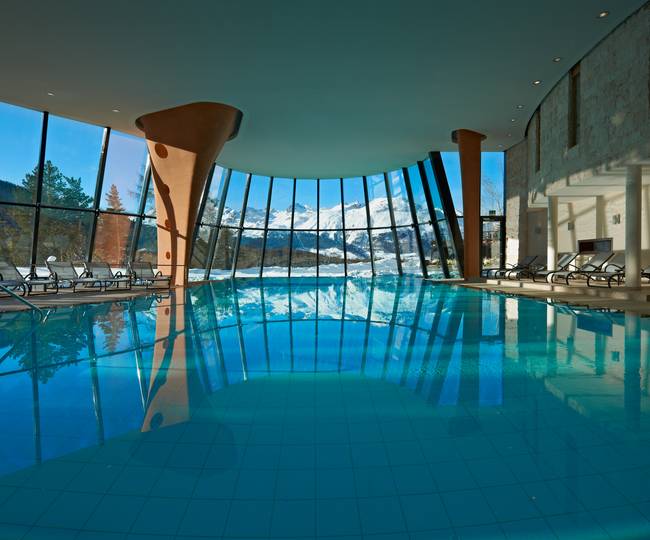 Next to their beauty, body and wellness treatments, they now also offer a oneday mental coaching session, where you can Change your life sustainably, gain clarity and mental power. Currently one of the most renowned Swiss psychologists and mountain guides, Thomas Theurillat, sets the course for success and satisfaction with the Kronenhof guests.
Awaken the Dreamer in You and remember: All our dreams can come true, if we have the courage to pursue them. This is exactly how I felt when leaving the spa area.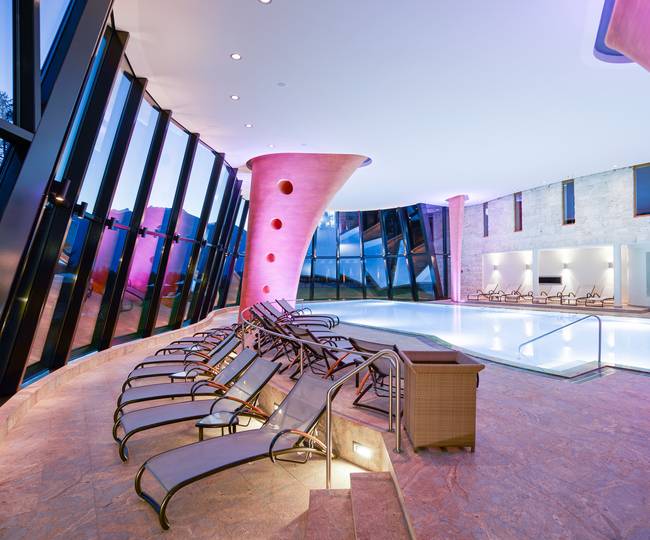 A new Favorite Luxury Retreat?
Just a little side note: I once did a trip with my mom along the east coast in the USA and we stayed at the Ritz Carlton Central Park in New York and simply pampered ourselves. Up till now, the Ritz Carlton has been my all-time favorite Luxury Hotel in a Western Country/City because of this special memory and these positive, warm vibes.
Seriously, this has now changed. This warmth and peacefulness at the Grand Hotel Kronenhof just got me right from the beginning when I stepped inside. At the Grand Hotel Kronenhof I really felt like I could just be myself, refuel my energy, bring things back into balance and simply fall in love with the surrounding mountains. I had one of these fairytale moments that are really precious. And I will never forget it.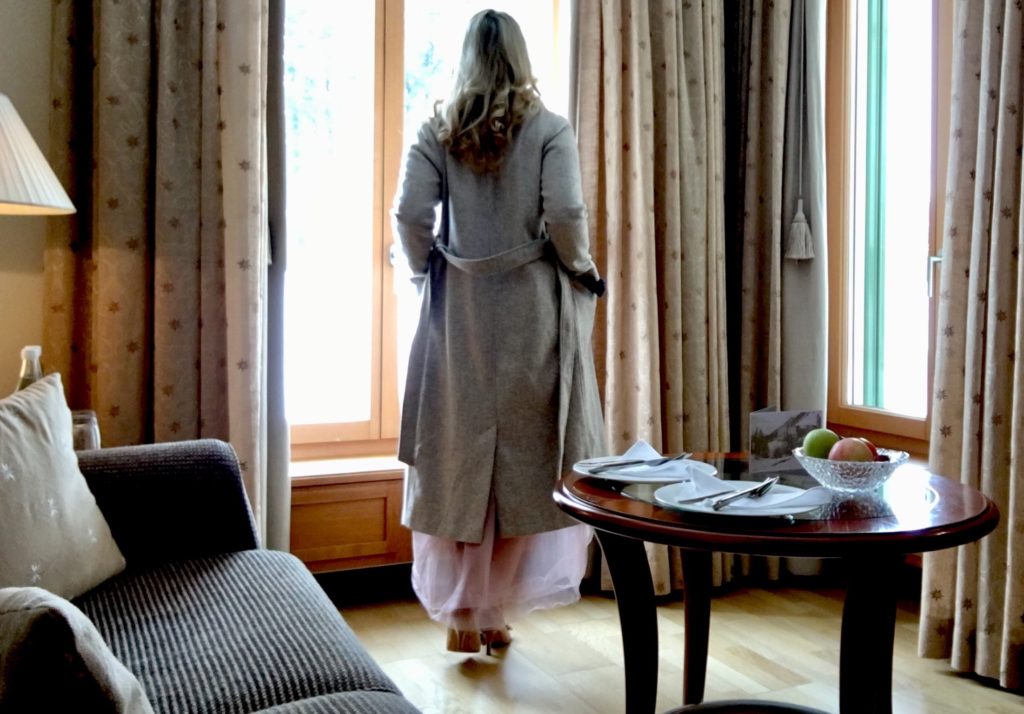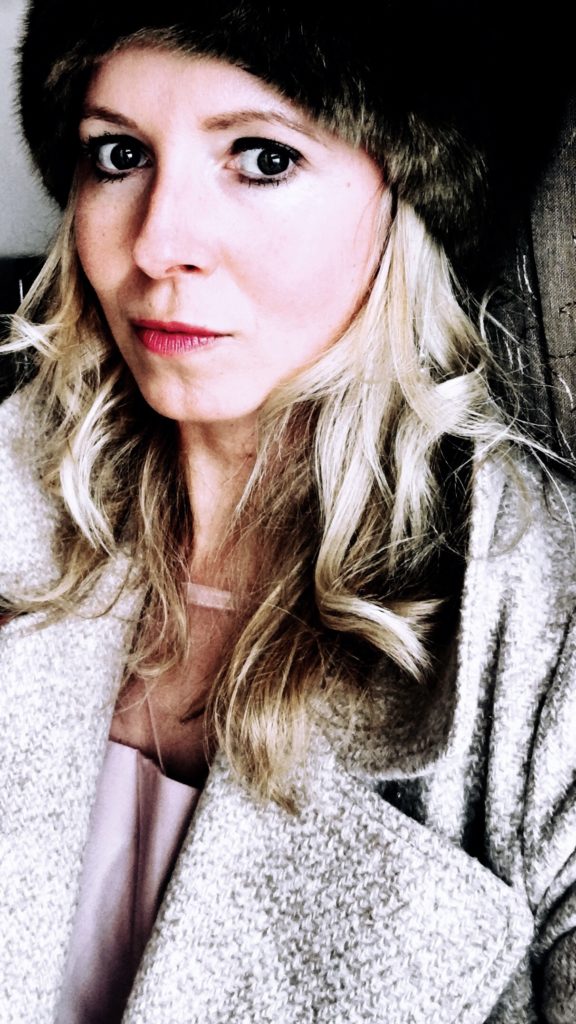 Are you ready for breathtakingly beautiful fairytale-like moments? Then make sure to find your way to the Grande Dame of Pontresina. – My German readers will find a lovely interview with the Reservations Manager below. Enjoy!
xoxo
photo credits: Grand Hotel Kronenhof, Munich Mountain Rebel