About 5 percent of Alaska's area is covered by more than 100,000 glaciers — that's about 29,000 square miles (75,000 square kilometers), or more than the entire state of West Virginia. While a few of Alaska's large glaciers are advancing, 99 percent are retreating, the book, "Glaciers in Alaska," states.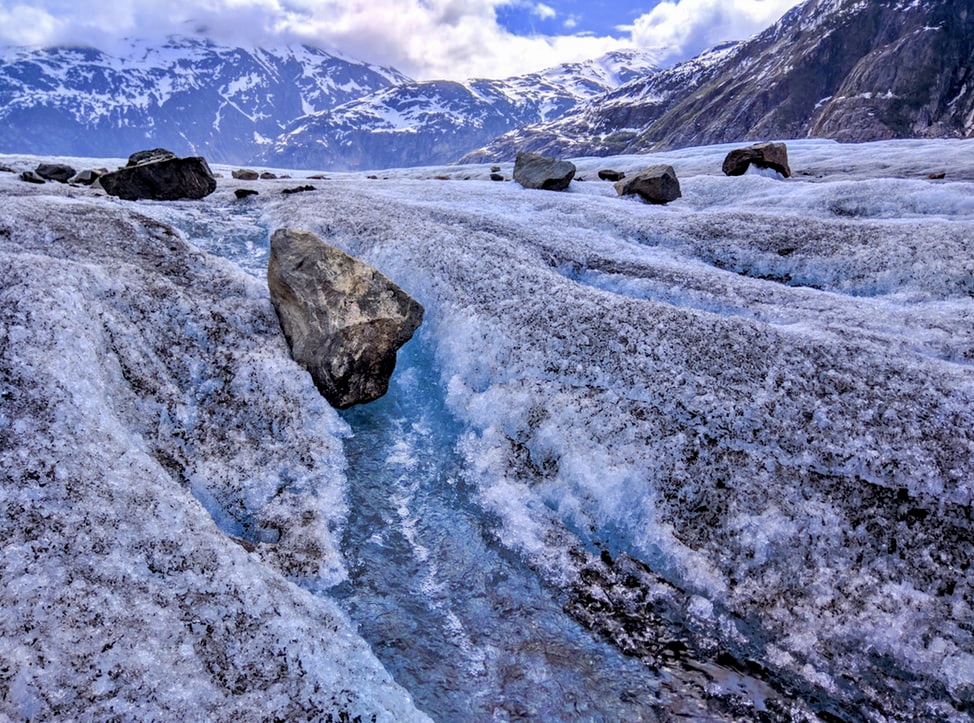 True Magic in Alaska
"Certain things catch your eye, but pursue only those that capture the heart."
A true saying from a Native American. Alaska is treating me well. Almost seven months after my mountain bike accident I feel good again. Happy and peaceful. I don't have a big itinerary or major plans, I simply take each day as it comes, just following my heart.
And there it was. This pure beauty! For a moment, I was holding my breath, got goosebumps all over. Breathtakingly beautiful – simply magical. Honestly, no words can describe this experience. Untouched nature. One of the most gorgeous and impressive scenery I have ever seen so far. But see for yourself.
Glacier Sightseeing in Alaska
Alaska's melting glaciers are losing 75 billion tons of ice a year. According to a recent study, Alaskan glaciers melt 100 times faster than scientists previously estimated. One could write a whole book on glacier melting, its causes, climate change and so on.
But right now I just want to share one of my most magical moments with you. It is true what people say: "Alaska is too big to see in one lifetime, even for a resident. But there are wild pieces that can be explored from different angles – riding in a helicopter, standing on a glacier, and of course vista gazing from a big wide deck with a fresh Alaska grown meal."
Best glaciers to visit in Alaska
As I mentioned earlier, there are about 100,000 glaciers in Alaska. I went on a little glacier expedition, learning about some of them. In Alaska there are several glaciers that calve icebergs that do not move very far from their source. So, that is pretty cool to watch.
Below I put together my personal recommendations.
Matanuska is one of the largest glaciers, but it's also the largest glacier accessible by car in the United States.
Mendenhall Glacier.
Spencer Glacier.
Portage Glacier.
Knik Glacier.
Hubbard Glacier.
Kahiltna Glacier.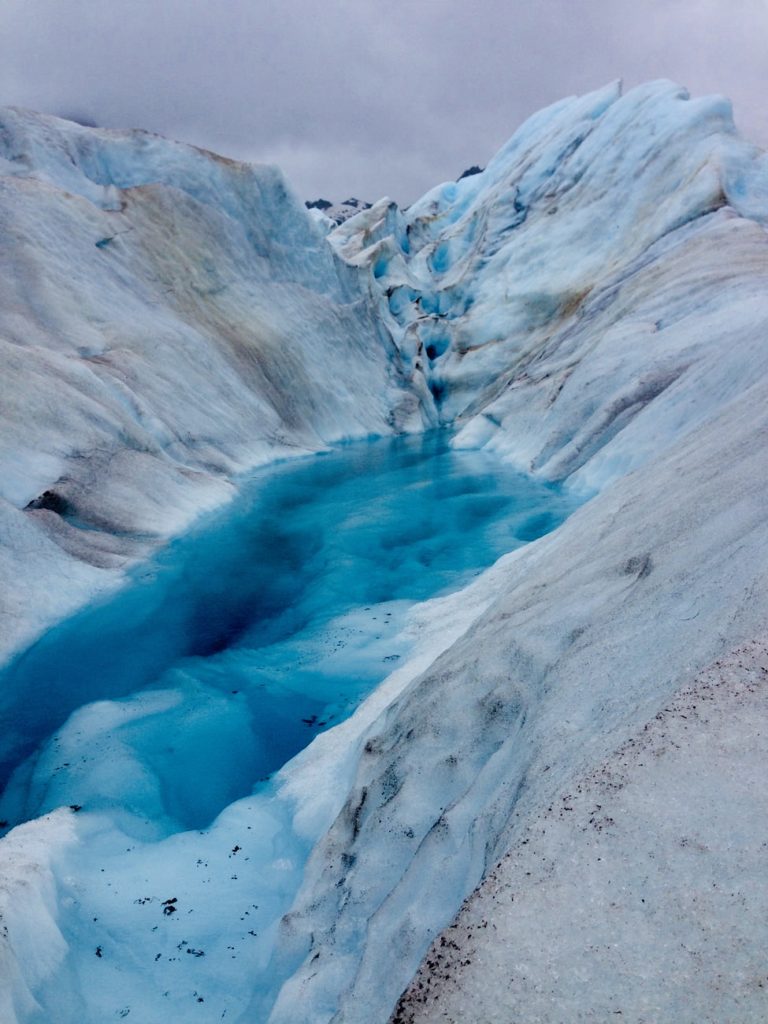 Just a little side note: Blue ice occurs when snow falls on a glacier, is compressed, and becomes part of the glacier. Air bubbles are squeezed out and ice crystals enlarge, making the ice appear blue.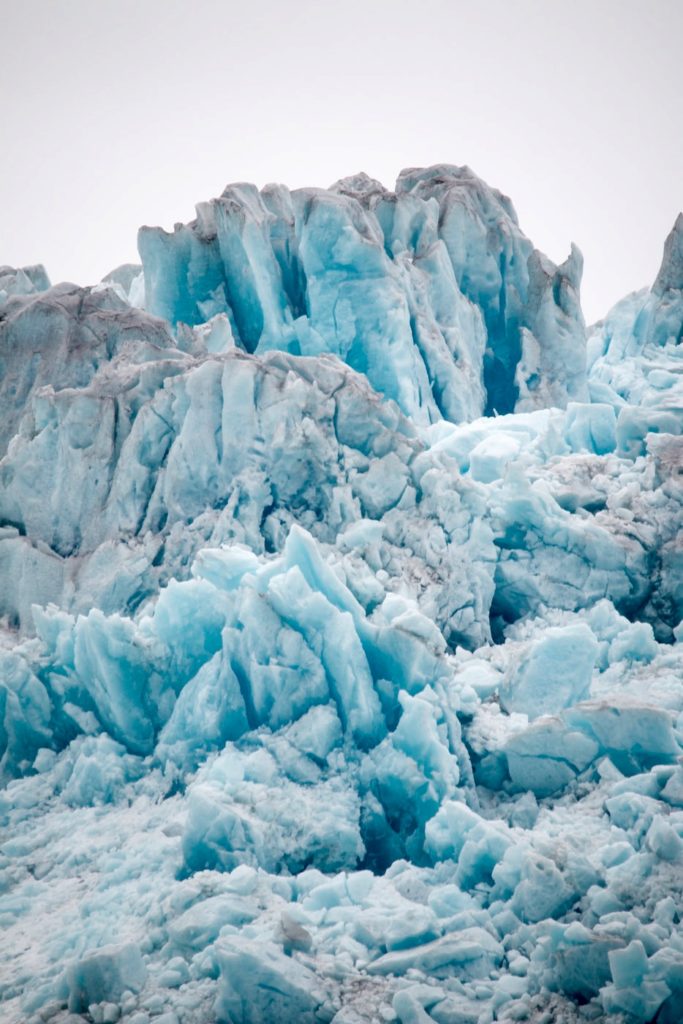 If you are specifically looking for glaciers you can walk on, these are my favorites:
Exit Glacier (near Seward)
Matanuska Glacier (near Anchorage)
Mendenhall Glacier (near Juneau)
Worthington Glacier (near Valdez)
Childs Glacier (near Cordova)
Portage and Byron Glaciers (near Anchorage)
Middle and Explorer Glaciers (near Anchorage)
I will leave you with these tips and will keep exploring this beautiful country.
xoxo
photo and video credits: Munich Mountain Rebel, unsplash.com, pexels.com