In Alaska Aurora Season is from August 21 to April 21. The best time for seeing the aurora during Alaska's winter is 11:30 p.m.–3:30 a.m. with the peak at 1:30 a.m. During Alaska's spring and fall (September and March), the best time to view the aurora is 12:30 a.m.– 4:30 a.m.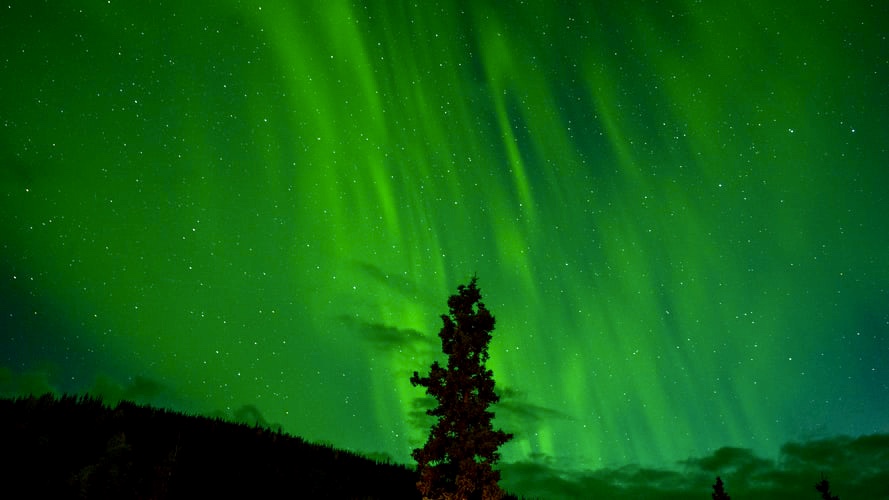 Although Fairbanks is known as the best place to see the Northern Lights in Alaska, you can also get a pretty good show in Alaska's largest city, Anchorage.
You may need to get a bit outside of the south coastal city to see the lights, but it is worth it. In my opinion, you don't need to book a guided tour for that. Simply download one of the aurora apps, set the alert and then hunt them down on your own. It's fun.
xoxo