I personally like Pontresina more than St. Moritz, but generally I am a huge fan of the Engadin mountains. It is a true paradise for bikers, climbers, hikers, trail runners, basically just anyone who loves the great outdoors.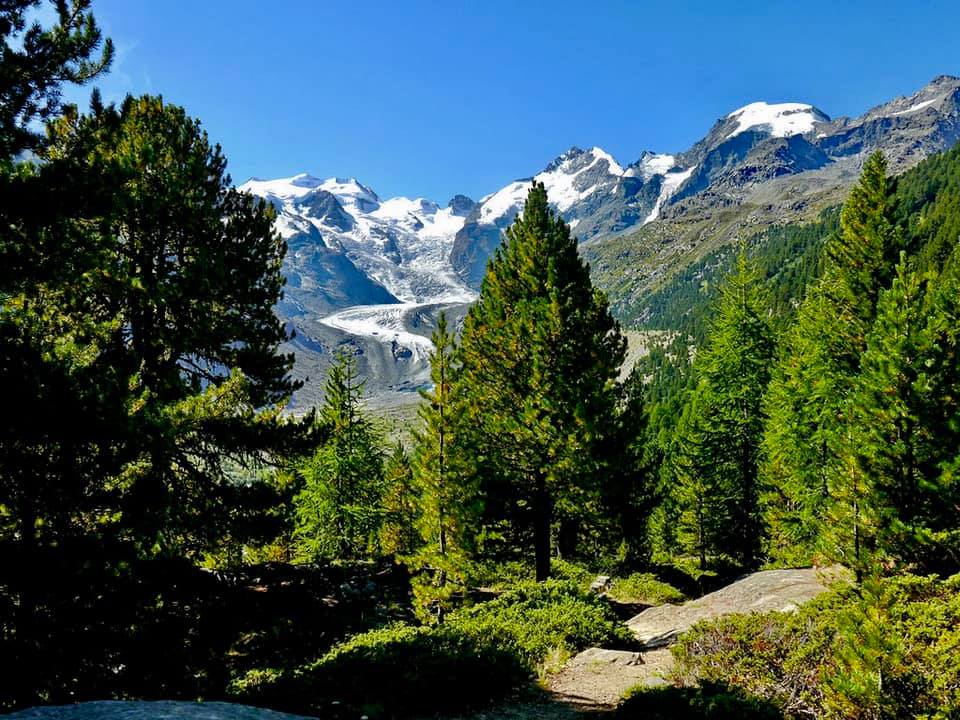 Bike Tour from Pontresina to Morteratsch
If you are looking for a relaxing ride, I can recommend the route from Pontresina to the Morteratsch glacier. However, since this is a very popular tour, especially for Italian tourists, don't do it on weekends. Start early in the morning during the week and simply enjoy the fresh air. Cherish the glaciers while you still can. No doubt, there is something magical about them. You feel it from the moment you ride towards the glacier tongue, it's like stepping into another world.
The 10k-route is VERY easy, even suitable for kids. For mountain bikers, I would recommend the Bernina Pass tour, starting right at Morteratsch station. This one is breathtakingly beautiful and easily accessible via public transportation.
So, ride on and stay wild and free.
xoxo